Album Review: Charlotte Cornfield – 'Highs in the Minuses'
Posted: by admin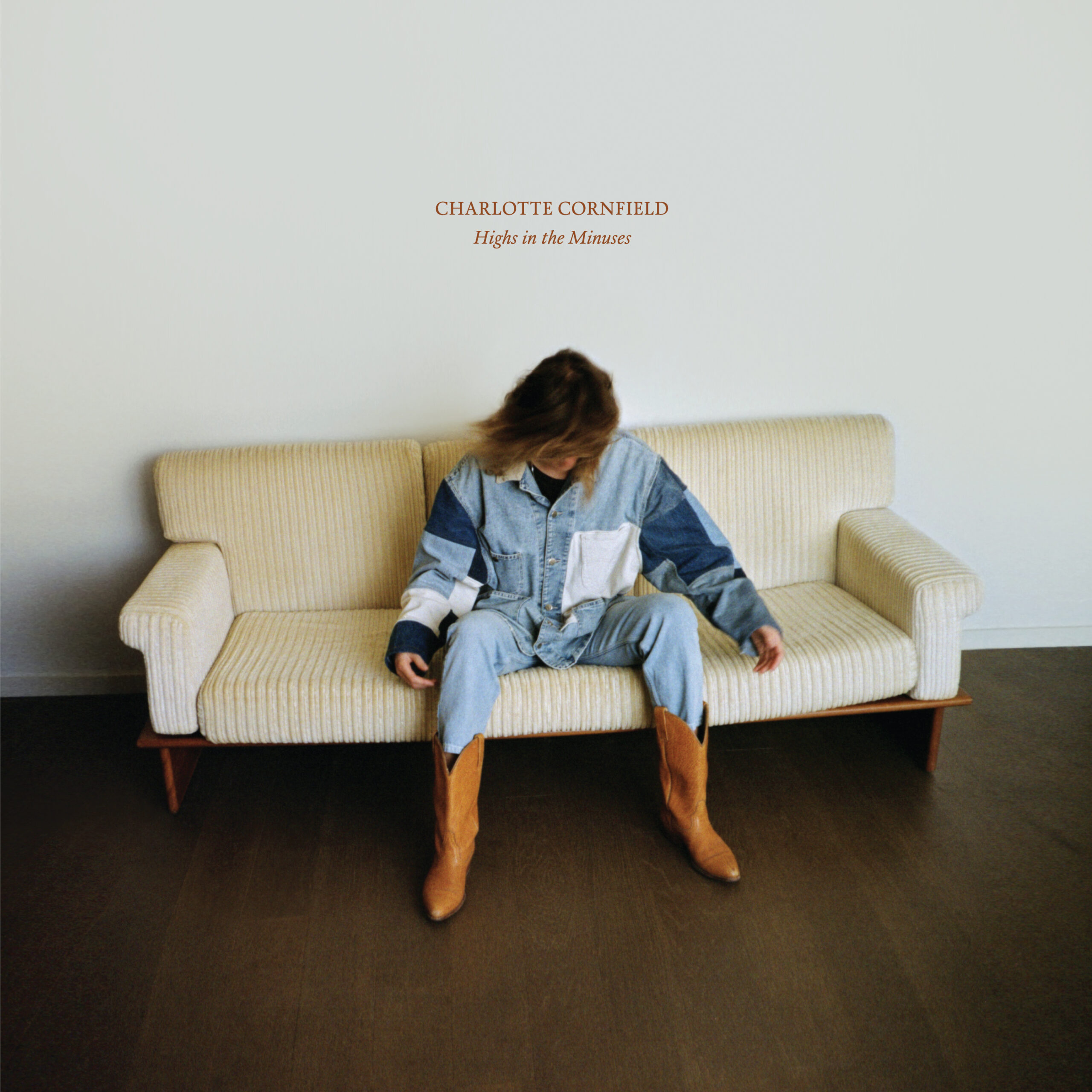 There's a warm familiarity to Charlotte Cornfield's new record Highs in the Minuses—a comforting feeling, as if you already know these songs and hold them to heart. It's not a familiarity like what exists between "American Idiot" and "Doublewhiskeycokenoice," but more like Cornfield is hitting the same emotions as your favorite songwriters at a deep and immediate level. It's part the excellent, but understated, lyrics (there are so many gut-punch lines on this record), part the group of musicians backing Cornfield, and part her vocal delivery—never straying too far out of an alto range and adding inflections at just the right moments to stop you and demand your attention.
In her interview with The Popdosemagazine, Charlotte Cornfield explained the album title, saying "At its core it's a Canadian weather joke, 'cause when the highs are in the minuses it means it's really cold out. But I like that it can also be a metaphor for finding moments of magic and respite and relief in difficult times. I feel like at its core that's what this record is for me." That's certainly how the record comes across, where in even some of the most brutal lyrical moments, there is still some comfort and catharsis in just the fact that the songs exist. The press for the record mentioned David Berman, and it's really an appropriate comparison on that lyrical note, as this record could fit well beside the Purple Mountains album.
Highs in the Minuses opens with "Skateboarding by the Lake," a fun minute-and-a-half tune that is followed by "Headlines" and "Pac-Man," two fantastic songs that lay out some of the lyrical themes (anxiety, failed relationships, navigating your 20s), while also being two of the catchiest tracks. Lyrically, "Headlines" can be read as a pandemic song, but the lines aren't totally pigeonholed into last year's events; after all, people with anxiety can wake up "sweating over the state of affairs" regardless of what's on the news. The chorus of "Skimming headlines, walking slowly / Circling around / Flashing headlights, beaming lowly / Circling around" captures the spinning feeling of anxiety in a catchy singalong that, again, feels more like a universal lyric than one describing solely the recent state of affairs.
As mentioned, Highs in the Minuses is packed with lyrics that hit like a slap to the face, and a few of the lines in "Pac-Man" could make their claim for most gutting on the record. "You never brought me up enough / To really let me down" is enough to throw you by itself, but you may miss it on first listen because of the kicker that follows it at the end of the chorus. It's a midtempo song, but the band sounds lively, with the drum fills shining through on this track particularly. It's followed by "21," a great, lilting tune that pairs well with "Blame Myself" a few tracks later. Not every line is a gut-punch and "Guess it seemed a bit insane / But I showed up at your place in gingham / On the day that you left town" is a great example of Cornfield's specific, journal-like lyrics that can also instantly evoke a slew of emotions and memories in almost anyone who hears them.
"Black Tattoo" is one of four piano-led tracks and it shifts the mood abruptly after the three previous tunes, as the song starts with just vocals and an open piano pattern. Eventually the band jumps back in for another catchy chorus, but it's when they drop back that Cornfield brings in another all-timer lyric before the second chorus. "Drunk for You," the next piano-led song on the album follows "Out of the Country," this time with a more noticeable drop in the pit of your stomach with the first chord from the piano. "Drunk for You" had been out for a few weeks before the record, so the knockout punch of "You don't even like my songs / You don't even like me" was already out in the world, but there's something about hearing the track where it lands in the album sequence that adds even more weight. It's a beautiful and devastating song that also is fun to sing along too—not something that can be easy to pull off.
"Partner in Crime" picks things up lyrically and musically after "Drunk for You" with a thumping bassline driving the tune along and lyrics about meeting someone new captured with lines like "You got us some ciders / And we slowly sipped 'em / And I lost track of time / Forgot what time meant." It's a great song and one of the moments where Cornfield and her backing band bring things up into the pluses, so to say. "Modern Medicine" follows with a bouncy piano pattern, carrying the vibes of "Partner in Crime" over musically. The stream-of-conscious lyrics follow a lot of rabbit holes and you're sure to find a line or two in there that stick with you for weeks, if not months.
Like the album title, the chorus of "Modern Medicine" captures what these songs are all about, as Cornfield sings "Turn the radio on / Like a comfort blanket / Like modern medicine / Like history repeating." It's cheesy and cliche for me to say here, but yeah, listening to these songs is like a comfort blanket or modern medicine. I've listened to this album dozens of times over the past few weeks and I can't see it falling out of rotation any time soon.
Highs in the Minuses closes with a final, unaccompanied piano track with a direct chorus of "My anxiety's crippling / And where did it come from? / And where is it going? / And will it destroy me?" Like so many other moments on the record, Cornfield's vocal delivery pairs with the plain honesty and bluntness of the lyrics in such a unique and unforgettable way. It's a stunning song, and a perfect closer to one of the year's best records.
---
—
Aaron Eisenreich | @slobboyreject
---
The Popdosemagazine is ad-free and 100% supported by our readers. If you'd like to help us produce more content and promote more great new music, please consider donating to our Patreon page, which also allows you to receive sweet perks like free albums and The Popdosemagazine merch.