Video Premiere: Old City – "DK3"
Posted: by The Editor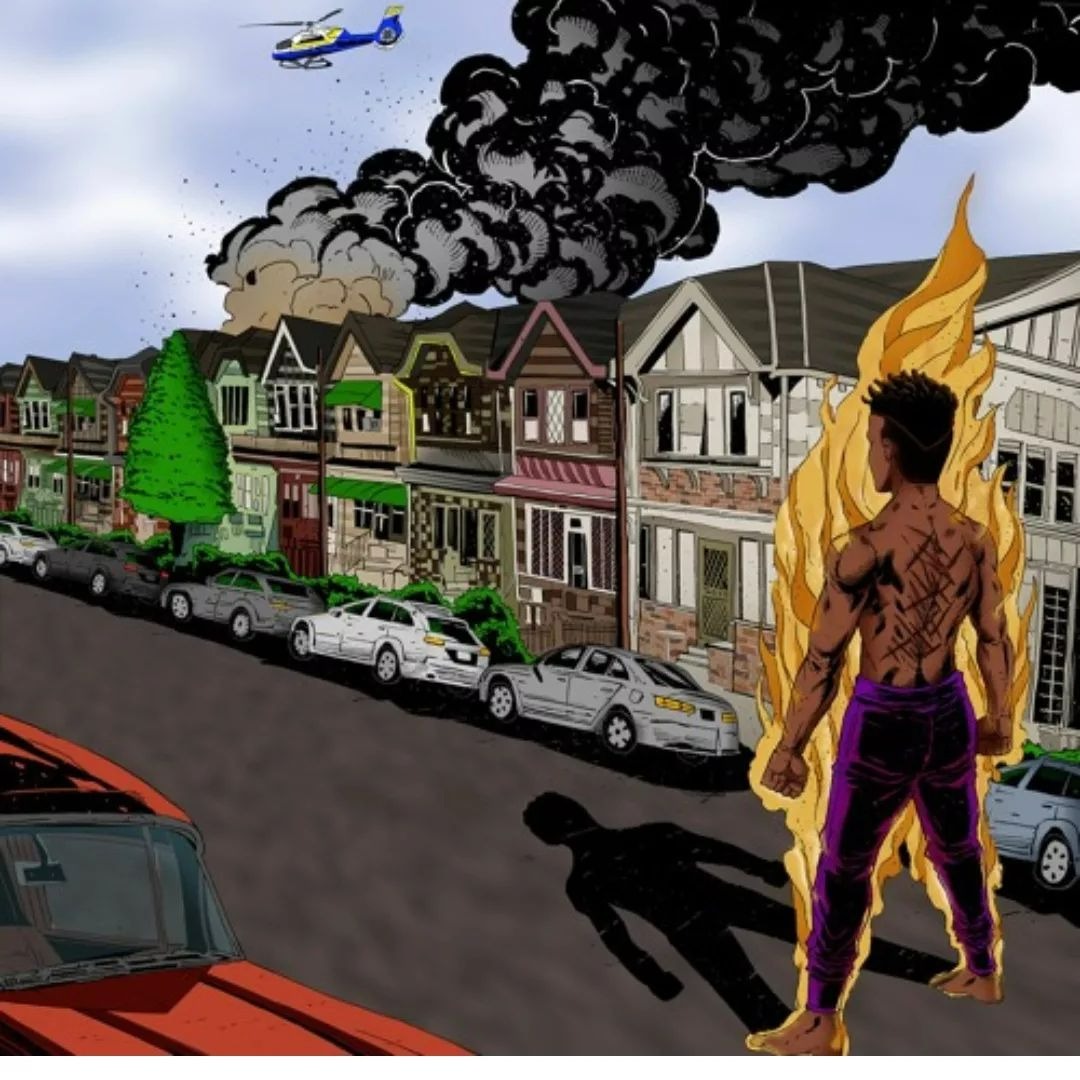 Philadelphia's Old City combine classic punk samples with measured and expressive vocal delivery for a killer and unique style of hip hop. Almost a year since their self-titled EP, the group is back with "DK3," a track dropped today as remembrance of the MOVE bombing, a horrendous act of violence committed by the government of Philadelphia on its own people. 
The group expounded upon the reason for releasing the song today, saying "On May 13th, 1985 the Philadelphia Police Department dropped a bomb on a house with 5 adults and 6 kids in it. The Police and the fire department deliberately let the fire burn, killing everyone inside. The blaze spread, leveling two city blocks and no one from the city government was held accountable or criminally charged. Each year, we march on the anniversary and pressure the city to reconcile these civil rights violations."
The title is a nod to the track's sample, which is built mainly from the Dead Kennedys' "California Uber Alles," this being the third time Old City has sampled the group. The bassline makes for an appropriately tense atmosphere underneath lines like "illegibly, my destiny was written on a paper bag / CIA in our city winning games of laser tag" and "whoever run shit round here, give 'em a Pepto / at any given moment it could feel like Aleppo," and the timing of the explosions with the music in the archival footage in the video speaks for itself. Check it out below.
---
–
Aaron Eisenreich | @slobboyreject
---
The Popdosemagazine is ad-free and 100% supported by our readers. If you'd like to help us produce more content and promote more great new music, please consider donating to our Patreon page, which also allows you to receive sweet perks like free albums and The Popdosemagazine merch.