Track Premiere: Partygirl – "I Have"
Posted: by The Editor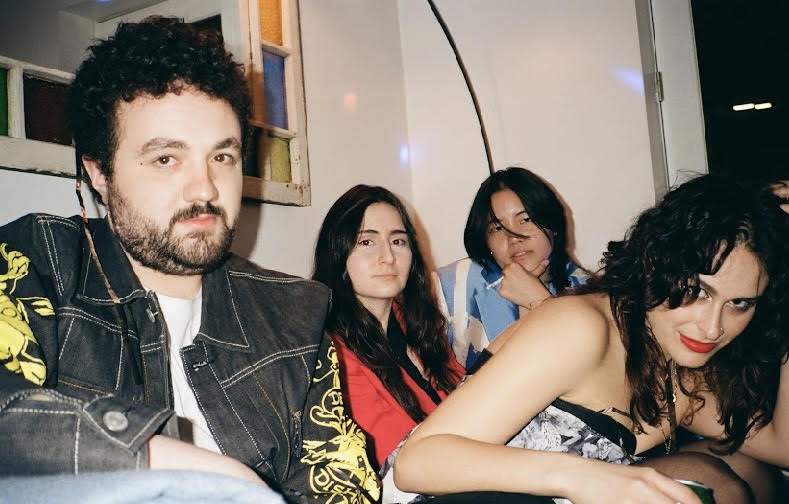 Brooklyn's newest head turners are the imaginative, maximalist indie-rockers partygirl. Formed by long-time musical partners Pagona Kytzidis and Colby Lamson-Gordon at Columbia University, they utilize their platform to extend a larger dialogue around Survivorship (those who identify as Survivors of sexual assault) through their music while also writing from themes revolving around feminist praxis and the rejection of dystopian modern society. As a Survivor, a musician, and a political organizer, Pagona Kytzidis formed partygirl to try to process her own sexual assaults and the resulting psychological and political trauma, as well as to challenge popular discourse on sexual assault and the violence of misogyny.
     Today, the alt-rock outfit are premiering their new single "I Have" through The Popdosemagazine. A darkly-lit ballad that waxes and wanes through the cycles of disassociation that occur in the aftermath of sexual assault, it feels pictorial in execution. It's dense and heartbreaking, flittering between lush electric guitars and the ghosts of five-part harmonies as the song unfolds. Deeply moving and full of contradictions and desperation, "I Have" sonically leans into its personal lyricism as it opens as a surrealistic rock song before sinking into something much heavier—a fearfully rhapsodic soundscape that highlights the emotion, psychological turmoil, and tension involved in these darker moments and reclaiming one's body. As a survivor of sexual assault, myself, "I Have" somewhat acts as a balm of comfort due to its intensely visual musical and lyrical presentation that details experiences that many survivors can't properly express themselves.
    When detailing the track further, Pagona states: ""I Have" is at its core a song about disintegration and distress. The music has a lot of influences including: guitars' layering is inspired by Led Zeppelin and Jeff Buckley, the stacked harmonies are inspired by the Dirty Projectors & Bjork's 2011 album and Moses Sumney, and the interlocking but independent instrumental parts in the chorus section are inspired by St. Vincent, Yves Tumor, and PJ Harvey."
     With the state of our world, groups like partygirl are vital pieces of these larger conversations around the subject of Survivorship and the trauma of assault, and it's important to support these artistic voices in broaching and exposing others to these topics now, more than ever.
     Stream "I Have" now and look out for partygirl's debut EP out this fall.
---
––
Hope Ankney | @hopeankleknee
---
The Popdosemagazine is ad-free and 100% supported by our readers. If you'd like to help us produce more content and promote more great new music, please consider donating to our Patreon page, which also allows you to receive sweet perks like free albums and The Popdosemagazine merch.