Smallternative: 10 Small Reviews for November 2021
Posted: by The Editor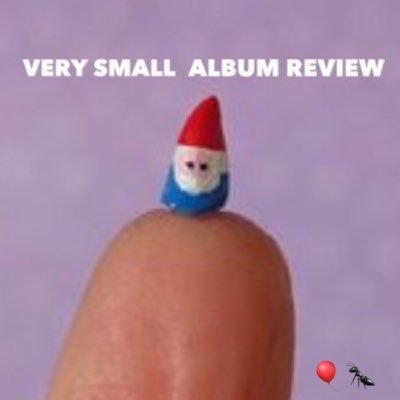 Small Albums is our friendly neighborhood "Ant on Helium writing Music Reviews." Look all we know is, they have great taste and write fun insightful reviews in a single line. So of course we brought them in to do a column on our site called The Smallternative where they can do what they do best, recommend music.
Below are 10 new reviews of some incredible recent releases in Small Album's minimalist style. Enjoy.
---
1. Chime School — Chime School (Slumberland Records)
A structure made of ropes and coral colored cranes that lift the sun up into the sky when the morning feels most crisp.
---
2. Margo Cilker — Pohorylle (Fluff and Gravy Records)
Out near the sand dunes, there's a curve in the road where a line of pine trees stand in a perfect row, and only one is starting to get brown on the edges of the needles.
---
3.Renée Reed — J'ai rêvé (Keeled Scales)
The room is brightly lit, but cold.
You are imagining the people that have sat, and stared in this room.
The projections of all of those people move across the walls in blue.
---
4. Turquoise — Fermented Fruit (Friend Club Records)
A staircase connecting two waterfalls, all floating in the middle of a hall made of diamond.
---
5. Orton — Sparring (Phlexx Records)
The static electricity in the carpet has risen into the air in the form of a ghostly microwave window.
---
6. Imisu — Little Threes (Forest Kids Collective)
The softness of clouds on the edge of the first morning of spring/last night of winter.
---
7. Pat Kelly — Bored Mountain (Ruination Record Co.)
The hand of decades holding a gold glass of marbles and warm water.
---
8. Nation of Language — A Way Forward (Play it Again Sam)
A tall, thin skyscraper in the shape of a stretched out pyramid with yellow food coloring exploding in bursts inside.
---
9. Benz — This Could Be The End (Rama Lama Records)
An electric blanket plugged into a field of burnt orange tulips and covering the dew and the grass across the street.
---
10. Early Fern — Place of Rest (Metron Records)
Peel the labels off of the box and as it opens you watch glow in the dark bubbles rise to the endless ceiling.
---
_
All reviews and recommendations by:
SMALL ALBUMS / @SMALLALBUMS on Twitter
---
The Popdosemagazine is ad-free and 100% supported by our readers. If you'd like to help us produce more content and promote more great new music, please consider donating to our Patreon page, which also allows you to receive sweet perks like free albums and The Popdosemagazine merch.