Rapidfire Reviews: Potty Mouth, Back Up Kid, Two Thumbs Down, Oka Sun, Taking Meds
Posted: by The Editor
With year-end lists, the holiday season, and the general mental haziness that comes with winter, it's easy for new music to fall through the cracks, so I wanted to catch up on five new releases I've had on repeat since the end of October.
---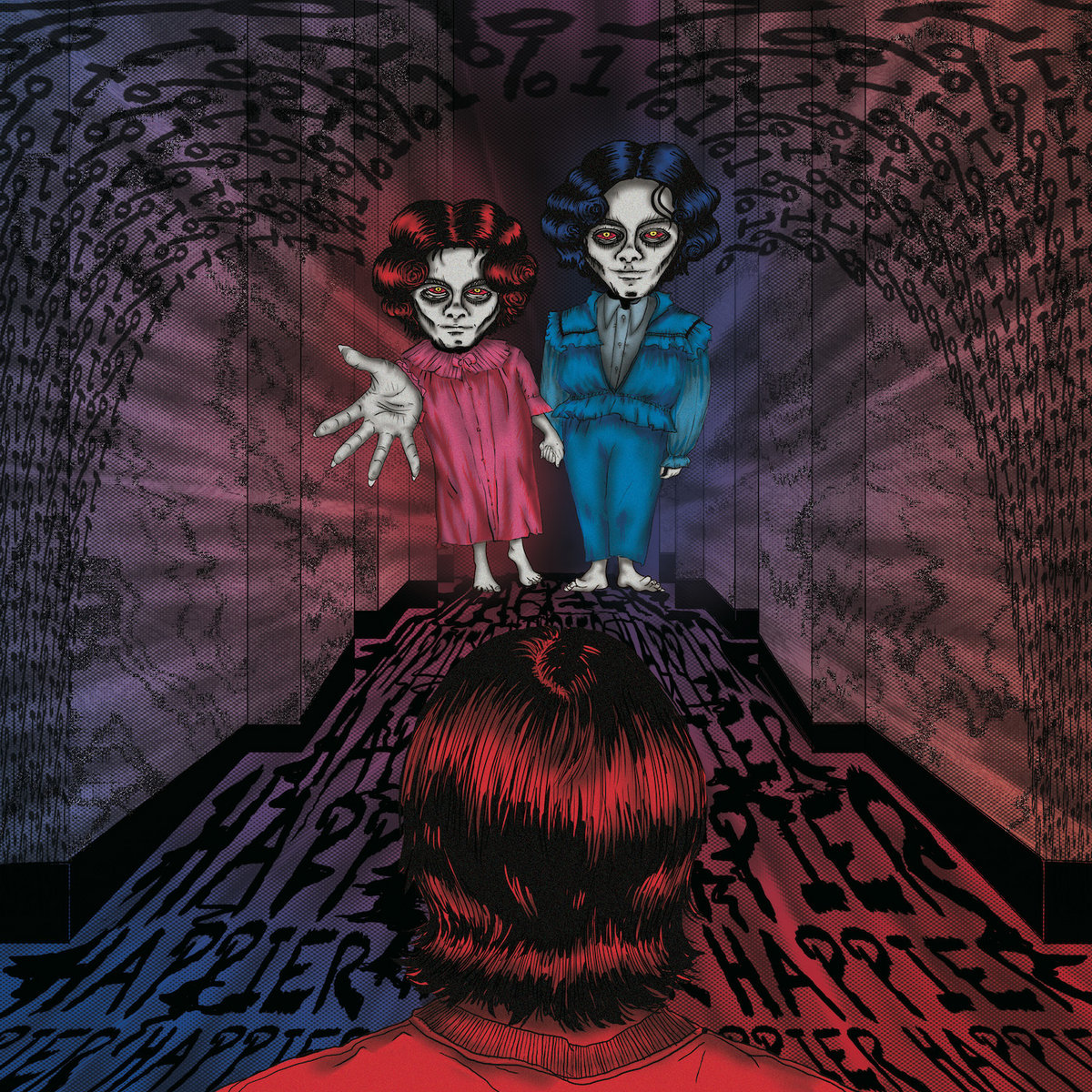 Reportedly their final release, 1% Happier is quintessentially Potty Mouth, both angry as fuck and catchy as hell. "Not Going Anywhere" kicks things off with high energy and blunt lyrics like "who are you, you little shit / and why'd you have to be like this? / you suck the fun from every little thing / and everyone around you." "Contessa Barefoot" allows more open space in the verse, leaving the crunchy distorted guitar for the chorus (Potty Mouth always had such a killer sound on their guitars and this release is no exception). "Got You" is the EP's lightest track musically, reminiscent of TRL-era rock with chunky riffs and a gripping straightforward refrain. While it's sad this is the band's final release, fans will surely find some comfort in this final, excellent handful of tunes.
Disappointing / Average / Good / Great / Phenomenal
---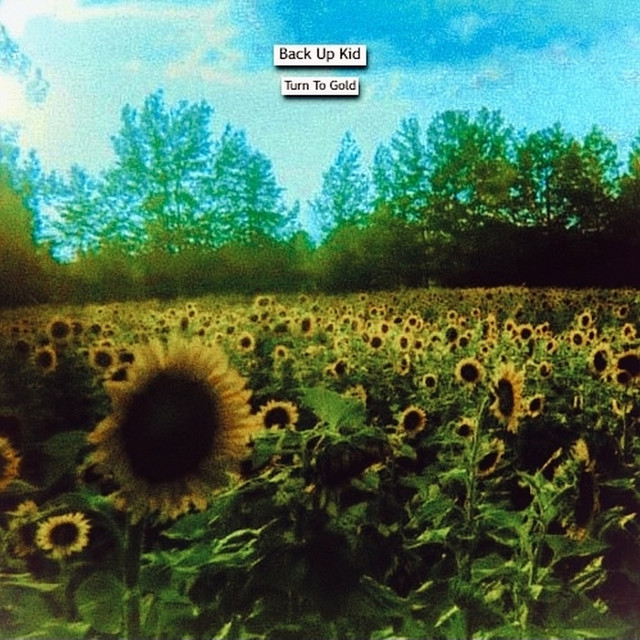 Turn To Gold, the latest from Virginia's Back Up Kid, is an impressive half hour of breezy indie rock with light melodies delivering interesting, inward-looking lyrical turns. "Rooftop Slushies" and "Slow Dancing, Still Waiting" both sound radio-ready with earworm melodies, while "Clean Again" deals with helping a friend in a dark place over a gorgeous mix of clean electric guitar and light piano before turning into a crunchy rocker. Album centerpiece "Gum Spring (Houston, We Have a Problem)" transitions from the spacey vibes of "Ghost" into folky acoustic riffs followed by a heavier section that foreshadows side B of the record, which cranks the distortion up until "I Promise I Won't Be Mad"—a dreamy and soaring close to the record. Tapes are available via Chillwavve Records.
Disappointing / Average / Good / Great / Phenomenal
---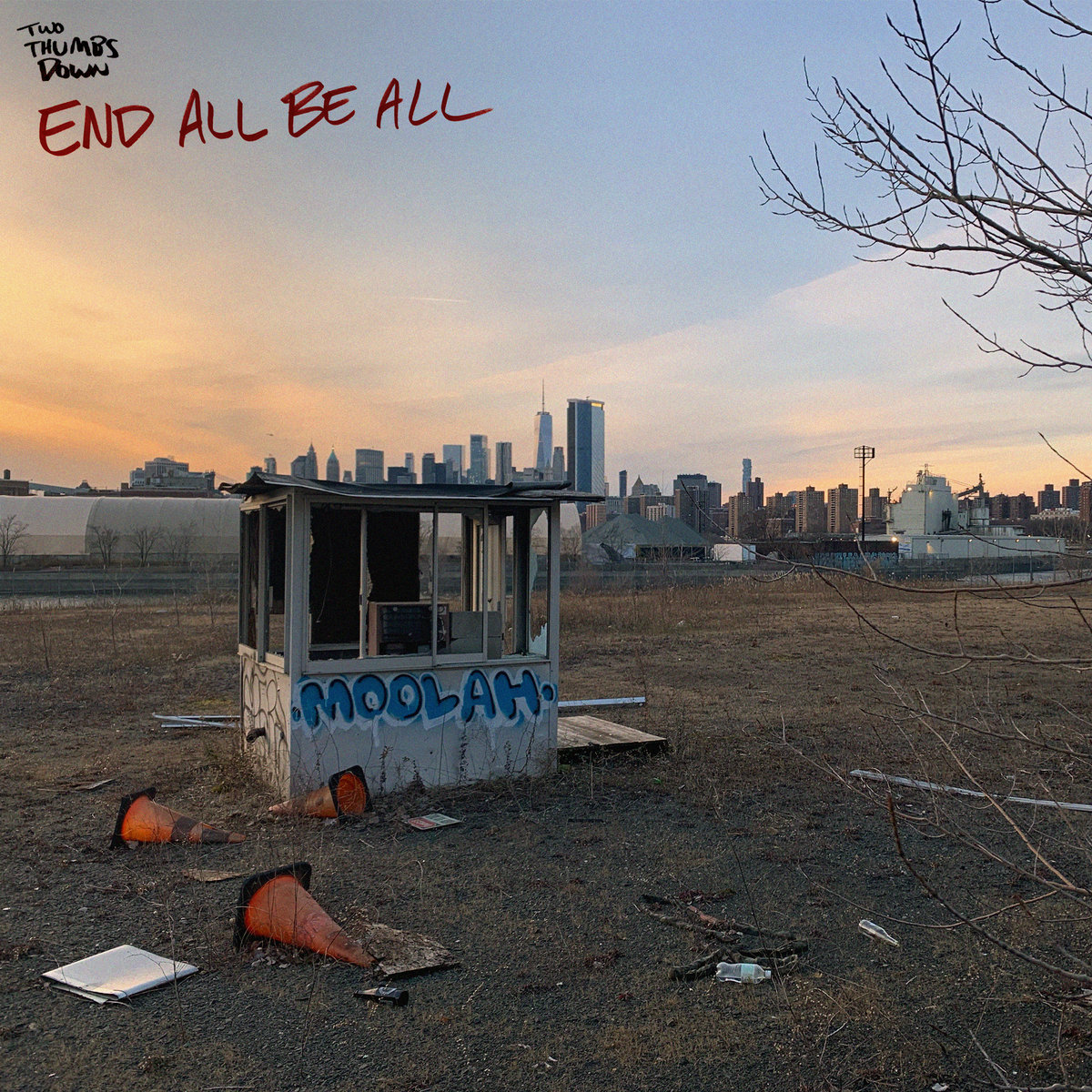 Two Thumbs Down's first full-length End All Be All is a wonderful burst of frantic indie-punk packed with breakneck riffs and bouncy melodies. The record is great front to back, with upstroked guitar and an active bass that recall early '90s ska-punk popping up in a few songs, witty slacker lyrics like "my motto's up and at 'em / except when nothing happens / a lack of motivation, daily, nightly," and a barrage of infectious punk singalongs. The album starts with some rippers, but it's the run of "The New 2AM," "Knife Song," "Bob + Edith," and "Halloween III: Season of the Witch" where the band's energetic and lovable brand of punk really shines through.
Disappointing / Average / Good / Great / Phenomenal
---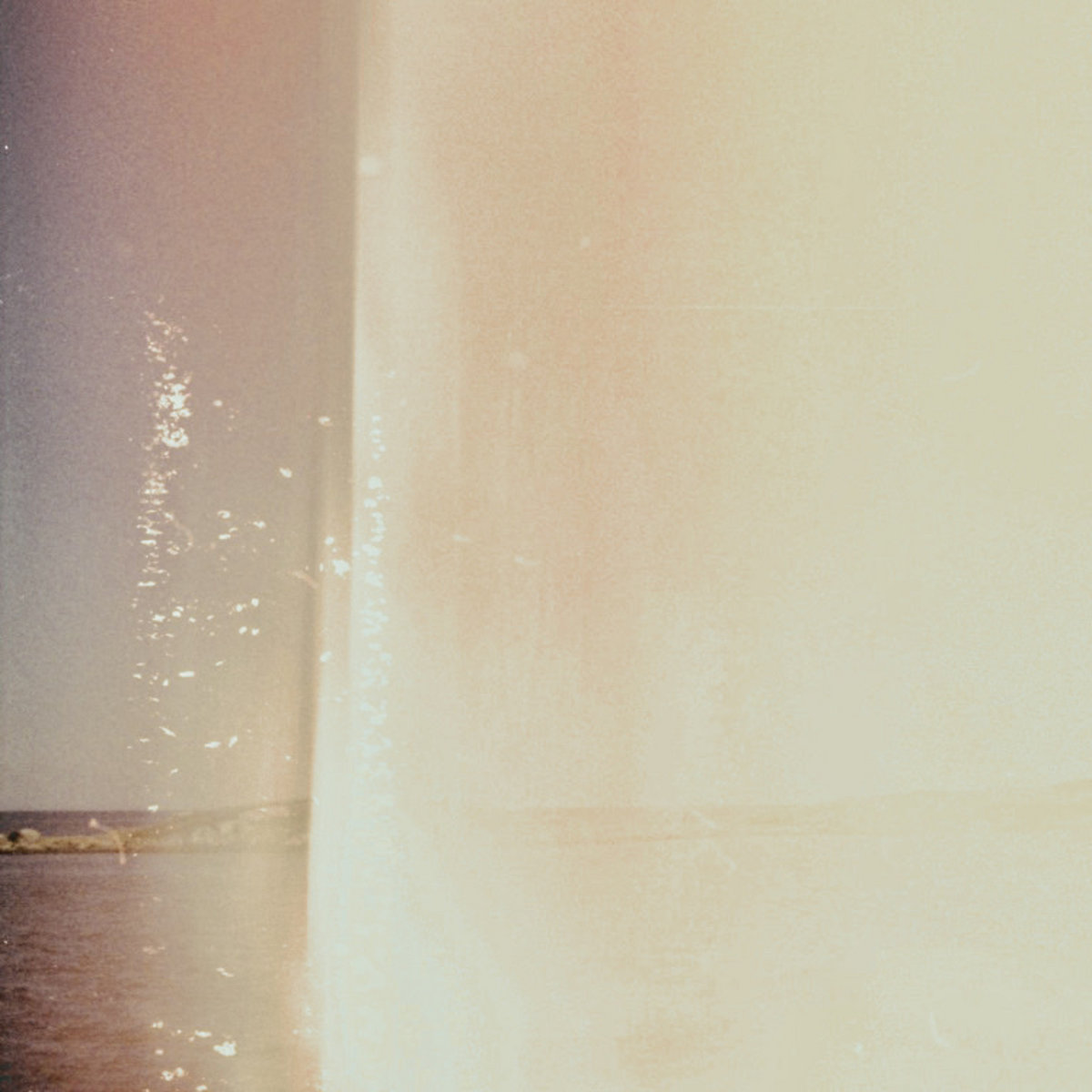 With its gorgeous strings, ambient droning, and sparse piano, instrumental opener "The Storm" is a perfect tone setter for Oka Sun's debut album Twin Flame. A record that feels almost understated in its delicate beauty at times, and like a grand, sweeping cinematic landscape at others, Twin Flame is a wonderful listen. The first three tracks proper that follow "The Storm" are a killer run of tunes and the record never dips in quality from there. "You Won't Find It" stands out for its catchy melodies and call-you-on-your-shit lyrics like "all my days / all my working / all the things that I could be / all my nights / all my drinking / all the thoughts that frighten me." On side B, the relative musical simplicity of "Brother's Song" gives it a light, beautiful feel. It sticks out as a quieter moment on the record, especially next to the intense four minutes of building up the band from a lone synth to one of the heavier moments on the record in "Branches" (although it's the closing title track where things really soar into the stratosphere). With its swirling soundscapes and breezy melodies, Twin Flame is an incredibly easy record to get lost in, and I've had it on repeat for the past few months. Tapes are available via Old Press Records.
Disappointing / Average / Good / Great / Phenomenal
---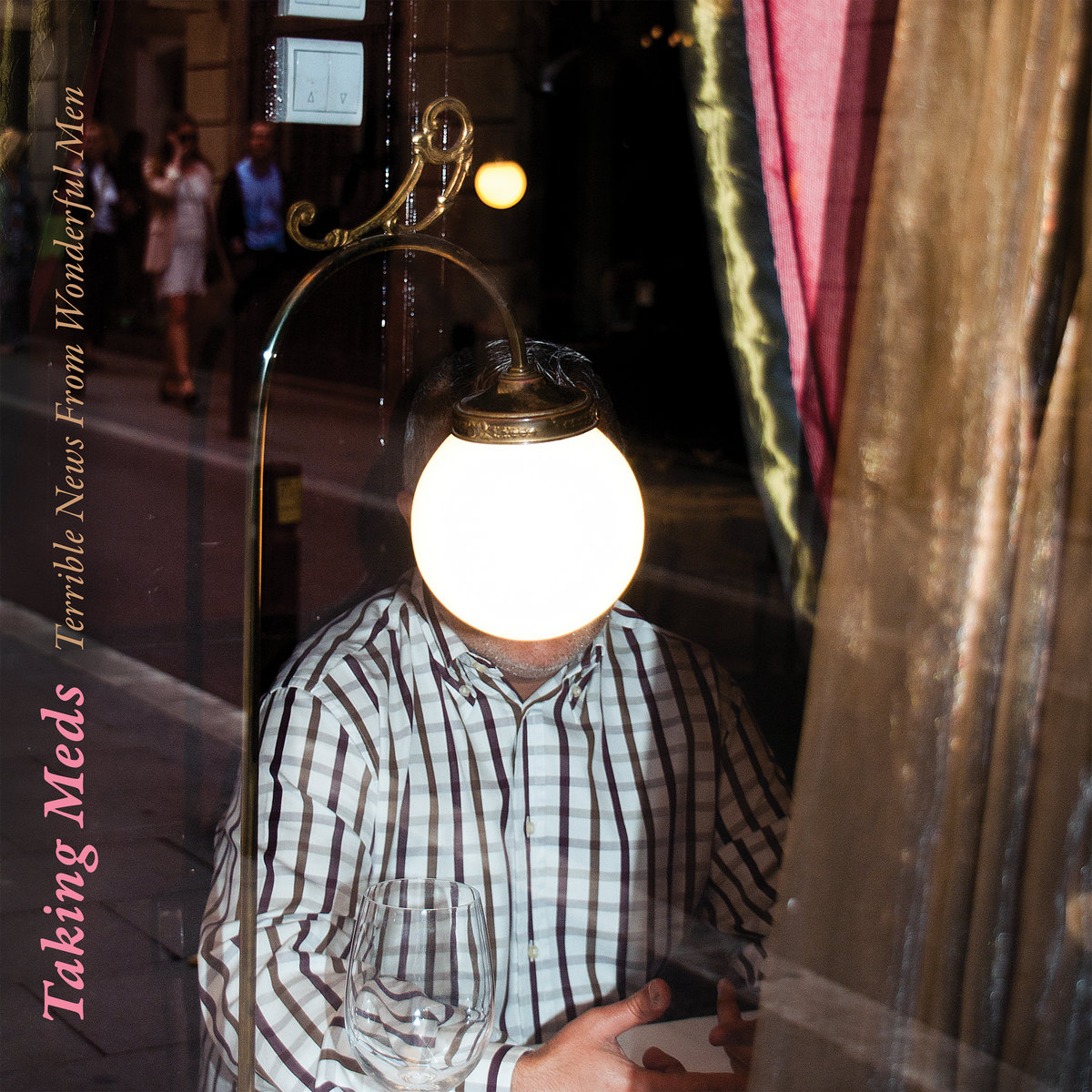 Taking Meds' latest, Terrible New from Wonderful Man, absolutely rocks, with massive choruses, rollicking guitars, and lyrics full of snark. "Lifesaver" and "Daylily Gardener" kick things off with huge refrains that drop some of the instruments out, leaving open space for the vocals to push through over the percussion before the guitars blast back in. "Overripe" has a catchy early 2000s pop-punk feel, while "Citgo" takes an aggressive spoken-word approach as Skylar Sarkis delivers such screeds as "I can't fight because I don't want to deal with an assault charge / I can't have casual sex because I don't want people to be angry with me / I can't eat because I'm worried about my metabolism failing in my 30s / and I can't drink because I tried that for a decade and a half and I couldn't figure out how to do it." There's a tongue-in-cheek feel to it all, and the record never stops being fun while also being packed with hooks. Beyond all this, the album is interspersed with clips from what is a beloved childhood movie for me, and that just honestly makes me smile every time I play it.
Disappointing / Average / Good / Great / Phenomenal
---
–
Aaron Eisenreich | @slobboyreject
---
The Popdosemagazine is ad-free and 100% supported by our readers. If you'd like to help us produce more content and promote more great new music, please consider donating to our Patreon page, which also allows you to receive sweet perks like free albums and The Popdosemagazine merch.