Posted: by The Editor
.
There's one thing that we at The Alternative can get behind aside from great tunes, it's cool companies and creative brands that are focused on uplifting marginalized voices and under-represented communities. For the past couple of months, we spoke to the founders of clothing companies, record labels, zines, and more with the hope that you learn something new and discover creatives to support as everyone featured on this list are doing awesome things.
.
Check out interviews below with The Pretty Cult, Camp Punksylvania, My Grito, Gender Amplified, Fresh Meat Festival, #blkgrlswurld ZINE, and So Dreamy Music Festival!! Some of our absolute favorite companies out here doing good work!
.
The Pretty Cult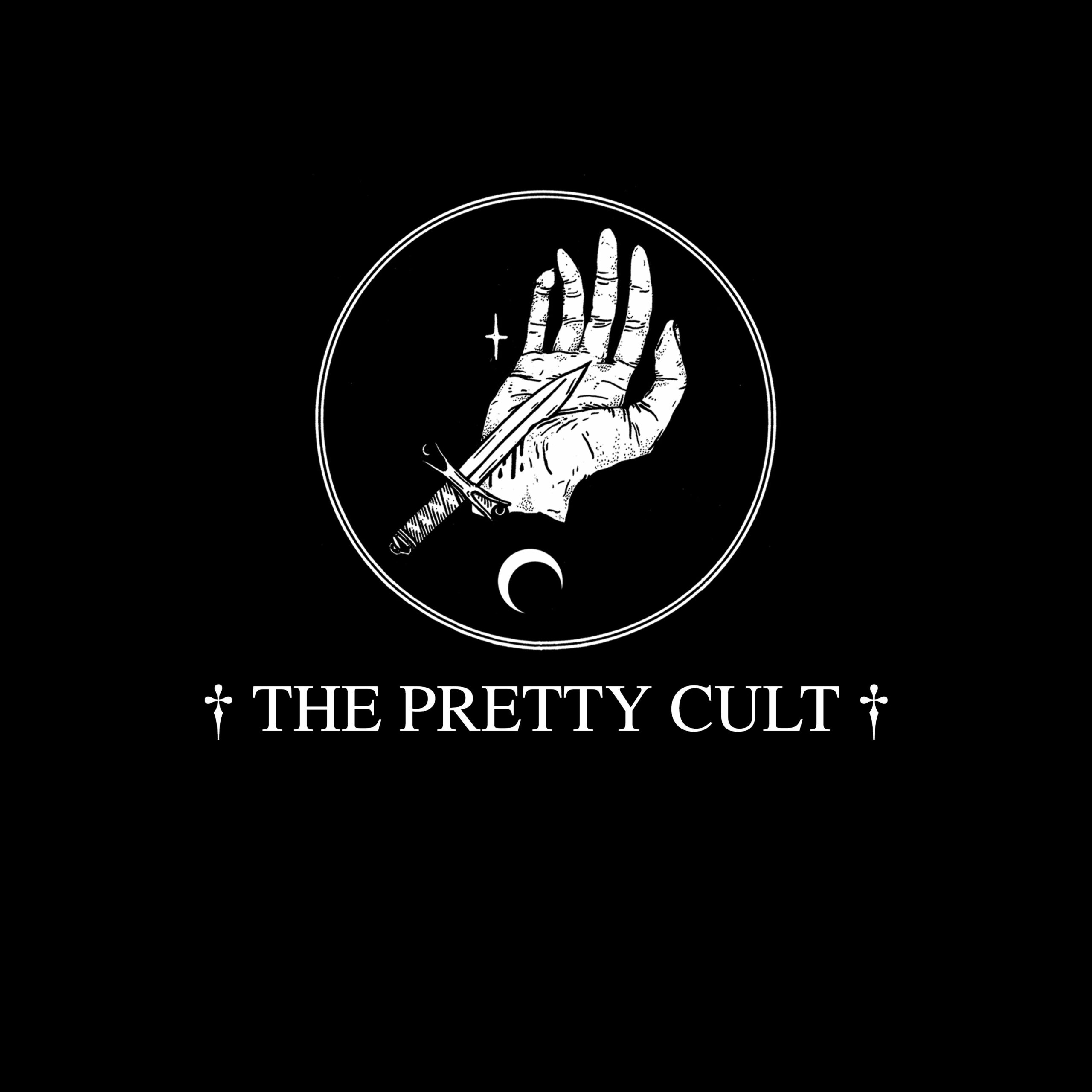 Arielle Salsa is the owner of The Pretty Cult with her roots in the music industry. Her company is a creative outlet and a way for her to replicate clothing she saw in films and on musicians. The brand has also grown to be an all-inclusive cult for everyone in the rock community where representation of women, POC, and LGBTQ+ continues to be lacking. It's important to The Pretty Cult that fans who visit the website or stop by their booth at a music festival feel welcome and see themselves among the cult. In this Q&A, Arielle dives into the launching of The Pretty Cult, her collaborations with musicians, and more.
When was the moment you decided to start The Pretty Cult? Where were you? What do you remember about that day?
It all started in college when I was a broke college student that wanted to wear the clothing I was seeing on stage worn by some of my favorite musicians (who still heavily inspire me to this day). TPC started by being an upcycled brand and repurposing the items into what I wanted. From there it grew to what it is now. The moment I knew I wanted to do this full time was the day I left my day job. I was tired of working for the man and being treated the way I was in a corporate setting. I quit with no plan, but had TPC as a side hustle at the time. I looked at my little sewing machine and all my flannel at the time and said "Yeah, I'm never working for anyone again, I'm gonna give this thing a shot."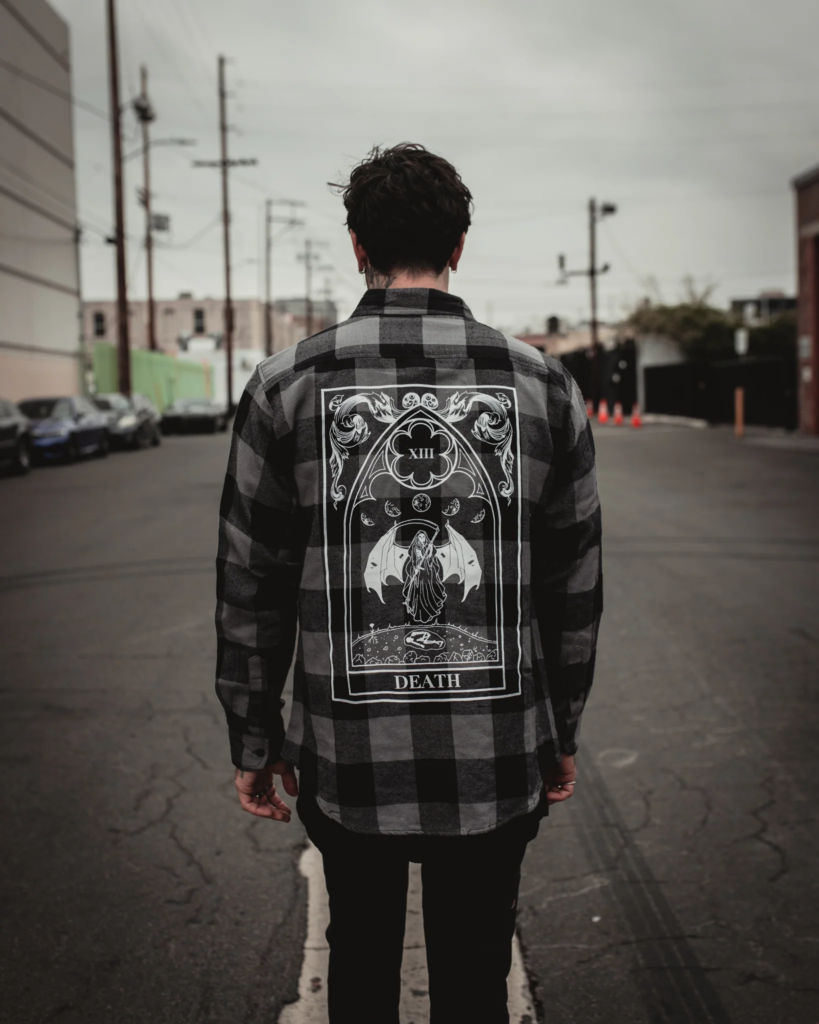 The Pretty Cult has collaborated with artists such as Silverstein, Holy Wars, Chelsea Wolfe, and Mothica. Who was the first collaboration with and how did it start?
Our first collab was actually the one with Sargent House where we made a line of jackets for Chelsea Wolfe, Emma Ruth Rundle, and Lingua Ignota. I had actually gifted Chelsea Wolfe this same jacket as a custom jacket just for her at Pasadena Day Dream festival. I was told Chino from Deftones was there and absolutely loved the jacket so much he took hers! Management was also present and saw the reaction over the jacket and felt it was something they wanted to pursue not only for Chelsea, but other female clients on the roster at the time as well. 
What was the first festival The Pretty Cult was a part of? What did you learn from that experience?
The first festival we ever did was actually Warped Tour in I think 2018? We had a booth at the Ventura, CA date and the response was so overwhelming it was one of the first times I was like, "wow I can really do this and people here really like what I am doing." From there I grew the confidence to try other festivals and last year was the first time we actually toured the brand and was on the road a ton hitting everything from Danny Wimmer Festivals to Sad Summer where we were on the tour for a month. 
What has been your favorite part of running The Pretty Cult?
I absolutely love creating. I do all the design within the brand so it's really cool that I essentially make a living as an artist. I also absolutely love being all over the US with my team meeting new people and getting to bring my brand and my art to thousands of people who love all the same things I do!
Thank you for taking the time for this Q&A. Any last words or final message for the readers?
Thank you so much for taking the time to chat with me! Last words would really just be never give up on what you truly want, you can make the life you want for yourself whether that be a musician or a brand owner. I have had failures, but I refuse to give up. I get up everyday wondering what mayhem my business is gonna throw at me today, but honestly I wouldn't have it any other way. You can find The Pretty Cult at various festivals this year (Louder Than Life, Aftershock). We love meeting new people so if you see us come say hi!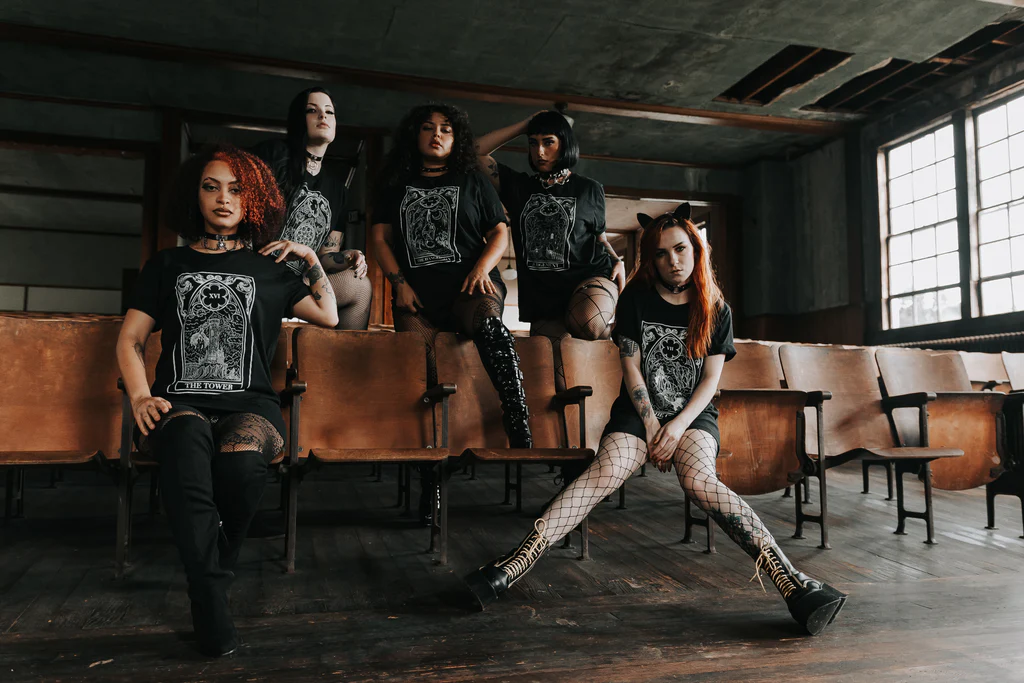 ---
Camp Punksylvania Music & Camping Festival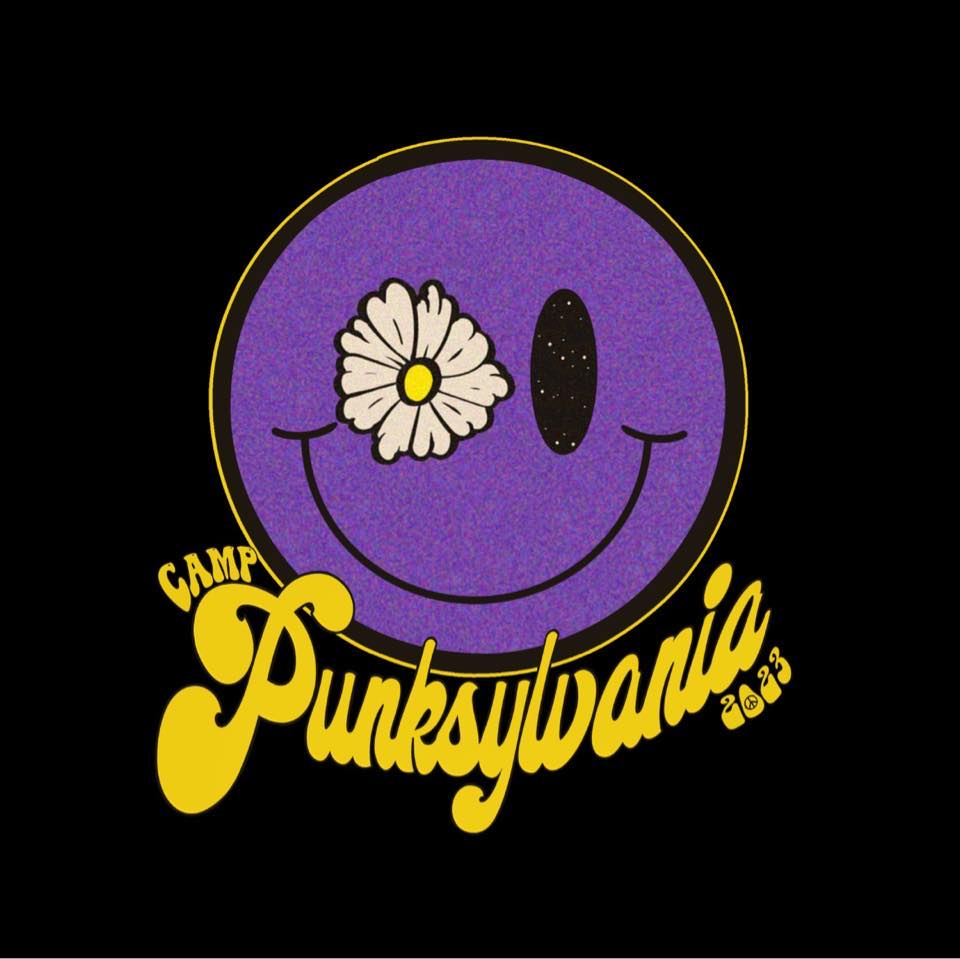 Camp Punksylvania Music & Camping Festival is happening from September 1st through September 3rd in Scranton, PA. It features artists such as The Suicide Machines, A Wilhelm Scream, Tsunami Bomb, Bad Cop Cad Cop, War On Women, and many more. The all-female team at Riot Squad Media, the Syracuse, NY-based company (which specializes in booking, operations, and talent management) is passionate about the punk rock scene/community and are the brains behind the 3-day festival. The team is 100% DIY, with a community-minded focus that aims to provide a place where everyone (including marginalized identities in the music industry) feels safe and at home. The organizer's goal is to provide a "family reunion" vibe, where even people that attend alone will find friends and create lasting relationships. Laura Ratcliffe is Co-Founder and Executive Director of Operations & Relations of Riot Squad Media and took some time to talk about how Camp Punksylvania came about, who she looks forward to seeing at the festival, and more.
The Camp Punksylvania Music and Camping festival is run by the all female team at Riot Squad Media. How did the creation of the festival come about?

A couple of us met at a festival and we built some amazing relationships with people over those years attending that fest. When they announced it wasn't coming back, we decided to do what punks do and do it ourselves. We essentially just wanted to make sure we could get our people together in a safe space and enjoy some music. 
What is your role at Riot Squad Media and how is it applied at the festival?
I am the Co-founder and Director of Operations and Relations, as well as the executive booking agent. I basically oversee everything and work with the amazing members of our team to make things come to fruition.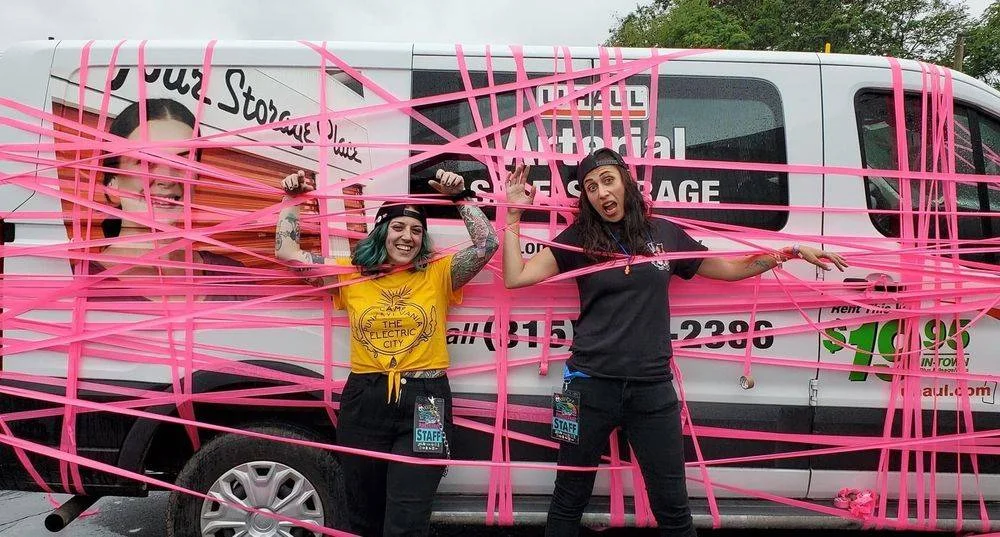 What is your favorite thing about running the festival?
I love watching people be happy and free and in the moment. There is nothing more special to me than seeing all of our team's hard work pay off and knowing that people can come to this place and be 100% themselves and enjoy something they love with others who share the same passion. 
What bands are you looking forward to seeing at the festival this year?
That is SUCH a tough question! Bad Cop Bad Cop has been a very important band to me for a long time, so it's going to be surreal to have them playing our stage. I could truthfully say that about quite a few of the names on the bill this year. I am always humbled to have our Riot Squad bands, Working Class Stiffs, The What Nows?! and Fat Chance take our stage. These bands are part of the reason we are able to pull this off and being able to see them play on our stage is truly special to us. I love watching bands grow with us over the years as well. Froggy is a special band to me, they have also been with us since year 1 and seeing their growth makes me so excited. As far as bands I haven't had the chance to see live just yet, I am especially excited for Stop the Presses, Pity Party, The Car Bomb Parade & Freeze MF. 
Thank you for taking the time for this Q&A. Any last words or final message for the readers?
Thank you for this! We have the time of our lives putting this festival and our other events on. Riot Squad Media and Camp Punksylvania are passion projects we are lucky enough to be able to share with the world. DIY til the day we die!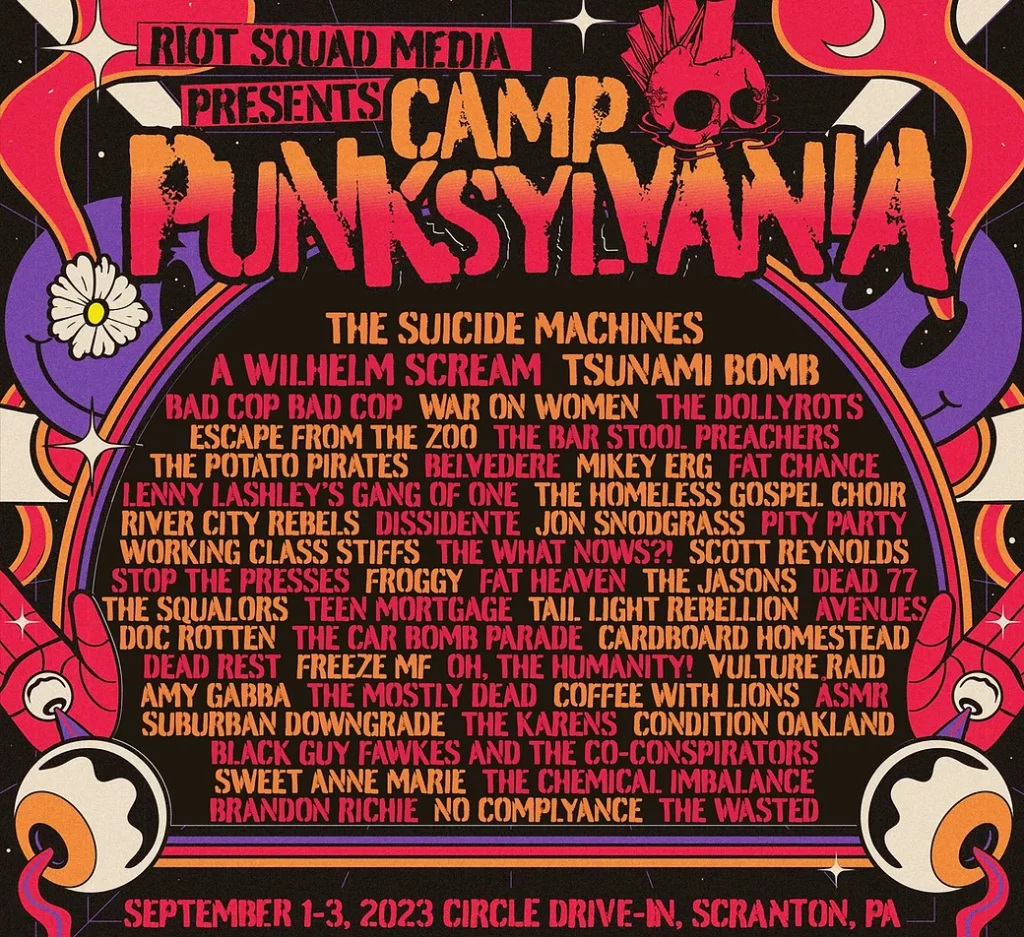 ---
My Grito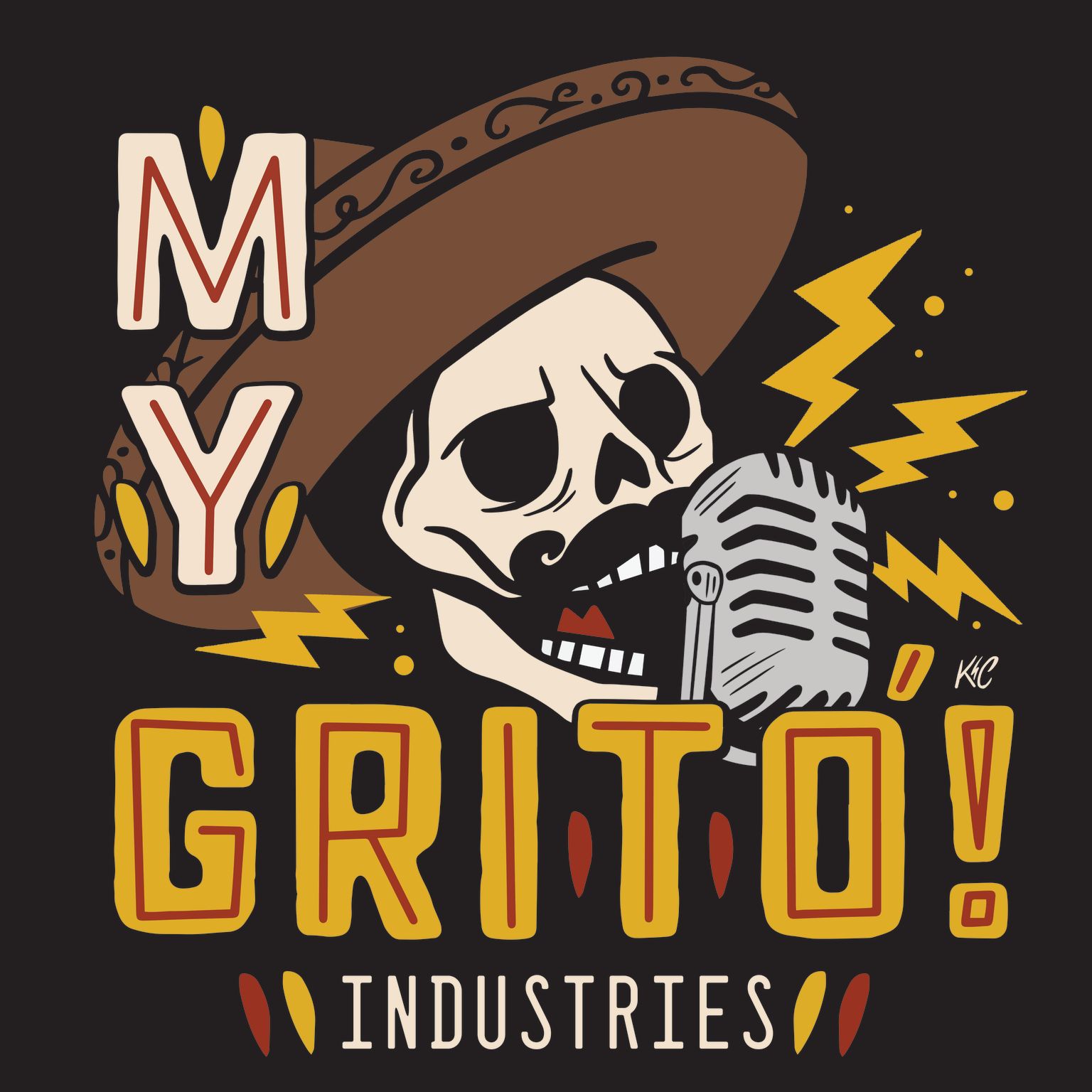 In late 2020, the folks behind SoCal based indie label Wiretap Records launched an imprint label known as My Grito aimed at supporting primarily Latin/LatinX artists in various mediums, including musicians, artists, comedians, entertainers, and more. My Grito came midway through Hispanic Heritage Month (September 15th to October 15th) and kicked things off with the signing of their debut band, Orange County's 3LH. Since then, My Grito has not only been a home for creatives, but has also given back to the community by releasing 5 charity compilations as part of the MAS ALTO charity compilation series where proceeds of sales have gone to different nonprofits. Rob Castellon (co-founder of My Grito) talked about the launch of the label, how My Grito and Wiretap are different, and more.
How was it decided that My Grito would be more than just a record label?
From the beginning, both my partner and I (Oscar Toledo), knew it would eventually develop into more than just music. We wanted to create a brand, and not a label. Sure, music is a large part of what we do, but from there has come the creation of the My Grito Podcast Network and events, festivals, and art shows. Music plays a big part in all the above and more and they all go hand in hand in many ways. The Podcast Network is an exciting time right now especially in the LatinX/Hispanic audience, as that market is exploding with more LatinX audiences embracing podcast listening.
Who was the first artist signed to My Grito and how did that relationship come about?
The first artist signed to My Grito was the garage/punk band 3LH, from Garden Grove, CA. I had initially come across the band and considered them for Wiretap Records. At that same time, My Grito was being developed, and it just made sense to launch the imprint label with 3LH. Taking inspiration from 60's surf, fuzz, punk, 3LH bring a sense of newness to a classic sound. The band is immersed in the Latino punk/garage DIY scene of Orange County and they've really made a name for themselves having played to packed crowds with bands including Tijuana Panthers, Tropa Magica, The OC Hurricanes, Mystic Braves, and more.
What have you learned during your time running My Grito that you had not learned when you were just running Wiretap Records? 
When we started My Grito, we didn't quite know the "sound" of the label then. In contrast to Wiretap, that label quickly attracted a certain audience in the skate punk, pop punk, beer drinking, fest attending type of fan, which is still the majority of the audience. For My Grito, we didn't exactly know the audience. We still don't really, all we know and have learned is that you often don't get to pick your audience. We've released music from garage, punk, latin ska, cumbia, soul, and more. Especially in Southern California, where music is a melting pot, we've learned that the My Grito sound needs to represent that.
What is your favorite thing about running My Grito?
As Chicanos ourselves (Rob and Oscar), we see a lot of ourselves in the young bands/artists we work with today. Growing up in Santa Ana, CA, we were often the few latino kids at punk shows. Today, going to shows, you see more LatinX kids in the audience, but often don't see them on stage. That's a big reason we started My Grito to help change that, and let those kids in the audience see more performers on stage that look like them. That's a great feeling to know we're helping normalize more latinos on stage and not just in the audience.

Thank you for taking the time for this Q&A. Any last words or final message for the readers?
Thanks to sites like The Alternative, who have always continuously supported POC and those participating in the scene. We're equally grateful for the support of Wiretap over the years and now My Grito. Follow us on socials at @mygrito and keep up with what we have coming up.
---
–
---
Gender Amplified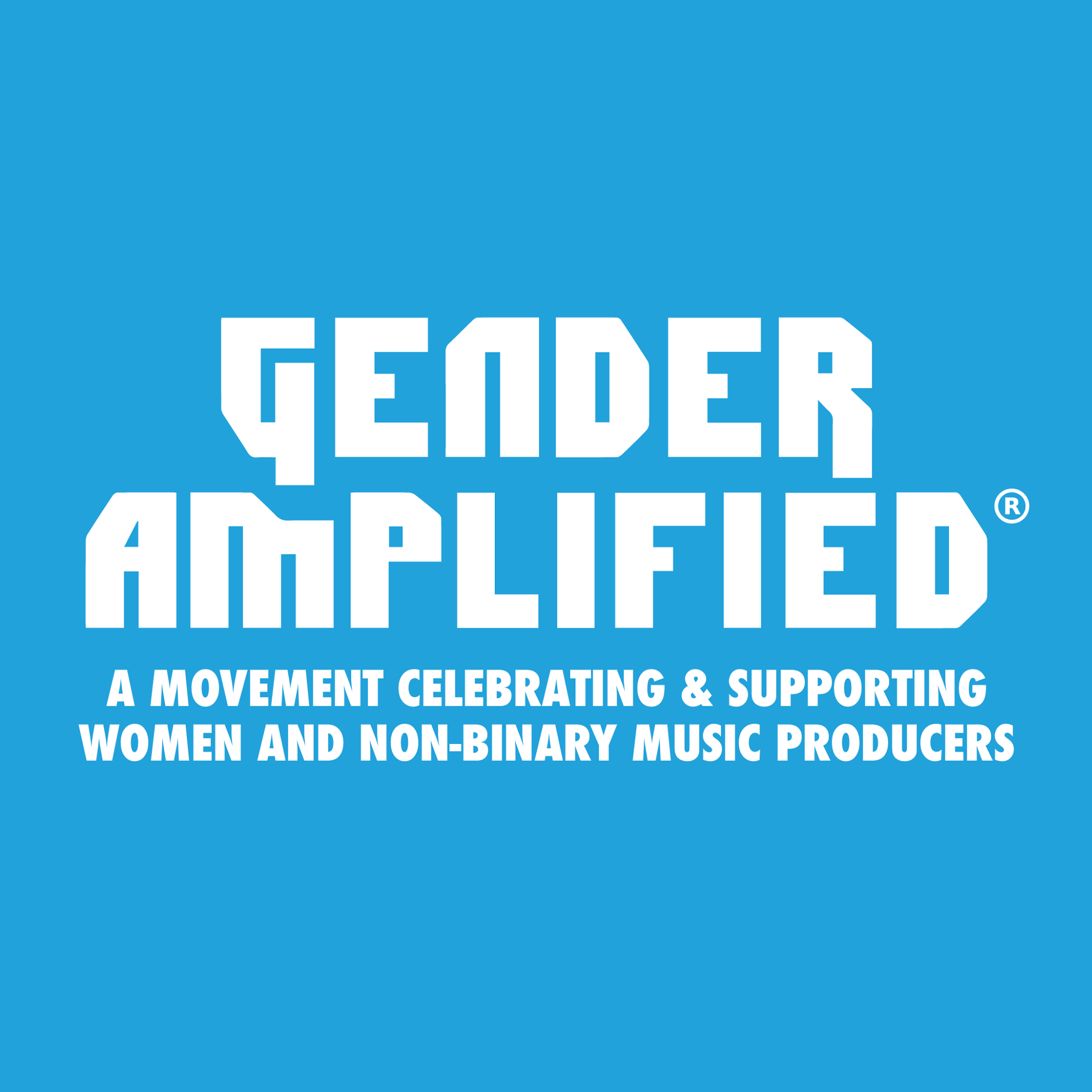 Gender Amplified is a non-profit organization with a focus on being advocates for gender-diverse folks in the world of production and engineering within the music industry. Members of the organization have been building hype and making headway in this space by putting events together and providing platforms for women and non-binary people to speak about how gender plays a role in conceptualizing and creating pieces of music. Gender Amplified founder and president, Ebonie Smith is an award-winning music producer, audio engineer, and singer-songwriter, and spent some time talking about the single Gender Amplified released titled "Future Number", the early days of Gender Amplified, and more.
Gender Amplified recently released "Future Number", the debut single created during the organization's flagship music production camp, the CTRL Room Series, by artists/producers Olivia Reid, virgogabrielle, and Lyd Marie. How did the creation of the song come about?
The Ctrl Room Series music production camps are designed for producers in our community to connect and collaborate. Our camps are curated by Natalie Sears, our camp operations manager. She is to credit for how well our individual rooms and sessions are curated. She has an unmatched talent for pairing creatives, identifying great songs, and assessing the strengths of each producer in each room. These three musicians were a natural fit. "Future Number" was produced in one day, and they had never met each other before. They came together in a very small amount of time and made something magnetic and inspiring based on their personal experiences and perspectives.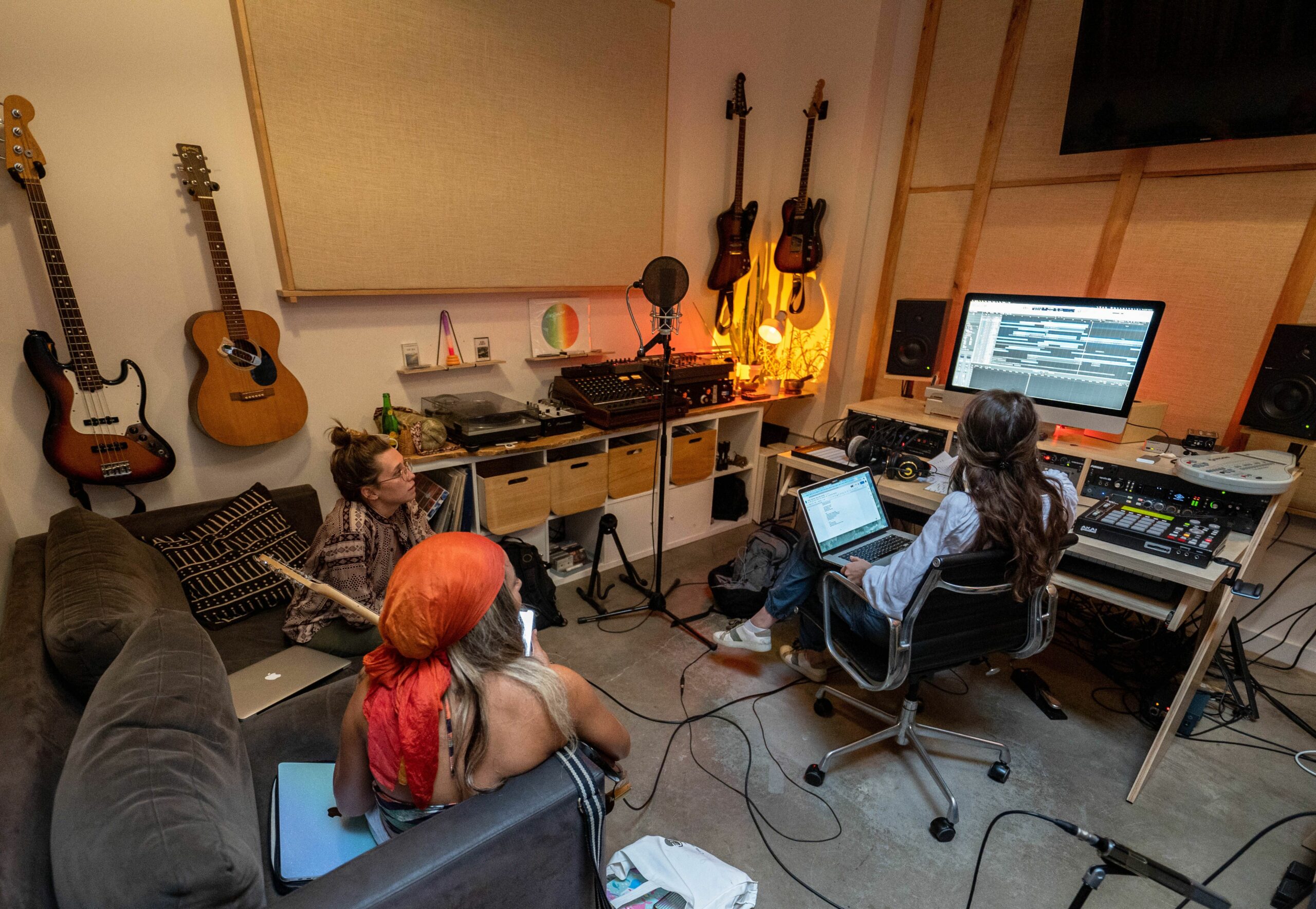 What were the early days of Gender Amplified like? What is something you have learned since the start of Gender Amplified that you may have not learned otherwise?
Gender Amplified started as my senior thesis project and final paper when I was an undergraduate student at Barnard College of Columbia University. At that time, it was just a collection of theories based on interviews that I conducted with women producers all over New York City. Today many of those theories are assessed and evaluated through the work I do with the organization. We did our first event in 2007 while I was still in college. It was a conference dedicated to bringing together women producers working specifically in hip-hop. That was a much different time. Today there are so many more women producing music. I would not know any of them if it were not for Gender Amplified. Many of these women are my friends today. We collaborate and share resources. I can support their careers as a friend, confidant, and as a professional resource. I believe that's the best part, all the incredible women producers that I've met and have in my life now. We're making great music together because we have respect for one another, and it goes beyond the cause or trying to fix a problem. We simply recognize each other's talents and want to be in each other's lives creatively.

I have also learned how to run a business. Starting Gender Amplified has been like going to business school. I really did it all myself in the early years when I didn't have any staff. I incorporated, trademarked, applied for 501(C)(3) status, and so many other important steps all by myself. It built resiliency. It taught me that my ideas were not only theoretically valuable, but could have value in the marketplace and business enterprise.
The mission of Gender Amplified is to provide a platform for the promotion and advancement of women in music production. Who are some women in music production that have inspired you? What women in other parts of the industry have inspired you?
I am very encouraged by the many women who were producing records in the 60s, 70s, and 80s. They paved the way for so many modern producers. Someone who I'm studying religiously at the moment is Valerie Simpson, who was the first ever woman to be a staff music producer for Motown Records. She had a number of incredible hits including "Ain't No Mountain High Enough" by Marvin Gaye and Tammi Terrell (and later Diana Ross), "I'm Every Woman" by Chaka Khan, and a string of hits as a solo artist with her late husband, Nicholas Ashford. She was the musical force behind their success, and arranged all the songs. I've spent a lot of time studying her records and getting to know her compositional genius, which underpinned their magnetic productions.

I am also encouraged by many women executives from that era including Miriam Abramson (co-founder of Atlantic Records) and Estelle Axston (co-founder of Stax Records), and modern executives like Julie Greenwald and Sylvia Rhone.
If you had a chance to collaborate with a musician, dead or alive, who would it be?
I would love to collaborate with Valerie Simpson, Whitney Houston, Lindsey Buckingham, SZA, Paul McCartney, Solange, Erykah Badu, Jacquire King, Shawn Everette
Thank you for taking the time for this Q&A. Any last words or final message for the readers?
You can support Gender Amplified by following us on social media @GenderAmplified.

---
–
---
Fresh Meat Festival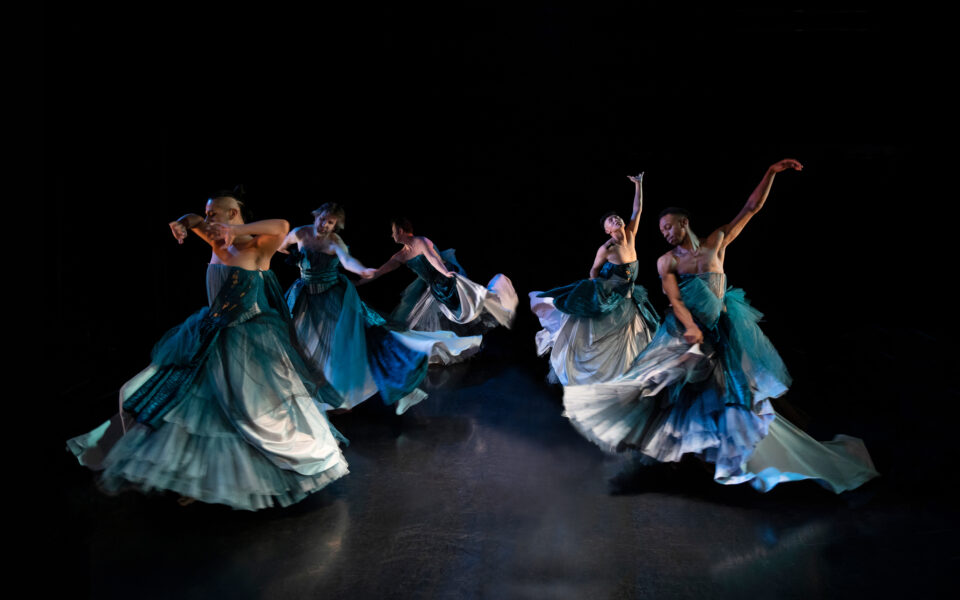 Sean Dorsey is the founding artistic director of Fresh Meat Productions. This production company has grown from a single event in 2002 into the largest transgender arts organization in the United States. The Fresh Meat Festival of transgender and queer performance is a festival put on by Fresh Meat Productions annually during the third week of June in San Francisco. Its mission is to center transgender, gender-nonconforming and queer BIPOC artists while giving them a space to perform, innovate, and express their artistry. In this Q&A, Sean discusses the origins of the Fresh Meat Festival, the excitement for its return after three years away, why festivals like this are important in our political climate, and more.
How exactly did the Fresh Meat Festival start?  What was the core of its creation as an annual event back in 2002? 
The Fresh Meat Festival was our very first event in June 2002. Many people don't know that twenty years ago, almost no one was putting transgender and gender-nonconforming artists onstage and we were especially censored and excluded in dance. So in 2002, I brought together a group of amazing trans and queer artist-activists and we created the 2022 FRESH MEAT FESTIVAL thinking it would just be a one-time event, but the audience response was so overwhelming – an outpouring of LOVE and 'MORE PLEASE!' – that we made it annual and then evolved into a year-round nonprofit arts organization investing in the creative expression and cultural leadership of trans and gender-nonconforming communities! 
The festival itself commissions and presents new works in dance, music, theater, and performance. We've presented over 500 artists so far!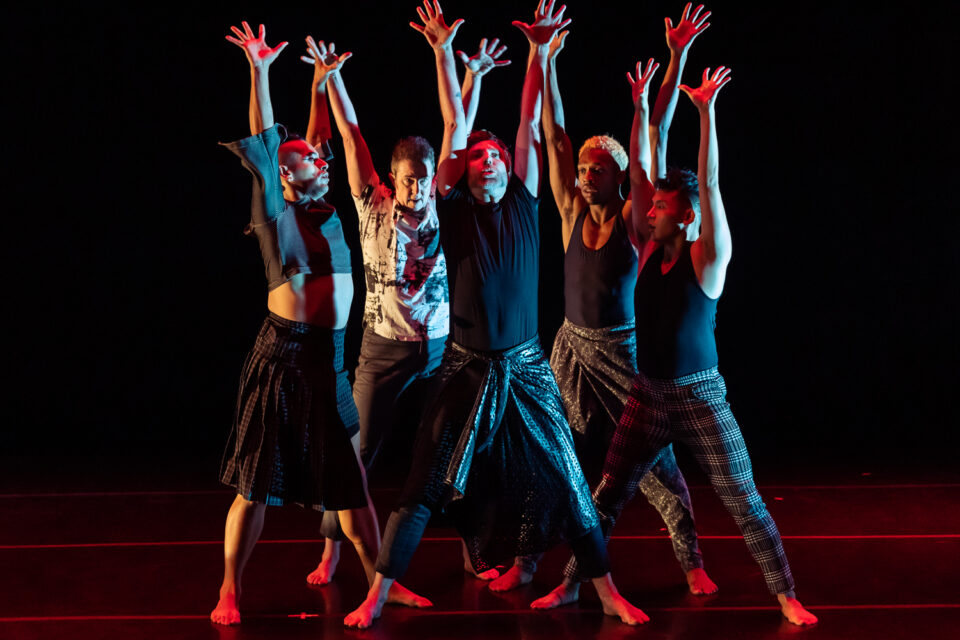 With this being the first time in three years the festival has been in-person instead of in cyberspace, what were you most excited about bringing back?  Anything new you implemented in 2023?
I cannot begin to describe the electricity in the air with us all being together in person for the first time in 3 years! We've had 3 years of gorgeous online festivals, but there is nothing like being in the theater together.
This year, the festival expanded to 6 performances featuring 3 different programs and the festival itself takes advantage of Z Space's 13,000 square feet with artists performing all around the building: on balconies, in the lobby, in quirky nooks and crannies, and on the mainstage. 
The 2023 FRESH MEAT FESTIVAL featured 18 artists and ensembles, most performing world premieres! This included artists from the Bay Area, Seattle, Austin, New York, Portland and more performing Bomba dance and music, vogue performance, hip hop, Afro-Latin dance, aerial dance, stand-up comedy, live music, and much more.
We also were so thrilled to present World premieres that were commissioned especially for the festival, by 6 FRESH WORKS! commissioned artists: Andrea Horne, Charles Peoples III, Elena Rose, LOTUS BOY, NEVE, and Transcriptions01 aka Peekaboo.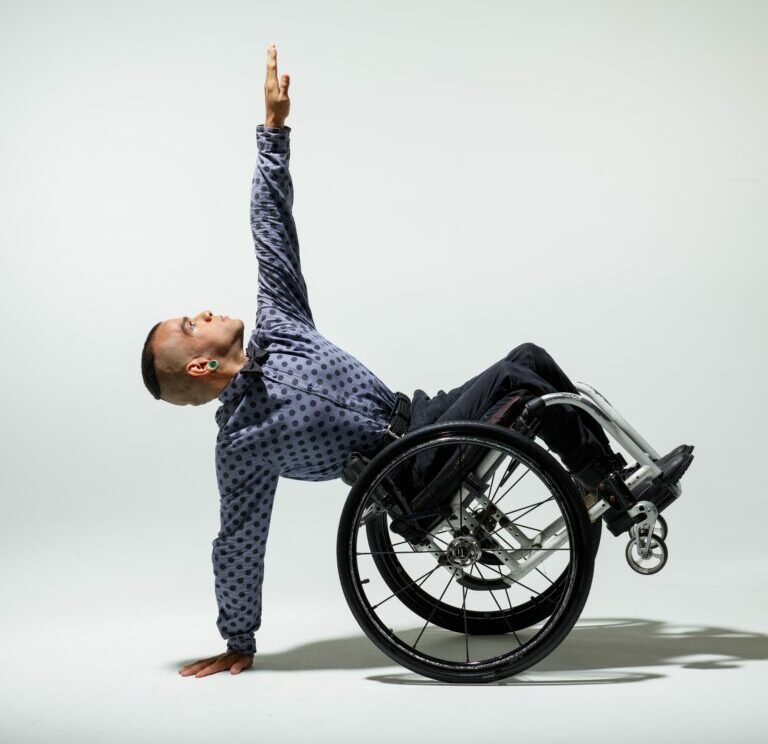 Some of the leading artists and performance groups in the industry are on the lineup every year. How do you think their innovative pieces and powerful craft has helped to transform the Fresh Meat Festival's culture over the years? 
There is no question that the Fresh Meat Festival has changed the landscape of transgender and queer arts in the US: we have commissioned and presented hundreds of absolutely and exquisitely-talented artists. These artists are at the forefront of innovation, and are celebrated leaders in the field. People travel from all over the country to attend the festival!
Festivals such as this are so important to trans communities and queer spaces— especially with the legislation in this country we're living in now. What do you hope people take away from the festival after experiencing it? How are festivals such as these especially important in our political climate? 
Trans communities are living in a state of emergency right now all over the US: there have been over 550 pieces of anti-transgender legislation introduced just this year alone, in 49 states!
This is a critical and LIFE-SAVING time to lift up trans, non-binary and queer artists and communities as powerful, beautiful, wise and resilient. We need these mirrors – to see ourselves, our bodies, our lives reflected onstage. We need to gather in community and celebrate each other. We need to lift each other up.
The festival is literally a huge love fest – it's GORGEOUS artistry, audiences brimming over with love and joy, and feels like an ever-expanding family reunion.
Describe the Fresh Meat Festival in one word: JOY!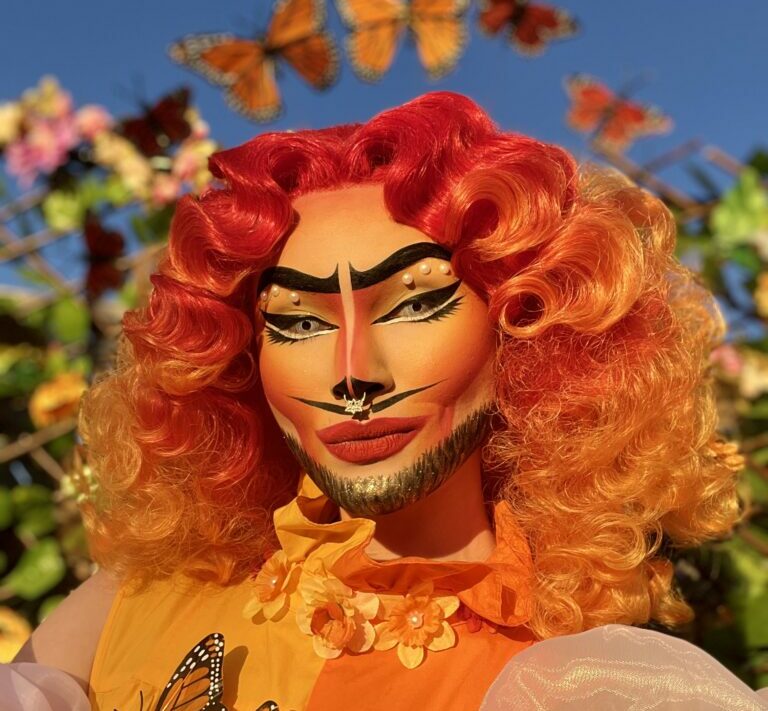 ---
–
---
#blkgrlswurld ZINE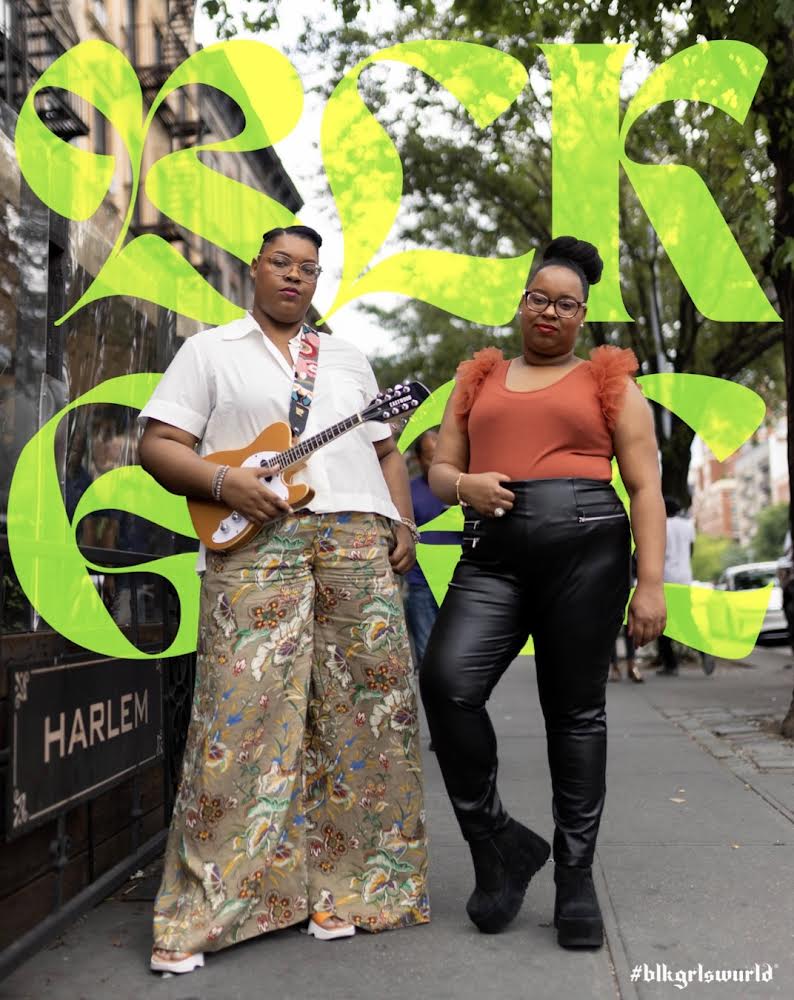 Christina Long is co-founder and Global Creative Director of #blkgrlswurld ZINE, an indie publishing house that focuses on Black Womxn and WoC who love heavy music genres. The award-winning publishing house is led by Long and her younger sister Courtney (Senior Editor). It's a global community involved in printed zines, podcasting, and independent artistry. The main mission of celebrating Womxn and WoC in Metalcore, Hardcore, Punk, and Black Metal is amplified through vending at zine fairs, featuring artists, and reviewing music in the scene which helps open up readers to the diversity within these music scenes. Long wants the #blkgrlswurld ZINE to further encourage BIPOC, WoC, and queer Black youth to feel free to explore different music tastes and feel included instead of judged for trying out new creative styles and punk concepts. In this Q&A, Christina opens up about the community cultivated around #blkgrlswurld ZINE, the feelings involved in museums featuring their works over the years, the importance of the ZINE's representation and more.
How exactly did #blkgrlswurld ZINE come to be? What was the core of its creation?
It's a blend of several interests my siblings and I share. I studied printmaking at The School of the Art Institute of Chicago and my younger sister is a creative writer. Our younger brother is also a printmaker and illustrator. We grew up in the rural suburbs of southeast Michigan, where hard rock and Christian rock were on the radio more than anything else. For social gatherings of all ages those were usually hard rock or metal bands in our town. 
Now as adults we live in a few major cities, tapping in their music scenes simultaneously. I'm based in NYC, Courtney is based in Chicago, and our younger brother William is based in Philadelphia.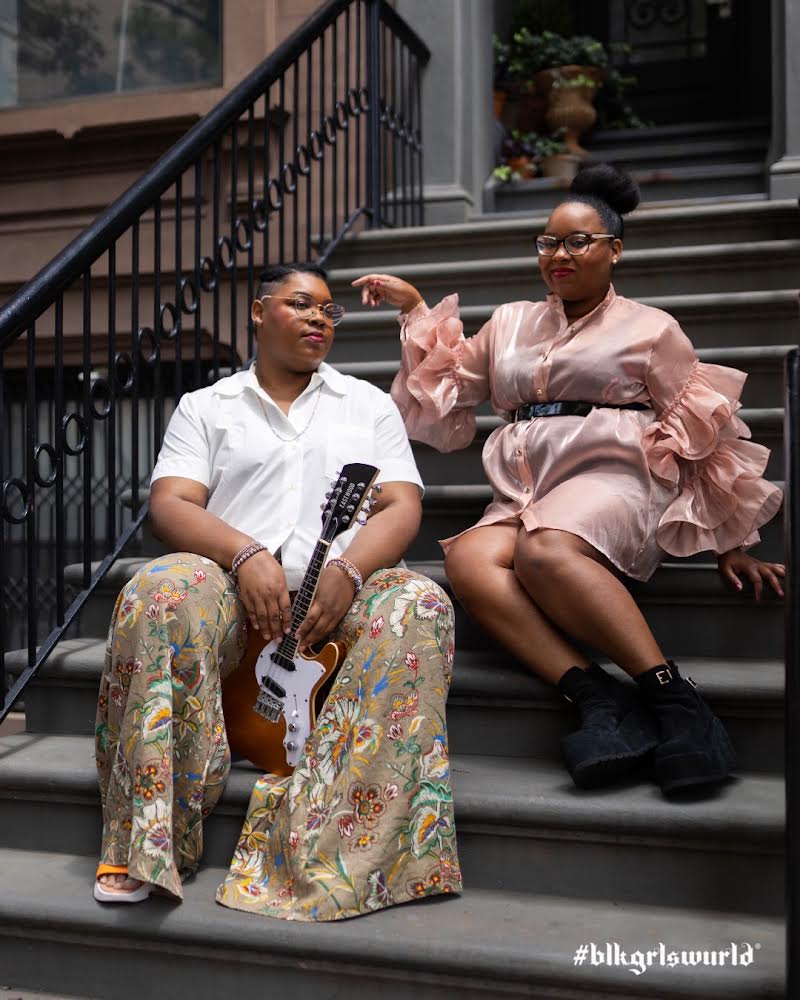 You've created such a community around the ZINE/Publishing House since 2013 that it's been active. What is your favorite part of the community you've cultivated, and why do you think that community is still thriving over a decade later?
I really enjoy how many people share with us on social media how much they identify with our message. I get tagged in DMs, stories and reels daily of girls posting out stickers, books and T-shirts etc, with pride and excitement. It's cool to see.
When we did more in-person events it was a real joy when teens would walk past our table and shout, "OMG, its me! I see me all over this table!" Which honestly is the whole point, representation matters.
I read where a lot of the Zines and artists' works published through #blkgrlswurld has been featured in an array of museums and libraries. What has that been like, being able to have pieces of the press house included in these collections?
It's great to see institutions investing in diverse printer matter and archiving it…to a point. I've been pretty vocal over the years about not allowing museums to take ALL of the indie media away from the local community that it's created for. For the most part our target audience isn't going into the museum at all, but generally it's nice to see the support.
Publications like these are such important spaces in the political climate we're living in. They're also incredibly important in heavy music genres that have been overrun by cis straight white men. What do you hope people take away from the presence of #blkgrlswurld ZINE through amplifying womxn identifying voices in these specific music scenes?
Heavy music is an acquired taste. I'm less interested in whether or not we're accepted in the scene, and more interested in making sure BIPOC and WoC and queer Black youth have the encouragement and community support to explore wild music tastes and not be judged in our own communities for branching out / trying new creative styles. Too many girls are discouraged from sampling new music genres, video games, sports, tech, fashion etc, with accusations that it's not appropriate feminine behavior, too masculine, not Black enough, evil/unchristian etc. So we hope we foster an all-ages open platform where anyone curious about punk/straight edge concepts, metal music, zine making, book arts etc, can fully explore these things and decide for themselves if it's of interest. 
Describe the #blkgrlswurld Zine in a few words: For heavy girls who love heavy music m/

Listen to the Heavy Girls Podcast Here!
---
–
---
So Dreamy Music Festival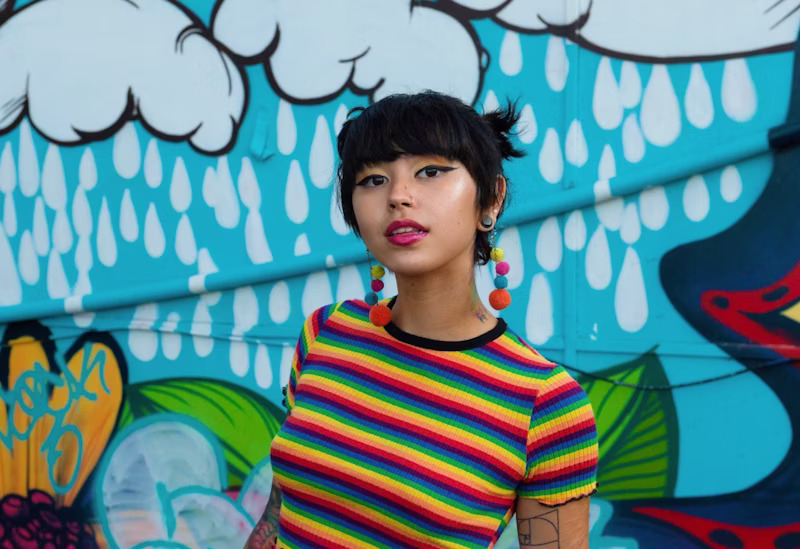 Cody Choi is the lead singer of Seattle band SuperCoze and core founder of the So Dreamy Music Festival. After getting fed up with festivals not hosting or allowing queer and trans people of color to headline their events, Choi set out to create a fest that would change that. In 2022 So Dreamy Fest was put on for the first time and Choi (with fellow event admins) made sure to create a lineup that had bands featuring musicians who were queer, trans, or people of color. Focusing on the local Seattle music scene, the fest hopes to continue highlighting queer BIPOC artists. Choi also hopes the festival will blossom, helping others in the LGBTQ+/QTBIPOC community host their own inclusive events. In this Q&A, Cody Choi talks about the importance of the So Dreamy Fest, implementing more DIY elements to the Fest, what it's been like preparing for the second year of the event approaching on August 25th, and more.
I know this is the second year of the So Dreamy Festival. How did it start? What was the core of its creation? 
So Dreamy started originally in my apartment sitting on my couch in frustration over the general lack of diversity and inclusion for QTBIPOC artists in Seattle music festivals and other larger events. I saw smaller and larger all white bands get these big opportunities. If a band had POC members it was usually the same bands being rotated on different lineups instead of opening the doors to newer upcoming bands with QTBIPOC members. As a member of that community and my own band members being all QTBIPOC, I felt very frustrated that despite the people around us saying they loved what we did, the larger venues and festivals felt like they weren't meant for artists like us. 
So I decided I would just start our own music festival that would be entirely made of QTBIPOC led bands and artists. And last year was the start! I reached out to a few other artists and mutual friends in the scene who might be interested in joining the team, and we'd meet once a week or two to go over our resources and where we could go from there. It was definitely a labor of love and couldn't have gone as well without the help of everyone in the community.
With the 2023 event soon approaching in August, what can attendees expect from it this year? Is there anything different or new that's being implemented after its debut last year?
This year the event will have some changes from the previous year! Such as it being a one day event this year (last year was two days) and the event will be completely all ages at the Vera Project for this year's festival! It will also be more focused on the DIY element with a completely new lineup from the previous year to give room and opportunity to other upcoming QTBIPOC led bands. Because the event is one day, there was also less room for the lineup, but I think this year will be just as strong, and I'm excited to see everyone's set!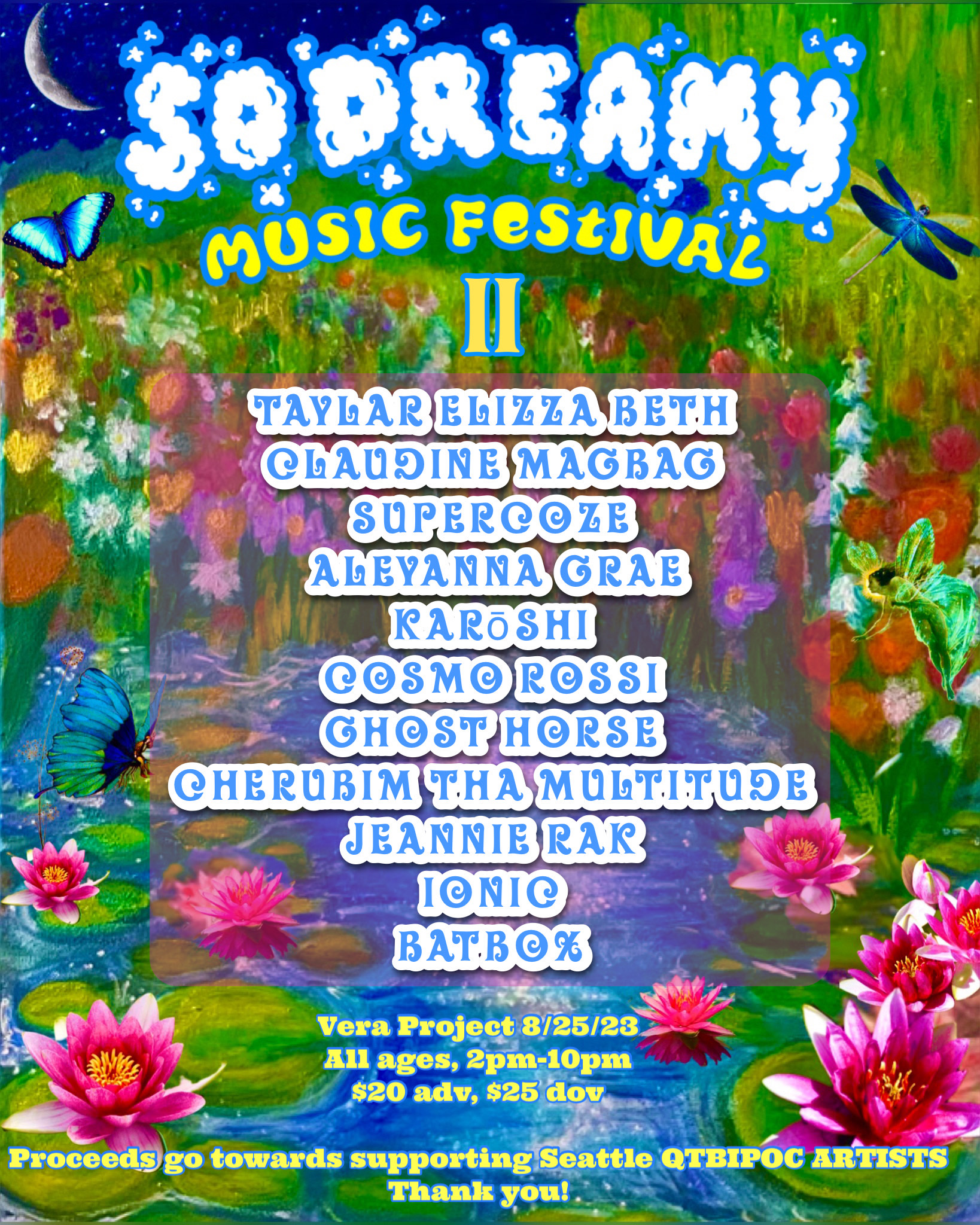 I've read where you've stated that most of the artists/bands that are on the lineup have never played at a music festival before. How do you think featuring more indie QTBIPOC artists than big headliners speaks to the foundation of So Dreamy Festival and to your own passions about the festival?
I believe that by giving smaller and upcoming artists this opportunity it will lead to larger events reaching out and a more equal opportunity for our bands to get a bigger reach (while getting paid at a fair rate for it as well). I want to implement the idea that we don't need some kind of hierarchy in the scene based just on how much money a band had beforehand or if they went to school for music. Not everyone has the same opportunities, but QTBIPOC artists are at a significant disadvantage compared to cishet white artists and good art should be found from all corners! The wealth gap in the city puts a big strain on smaller artists to survive. I want this festival to be a haven from that kind of situation even if just for a day or two to enjoy some music with your friends.
Festivals such as this are so important to trans communities, queer spaces, and people of color— especially with the legislation in this country we're living in now. What do you hope people take away from the festival after experiencing it? How are festivals such as these especially important in our political climate? 
Absolutely. I truly believe that by throwing events such as this, we are pushing back against those who try to diminish who we are and what we stand for as queer people, as people of color, to say: "We are here, and we'll make our own space if we feel we aren't being given what we need in the current infrastructures laid out that only aid those who already have access to privilege and power." By providing a safe space for QTBIPOC bands and fundraising for mutual aid, we create new infrastructures for what we want to see and I hope that it leads to more diy events from QTBIPOC artists!!
Describe the So Dreamy Festival in one word: Transformative ✨
---
Interviews by
Hope Ankney | @heart.vandelay
Jazmin Lemus | @jazminlemus
---
The Alternative is ad-free and 100% supported by our readers. If you'd like to help us produce more content and promote more great new music, please consider donating to our Patreon page, which also allows you to receive sweet perks like free albums and The Alternative merch.