Album Review: Strange Ranger — 'No Light In Heaven'
Posted: by The Editor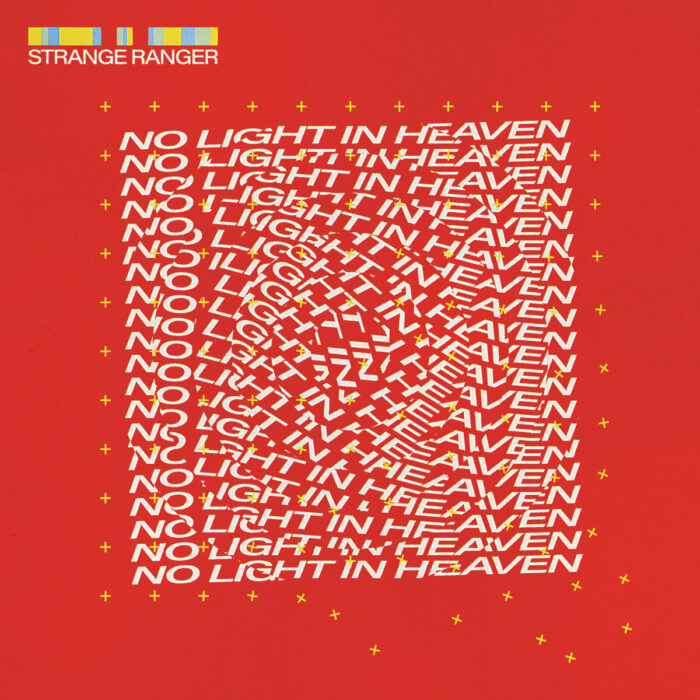 Over the course of two monikers, three home bases, and four albums, Strange Ranger have made a name for themselves as one of the most exciting acts in the '90s indie rock revival. Founded in Bozeman, Montana, the act moved to Portland before relocating to Philly, where they really honed their blunt, yellowed sound. In the time since 2019's Remembering The Rockets, a lot has changed for the band. They've added some new members, gone on major tours, and released envelope-pushing side projects. The band's latest, a self-released mixtape titled No Light In Heaven, finds Strange Ranger testing out new textures and sonic palettes. Flirting with electronic, R&B, and new wave, it's the first time their music can't quite be pigeonholed as lo-fi or emo.
Strange Ranger's early work was defined by sprawling arrangements, lengthy runtimes, and clattering instrumentation. Clocking in at just 25 minutes, No Light In Heaven breaks the mold, and has a tendency to play like a collection of intriguing interludes. On the Autotune-drenched "Needing You," the band blur the lines between twee and sassy nu metal. Centered around blown out screaming and an intense half-time groove, the opener "In Hell" feels a bit like the work of 100 gecs or Limp Bizkit. With its pitch-shifted vocals and digital pianos, "Stopping Threshold" is reminiscent of the more oblique moments on Frank Ocean's Endless. Similarly, "Question 4 U" pairs tweaked found sound samples with soulful chords and guitar licks. In many ways, No Light In Heaven brings to mind front person Isaac Eiger's spunky work as Hollow Comet, or guitarist Tyler Bussey's twinkling output as Thank You Thank You.
The mixtape is definitely a unique pivot for Strange Ranger, but it's not all weird, bleary sketches either. Although the band have swapped their usual homegrown energy for more bubbly soundscapes, there's still some proper songwriting on No Light In Heaven. "Pass Me By" sounds like the work of an '80s act like The Cleaners From Venus, or even The Cure. "Cheap Returns/Back My Home" evokes a 2000s UK dance producer. Meanwhile, "It's You" is a cheeky slice of syncopated power-pop, whose sunny melodies ride atop a glitched-out beat. The mixtape is unlike anything the group has made before, but you can still pinpoint distinct elements from Strange Ranger's style, in spite of No Light In Heaven's more cosmopolitan veneer.
In many ways, No Light In Heaven feels a bit like a fever dream—a non sequitur in the Strange Ranger discography. But while it certainly plays like a bit of a one-off detour for the band, it always maintains cohesion. The mixtape doesn't fit super comfortably alongside the records that preceded it, and that's part of the fun. A bizarre installment in the band's catalog, it proves their dexterity, and also affirms their ability to have fun with experimentation. It still has a mopey rocker edge, but No Light In Heaven offers a reminder of Strange Ranger's growth.
Disappointing / Average / Good / Great / Phenomenal
---
—
Ted Davis | @tddvsss
---
The Popdosemagazine is ad-free and 100% supported by our readers. If you'd like to help us produce more content and promote more great new music, please consider donating to our Patreon page, which also allows you to receive sweet perks like free albums and The Popdosemagazine merch.