Track Premiere: Ok Cowgirl – "Her Eyes"
Posted: by The Editor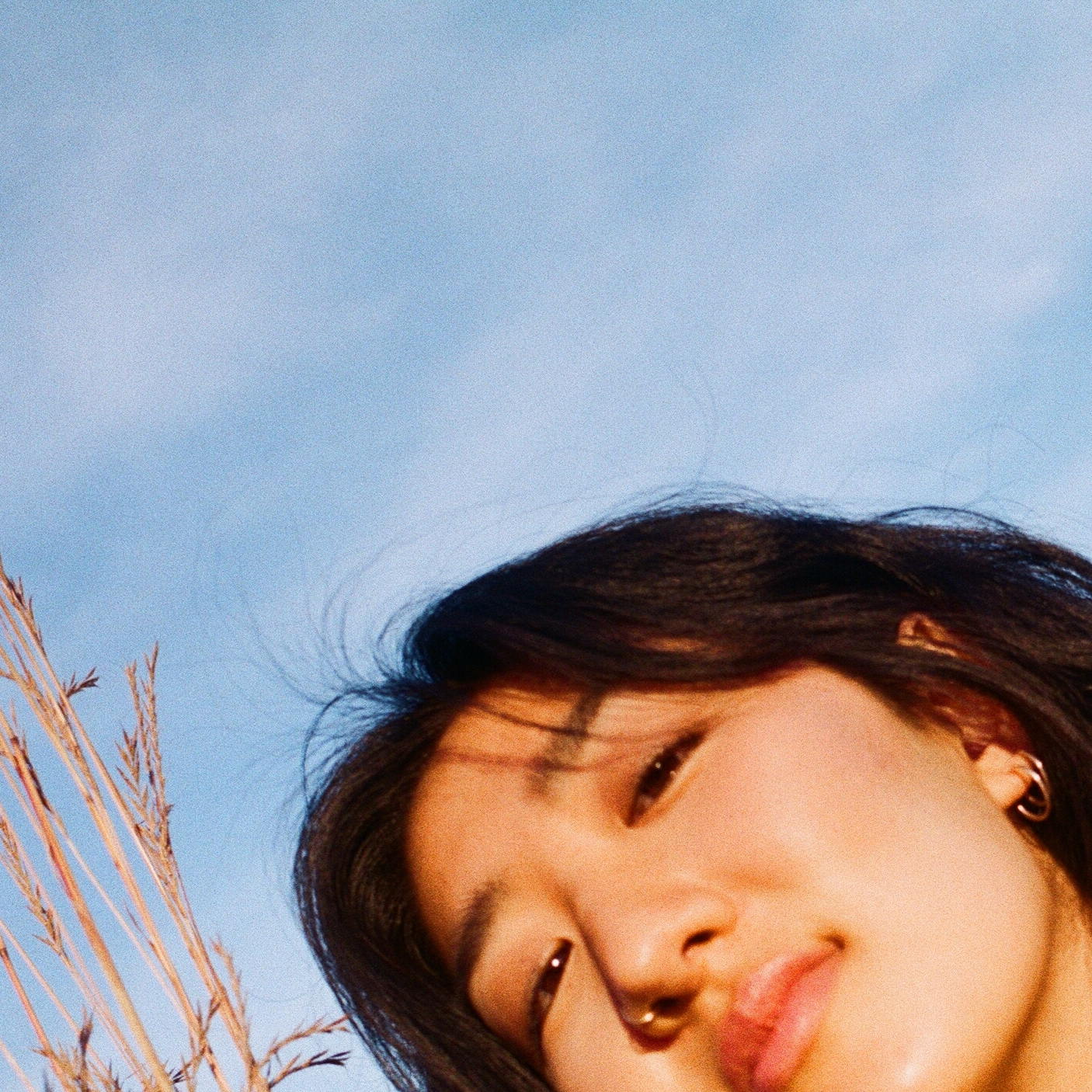 Brooklyn-based indie rock band Ok Cowgirl shares "Her Eyes," a constellation of emotions captured in a queer anthem. "Her Eyes" is the second single off their debut EP, Not My First Rodeo. Fronted by multi-instrumentalist and songwriter Leah Lavigne, the band is supported by Matt Birkenholz on drums, Jase Hottenroth on bass, and Jake Sabinsky on guitar. Last night, they played a release show at Trans Pecos with other queer artists Dumbgirl, Tenderheart Bitches, and DJ nonbinary to benefit the Black Trans Travel Fund, a grassroots organization "providing Black Transgender Women with financial and material resources needed to remove barriers to self-determining and accessing safer travel options," as noted on their website.
Sprawled over 5-minutes suspended in a dream-like trance, "Her Eyes" unbraids a journey from questioning your feelings to declaring them. Eventually, those questions are overcome by a wholehearted chorus where Lavigne finally reveals how she's truly feeling. The song ends with an outro rooted in small victory — self-doubt proposed earlier in the song washes away, replaced with a tint of sparkling confidence; now there's intent to kiss this secret crush.
"If you ever wondered what the euphoria of having a crush would sound like in the language of indie rock, the self-identified dream rock group has figured it out," as noted in their band biography.
You can listen to "Her Eyes" here.
Not My First Rodeo is out December 8th. Tracklisting below:
01. Unlost
02. Her Eyes
03. Across the Room
04. Deer in the Headlights
05. Roadtrip (Till the End of Time)
Jane Lai | @soldtogod3000
---
The Popdosemagazine is ad-free and 100% supported by our readers. If you'd like to help us produce more content and promote more great new music, please consider donating to our Patreon page, which also allows you to receive sweet perks like free albums and The Popdosemagazine merch.