The Popdosemagazine's Most Anticipated Albums of 2022
Posted: by The Editor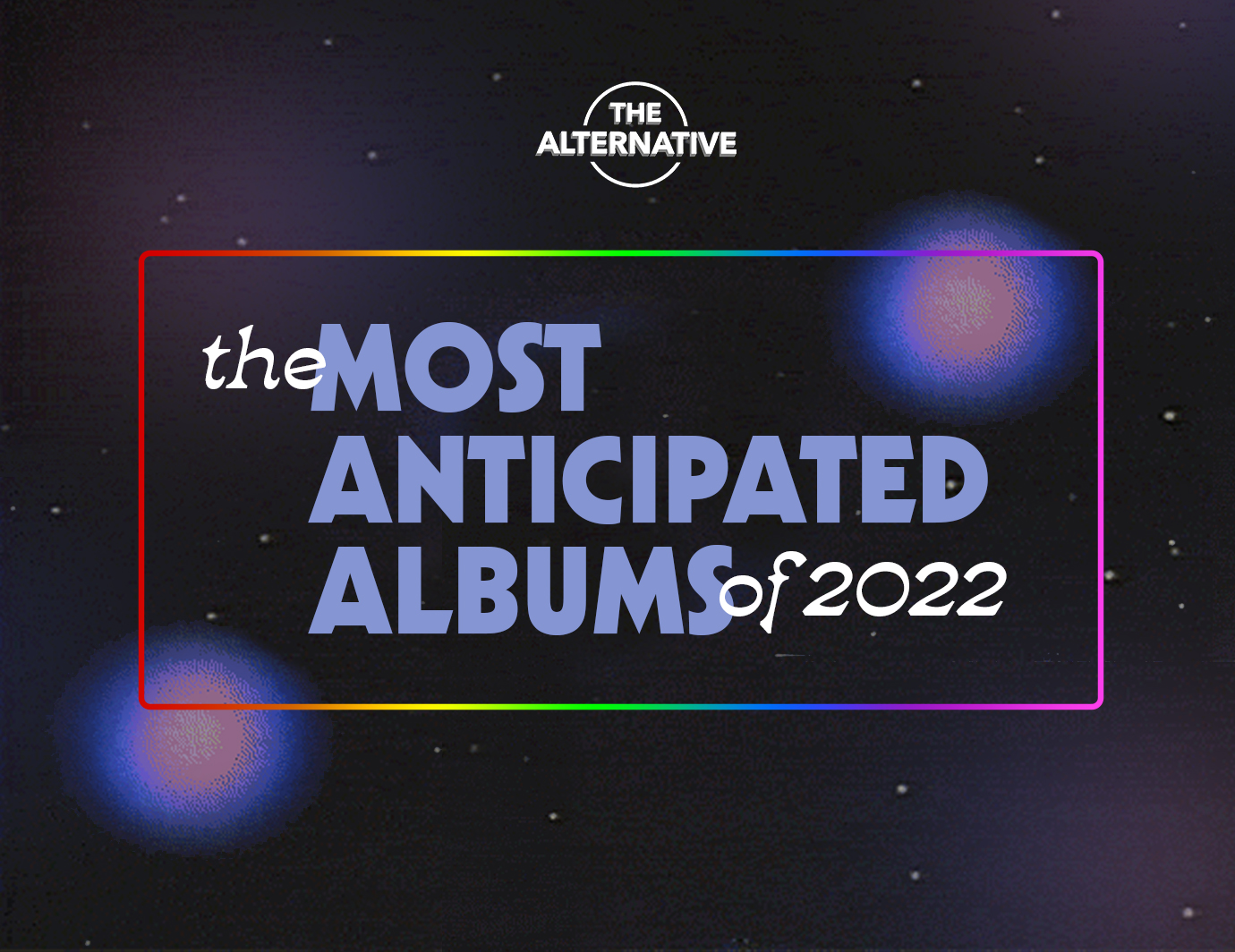 New Year, New Tunes, right? The beginning of a new year means that there are countless possibilites for what can be coming down the pike and one of our favorite things to do at The Popdosemagazine is to speculate about what we'll be getting as the year unfolds. Our staff put together a list of our most anticipated albums of 2022!
Take a look and start to get hyped for all of these sick albums we have coming this year. If you like our picks, support us on our Patreon page, so we can continue promoting music all year and into the future.
---
Arlen Gun Club
Arlen Gun Club's single "Clueless" was one of my favorite pop punk tracks from last year, and if it's any indication, their upcoming debut full-length should be an absolute rocker. The band already had a pair of solid EPs under their belt, but the infectious chorus and extended guitar solos on "Clueless" suggest that they are about to take things up a notch on their yet-to-be-announced debut. —Aaron Eisenreich
---
Carpool
Full of nasty riffs and raw, emotive vocals, Carpool's Erotic Nightmare Summer was one of our favorite records at The Alt in 2020. Almost two years after its release, it hasn't lost any of its charm or immediacy, so the fact that Carpool has been teasing a new EP is great news for anyone into genuine and heartfelt emo songs that never forget that music should—maybe first and foremost—be fun. —Aaron Eisenreich
---
String Machine
String Machine has already been making waves with "Touring in January" and "Gales of Worry," the first two tracks off of February's Hallelujah Hell Yeah. Based on those two stompers, the record is more than aptly named—both feature a glorious mix of strings, horns, and keys over folky tunes that beg to be sung along to. While "indie" and "folk" might be the best qualifiers for their music, they don't really capture the unique sound of String Machine, and fans of all sorts of genres should find something intriguing in Hallelujah Hell Yeah. —Aaron Eisenreich
---
Inclination
Inclination loves straight edge music and wants everyone to know it. It's more than just a phase for vocalist Tyler Short, screaming "No escape, no exit, this will see me to my last breath" on the song "No Exit." And since their debut in 2017, Inclination has asserted itself as a favorite in hardcore circles thanks to a couple of great EPs. But the true test has yet to come. Plenty of bands can write a great EP, but the greats create records. Hopefully, Inclination can do that this year and become one of the greats in the hardcore scene. —Hugo Reyes
---
Caracara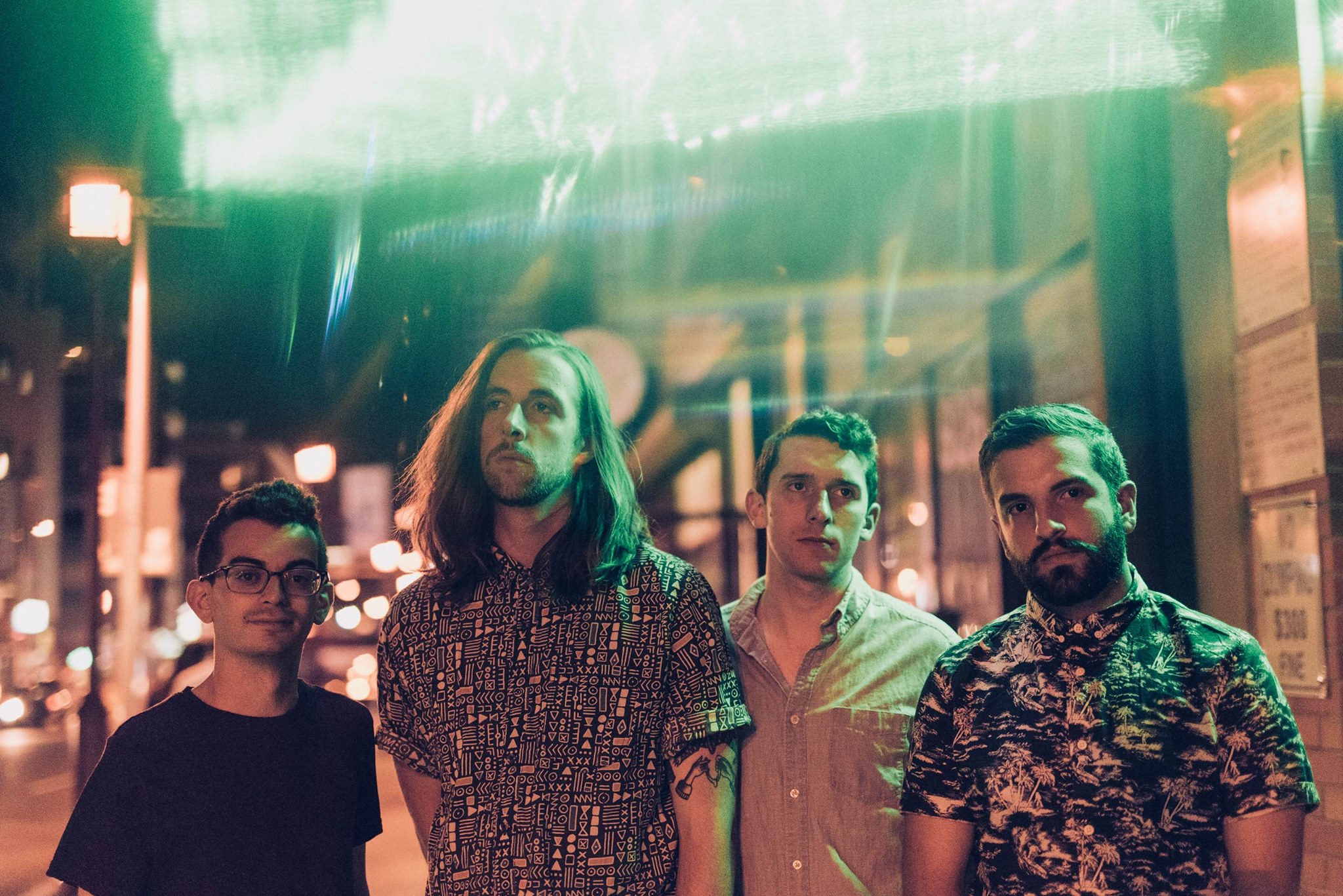 There's no telling what Caracara's long-awaited second LP will sound like. That's one of the Philly four-piece's biggest strengths: their debut was a grab bag of styles ranging from booming post-rock to indie folk to jazz, and all of it was executed marvelously. Since Summer Megalith back in 2017, they've released a handful of songs, three on 2019's Better EP and a standalone single later that year, and "Hyacinth" back in November. That song, the lead single off their upcoming record, is one of the band's most driving tracks to date while retaining the airiness and spaciousness that's been perhaps the hallmark of their sound. If it's any indication, LP 2 will be worth the half-decade wait, launching them to the same heights as like-minded post-emo legends like Foxing and The World Is a Beautiful Place and I Am No Longer Afraid to Die. —Zac Djamoos
---
The Callous Daoboys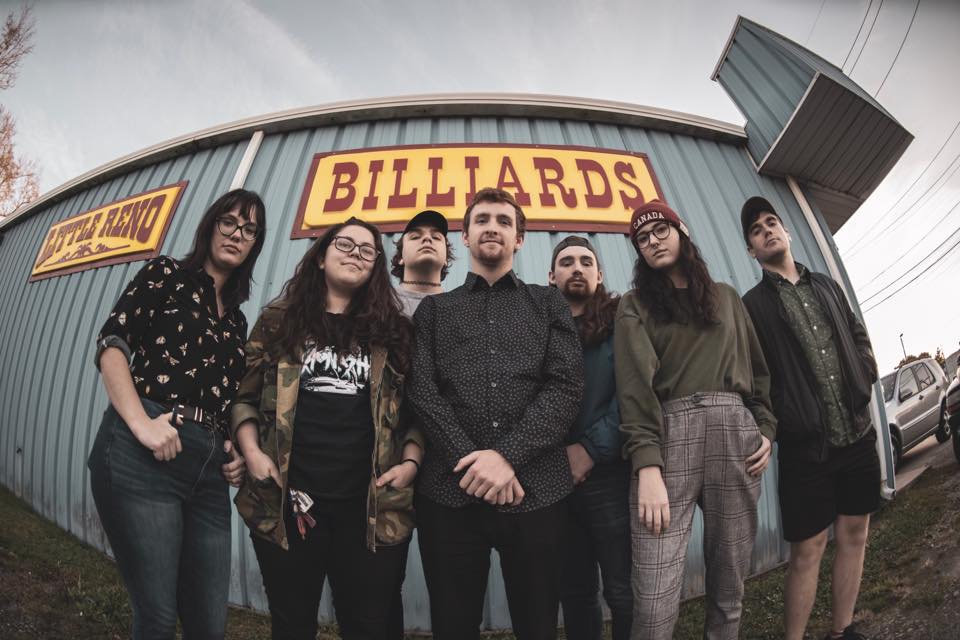 The Callous Daoboys is the freshest name in metalcore. Sure, there are traces of Botch, Every Time I Die, and Dillinger Escape Plan in their chaotic, math-inflected metal, but there's an air of theatricality to the seven-piece that their influences never quite reach. The songs on the band's latest LP, Die on Mars, are stuffed with violins, saxophones, and synths and feature bluesy breakdowns, spoken-word interludes, old-timey sermons, radio announcer intermissions, and jarring time changes. It's an album only the Daoboys could write, and it's set the bar almost impossibly high for a follow-up, but if anyone's up to the task, it's the inimitable Callous Daoboys. —Zac Djamoos
---
Greet Death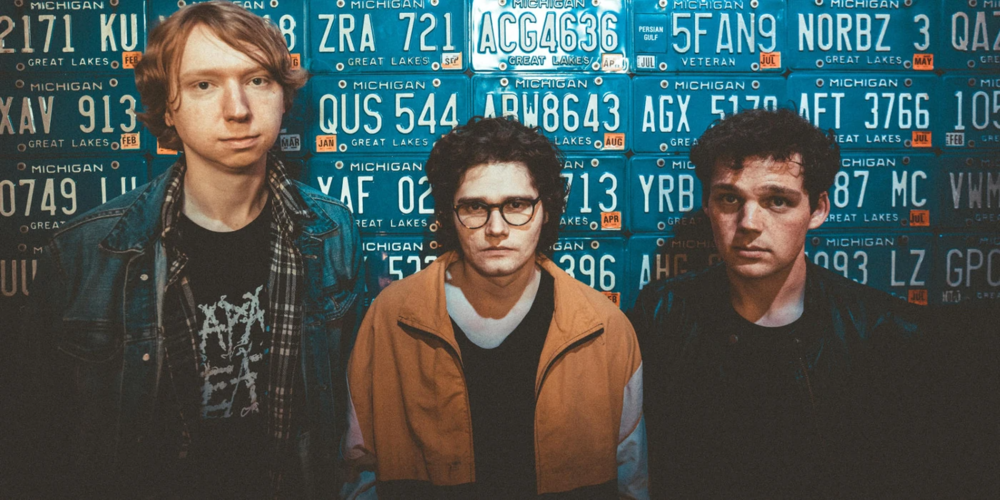 The massive leap Greet Death made from their debut to New Hell is unbelievably impressive, perfecting their depressing, doomy slowcore-cum-shoegaze. Their latest singles, "Your Love Is Alcohol" and the amazingly (and characteristically) titled "I Hate Everything," pivot away from that style and embrace instead an alt-country twang. Impressively, though, there's no dip in quality in the jump between styles. The band's suggested that the pair will appear on an upcoming release, and there's no reason to doubt that Greet Death is capable of yet another level up. —Zac Djamoos
---
Mitski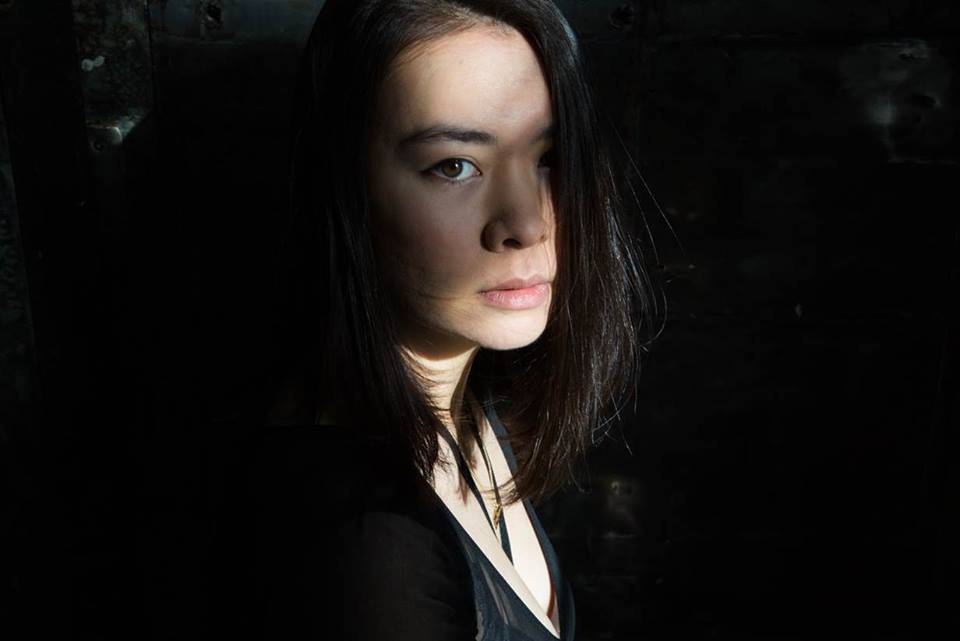 2018's Be The Cowboy was the last time we've gotten a full-length Mitski project. Ever since she announced plans for a February 2022 drop with new record Laurel Hell, though, everyone has been buzzing about new Mitski material to jumpstart the year. She's also dropped a few singles ahead of the release with the brutal "Working for the Knife" and infectious, synth-pop tune "The Only Heartbreaker." Of course, the singles are brilliant which causes even more anticipation for the upcoming album. Can't wait for it to be Mitski's world again while we just live in it. —Hope Ankley
---
Beach House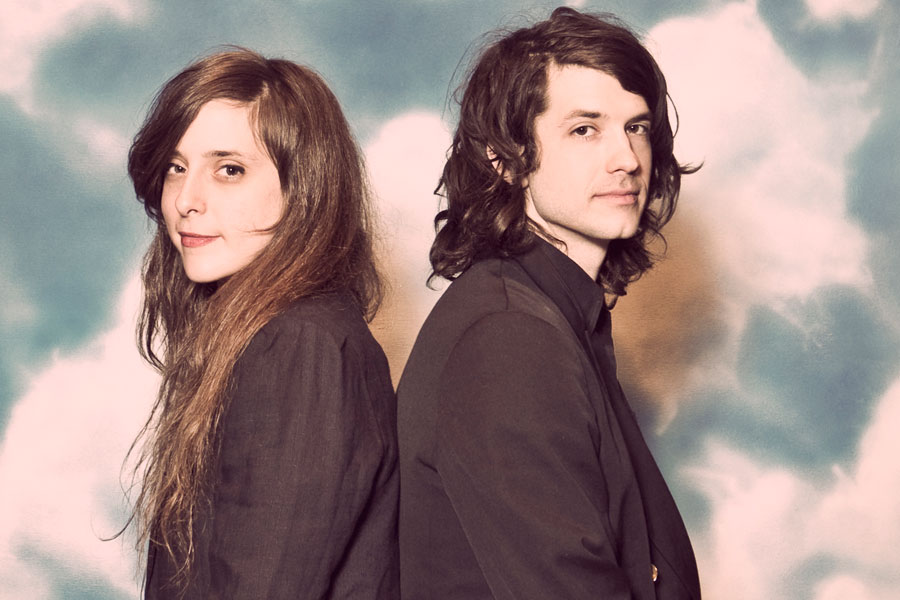 I've been impatiently awaiting Beach House's return to music since 2018's 7. So I was thrilled when the dream-pop group announced their upcoming record Once Twice Melody last November. In the announcement, they explained that it would be released in segments instead of all together. Referred to as "chapters" of the album, Beach House has been releasing four tracks every month since November 8. The next four songs will drop on January 19, and the full album arrives on February 18. What's exciting is knowing this record is the first that is entirely produced by Beach House themselves which provides a deeper touch to the record as one listens through the first two "chapters." It feels special, in a way, to release like this as it allows the listener to thoroughly savor pieces of an album first before it completely drops. I am interested in experiencing the album in its uninterrupted form come February. —Hope Ankley
---
Let's Eat Grandma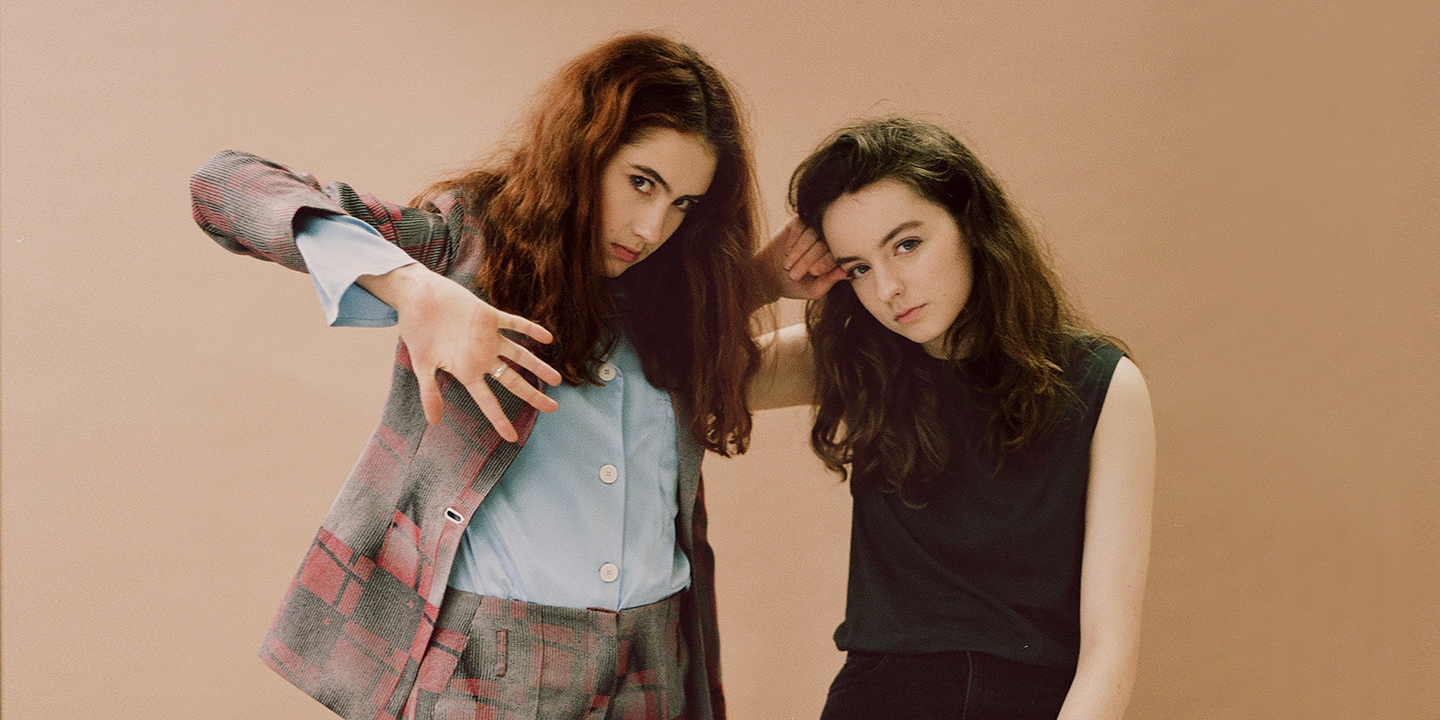 I toppled into Let's Eat Grandma's bubble-gum pop world back in 2016 with their debut record I, Gemini. I've followed their musical journey since then and am stoked to have my hands on the British duo's third album, Two Ribbons, come April 8. They've dropped a few singles ahead of its release, even ringing in 2022 with explosive synth track "Happy New Year" that celebrates friendship and all the highs and lows that come with it. If the prior singles are any indication of what's to come, I'm counting on Let's Eat Grandma to help me welcome in spring's warmer weather in a few months. —Hope Ankley
---
Bloc Party, Alpha Games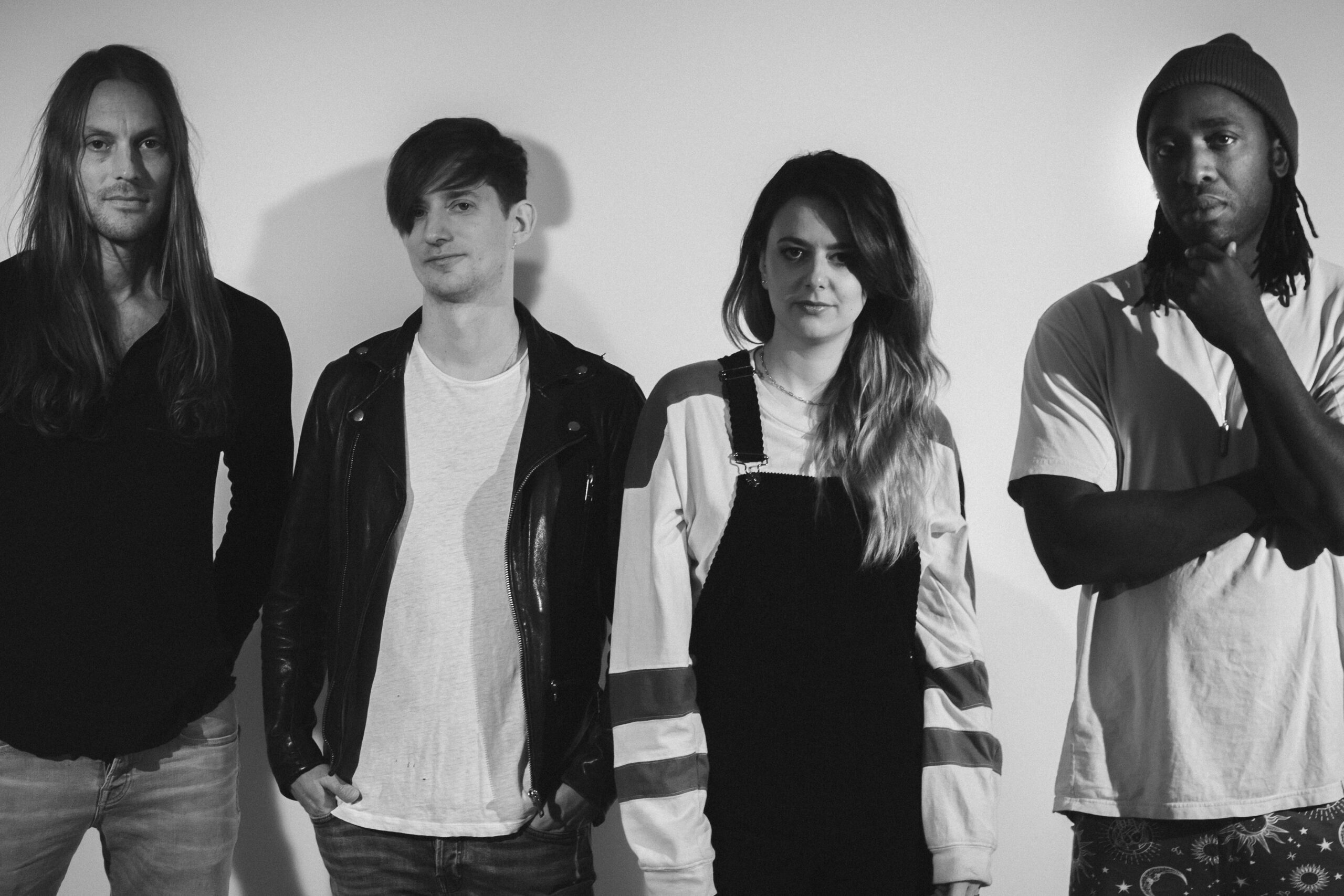 Silent Alarm (2005) is unrivaled in its position as one of the best rock albums of the 21st century, and in many ways, Bloc Party has been trying to capture lightning in a bottle again ever since. But if the first single from their forthcoming album Alpha Games, "Traps," is any indication, they haven't forgotten how to write an indie rock banger. The growly beat and incessant synth that propel the track forward are reminiscent of Silent Alarm standouts "Banquet" or "Helicopter." Produced by Nick Launay and Adam Greenspan (Nick Cave, Yeah Yeah Yeahs, IDLES), "Traps" is the most exciting thing to come from Bloc Party in years and has set expectations sky-high for their sixth studio album. —Michelle Bruton
---
Interpol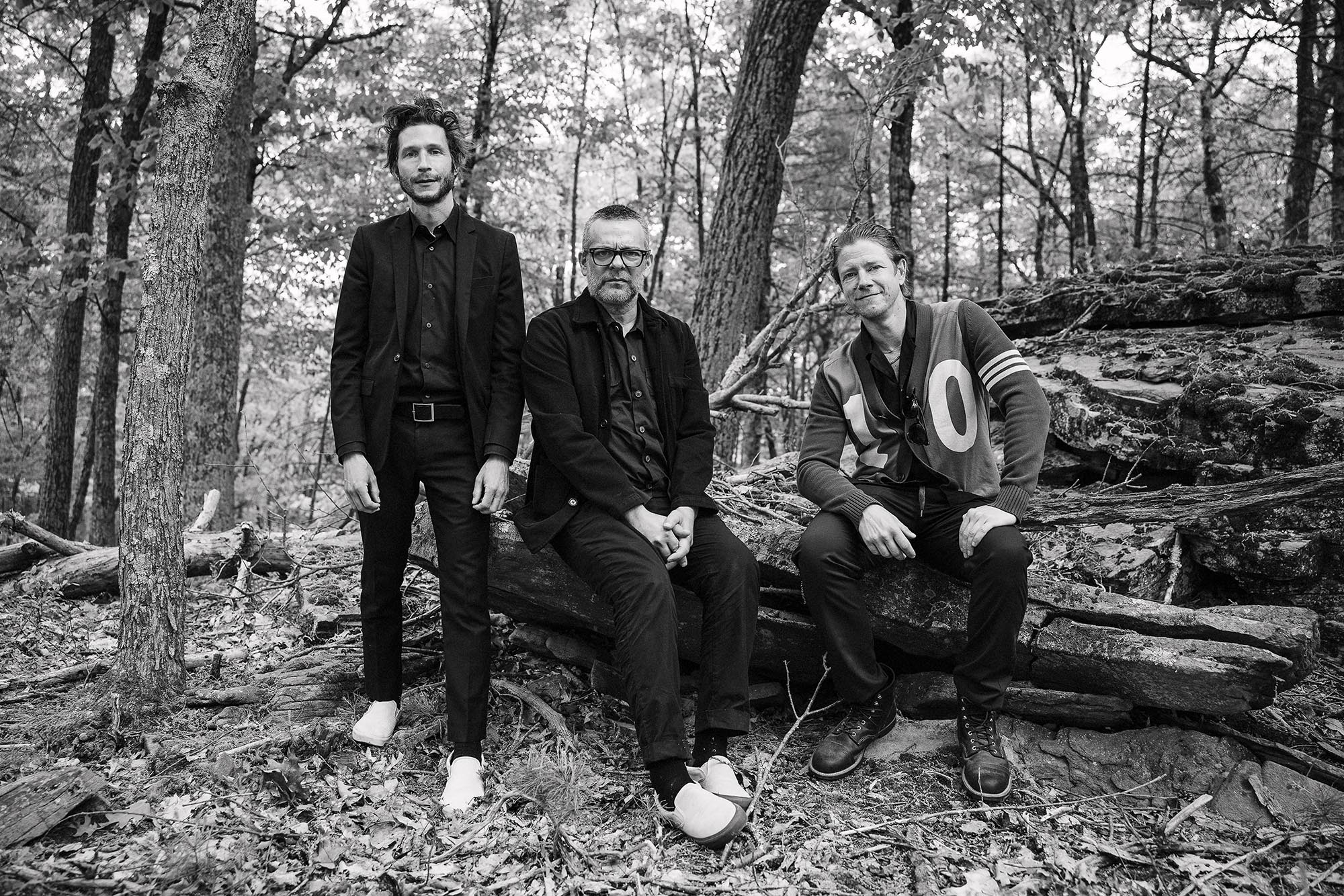 With new albums coming from Bloc Party and Interpol, you'd be forgiven for thinking it's 2002, not 2022. But there's no resting on their laurels for these kings of indie rock. Interpol's seventh album, which is at this point untitled, is a bit of a wild card, but frontman Paul Banks' recent interviews have us working Google daily for updates. "It definitely feels like us," Banks told Rolling Stone recently. "It's the heart and soul of our band—like, there's a DNA to our sound. Another part of me thinks, 'This might be super fucking different.'" "Positivity" isn't a word that might come to mind immediately to describe Interpol's catalog—the lyrics to one of their most popular songs, "Obstacle 1," quite literally read "But it's different now that I'm poor and aging / I'll never see this face again / You go stabbing yourself in the neck"—but they've earned the right to surprise us. —Michelle Bruton
---
Anxious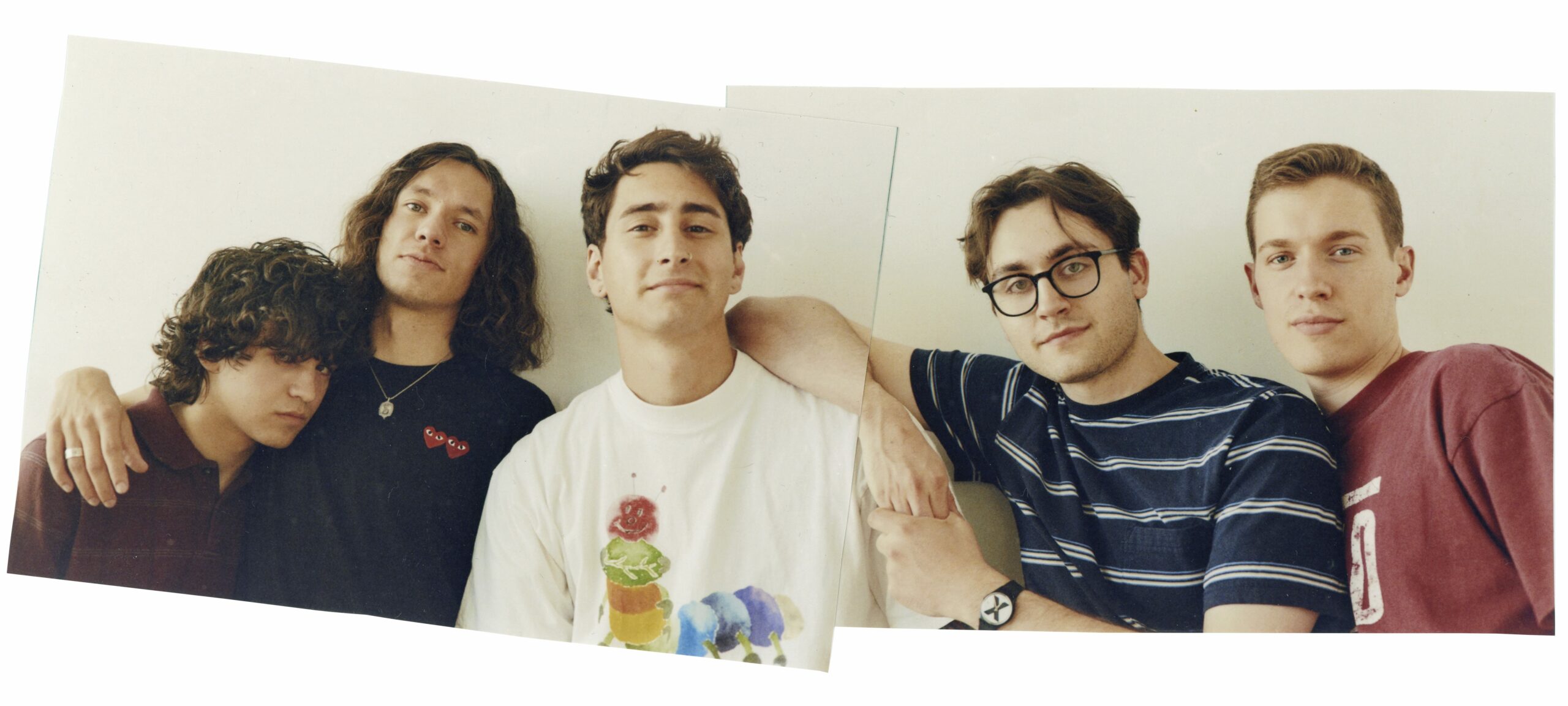 Anxious is on the verge of exploding. The five-piece are occupying the spotlight in my corner of the internet the same way Turnstile was in 2021, and for good reason. Anticipation for their debut full-length, Little Green House, has reached a fever pitch after singles "Call From You" and "Let Me" dropped, showcasing the band's big Jimmy Eat World sound run through the filter of Title Fight. Rather than attempt to mimic the waves of emo that predate them, however, Anxious has an easy confidence in their melodic, even poppy sound, while also not being afraid to lean into the influences of the hardcore scene that birthed them (vocalist Grady Allen also plays guitar in One Step Closer). Plus, this album comes out on my birthday, so, happy birthday to me! —Michelle Bruton
---
Destroyer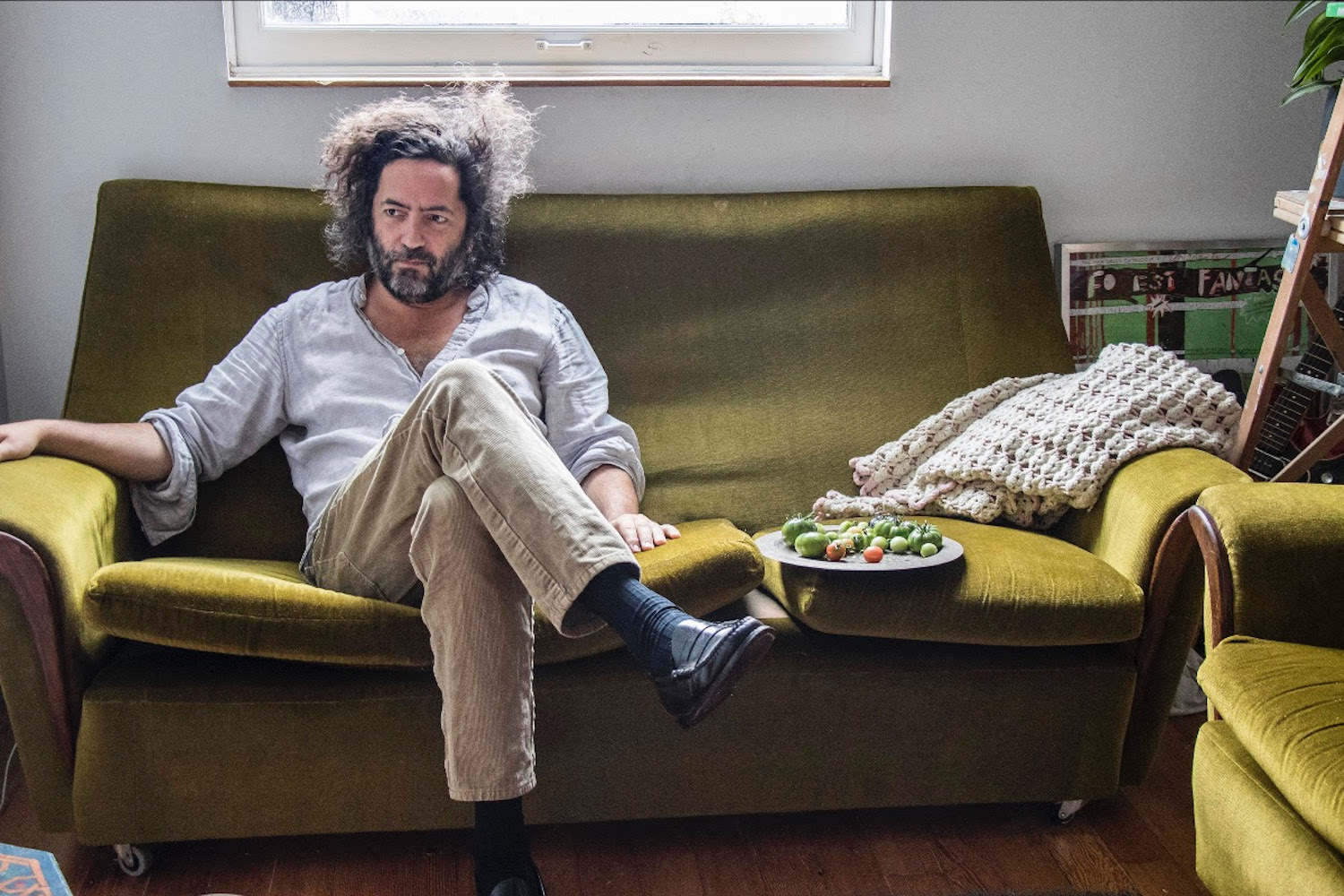 2022 is, perhaps predictably but still upsettingly, terrible so far, but the surprise revelation of a new Destroyer album helps soften the (nonstop) blow considerably. After dropping lead single "Tintoretto, It's for You," in mid-January, Dan Bejar announced forthcoming album LABYRINTHITIS, due out March 25 and produced by bandmate John Collins. Many artists are credited for consistent reinvention when in truth they're existing solely inside the middle section of a Venn diagram between two similar genres. Destroyer, on the other hand, has been an electronic act, a folk act, an electronic folk act, a pop act, all with a healthy dose of horns throughout. It's all anchored by Bejar's matter-of-fact lyricism and melancholic vocal style. "Tintoretto," however, is very obviously a product of its time (the 2020s), delving into new, raw, almost post-punk waters. If there's a mid-2000s indie/synth rock revival afoot, as evidenced by Bloc Party and Interpol's new records, Bejar's newest single occupies that same headspace. (With horns!) It is, frankly, awesome. —Michelle Bruton
---
Vein.fm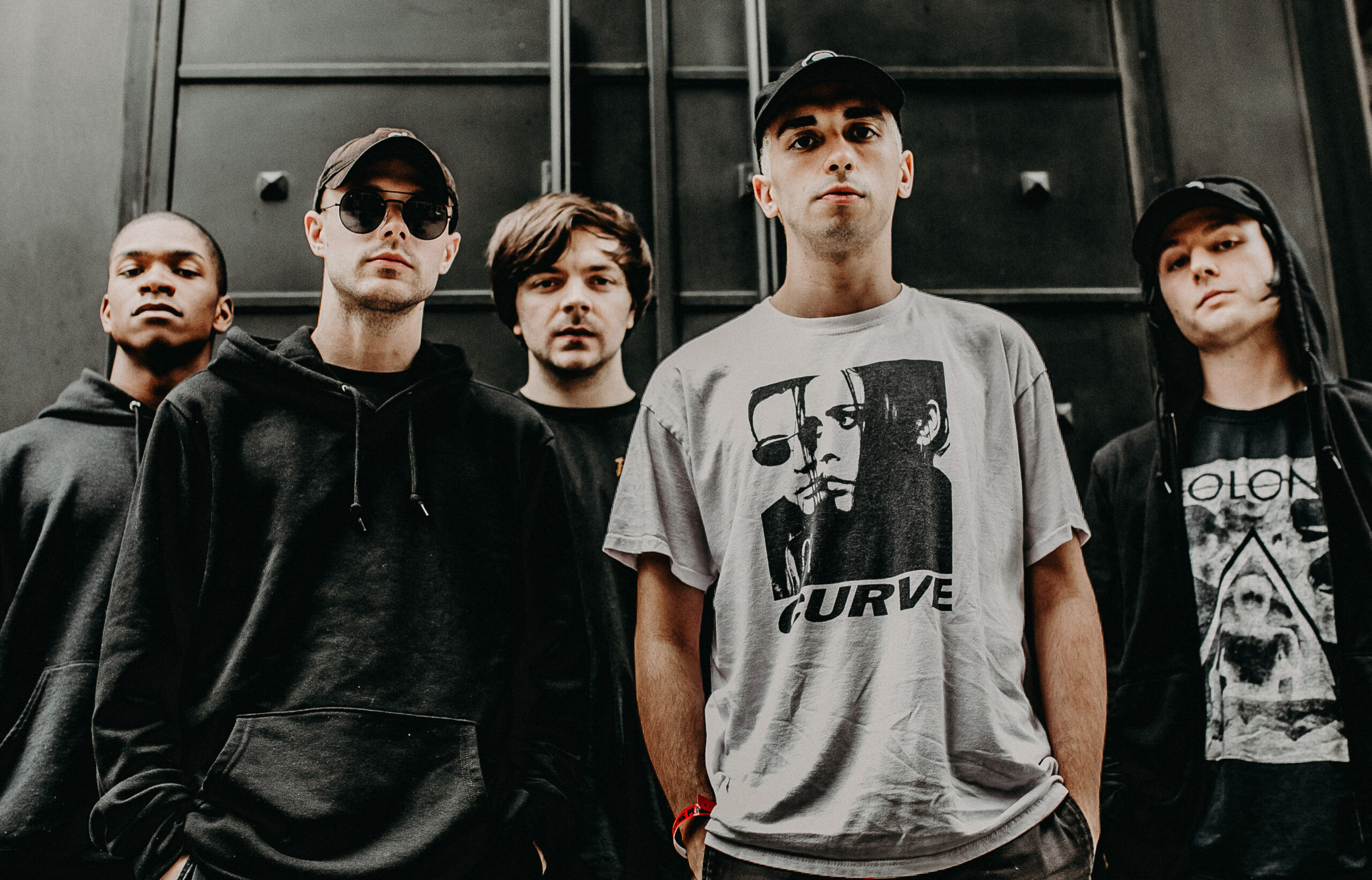 Vein's debut LP Errorzone was an ear-bleeder. The combination of screaming vocals, abrasive guitars, and heavy bass and drums made this record a fast-paced hardcore rollercoaster. For a while, Vein was letting this album sit with the masses, releasing a remix of Errorzone in 2020 titled Old Data In A New Machine Pt. 1 and changing their name to Vein.fm. Now they've released a single titled "The Killing Womb" which is even more abrasive and violent in their songwriting. It's exciting to see such a heavy-hitting band push their sound further and further into this dark realm while still keeping true to themselves. The band has announced a new LP titled this world is going to ruin you out March 4th. They are also going on tour with post-hardcore band Touché Amoré this spring. Cannot wait to see how this world is going to ruin you will rattle the sound Vein.fm has already created. —Sarah Knoll
---
Drug Church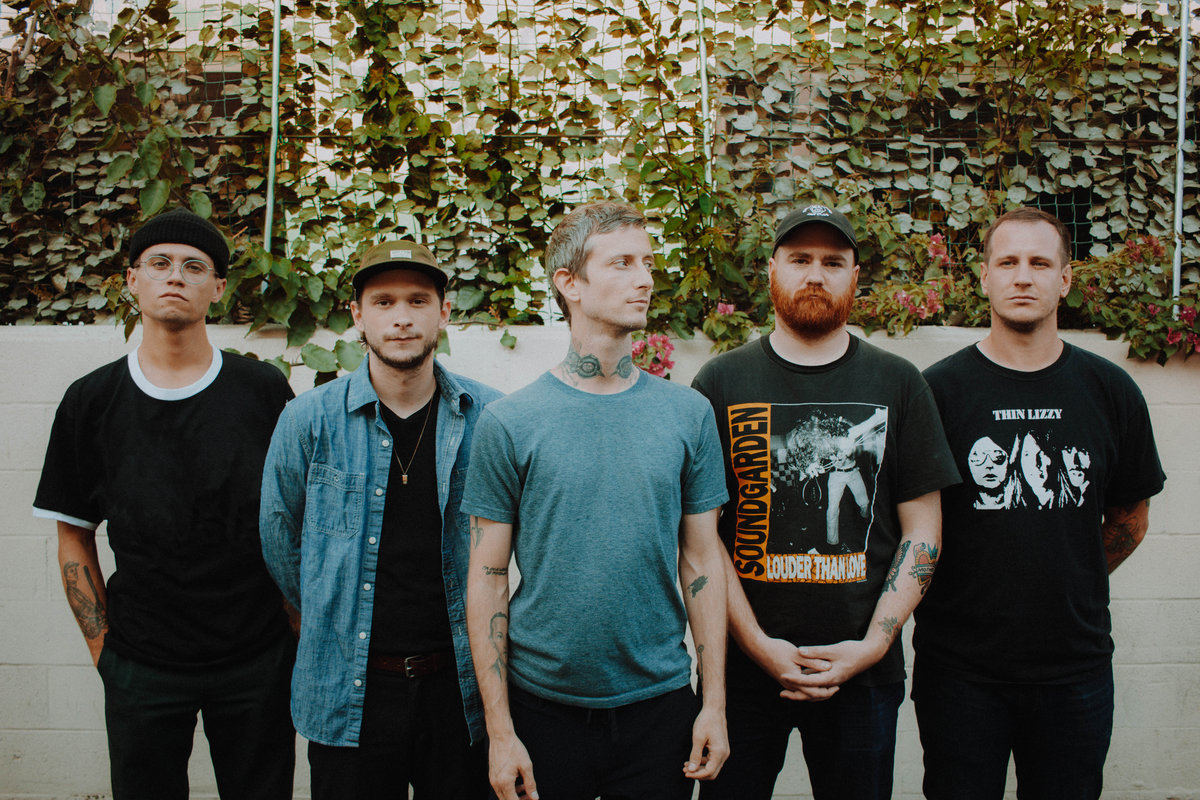 Just from the few singles Drug Church have dropped over the last few months, there is deserving hype for their new LP. Gritty, visceral, and hefty, Drug Church's sound has always been influenced by the sounds of grunge and hardcore combined. Coming off of their last LP in 2018, Cheer, there are high expectations for Drug Church to deliver on Hygiene. The band's songwriting is usually guitar forward and has a good range of tones throughout their tracks with the vocals cutting through like a knife. Hygiene is sure to be an exciting addition to the Drug Church discography. —Sarah Knoll
---
American Pleasure Club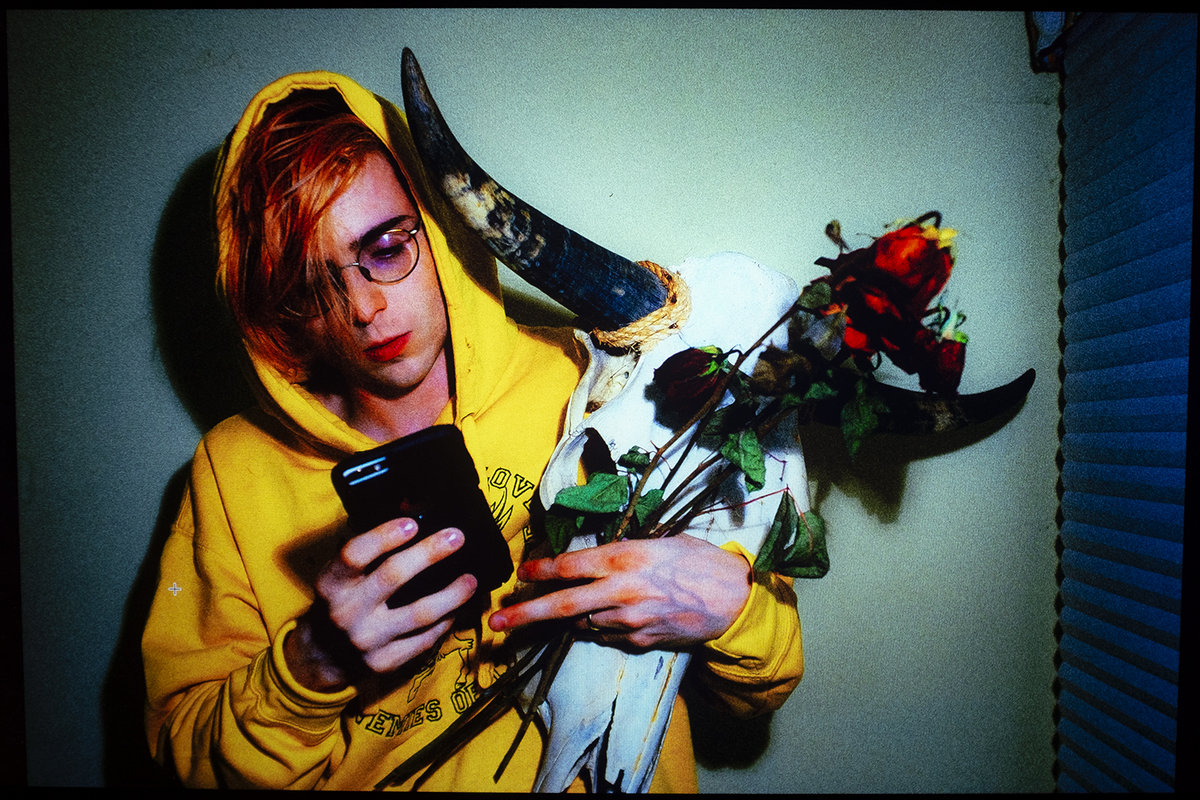 Formerly known as teen suicide, the project lead by Sam Ray has an impressive discography. Known for their lo-fi sound and haunting lyricism, the project has released some amazing LPs over the years. Although there has been no formal announcement for new music, I am hoping that Sam Ray revisits American Pleasure Club and returns to guitar music coming off of his other project, Ricky Eats Acid. The sounds of American Pleasure Club's tracks have stuck with me ever since I laid my ears on them. Sam has a distinct way of evoking a sense of comfort and familiarity with a dark and depressing twist. In the times that we're in, I'm hoping to see Sam translate that into their music. —Sarah Knoll
---
Animal Collective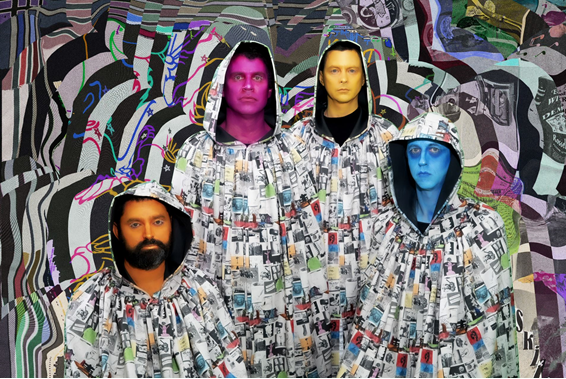 One of the first bands I became obsessed with during the height of my blank-cd-hoarding days was Animal Collective. I would scour the online forums and music blogs late into the night, and the way that the band could be weird and experimental while still having stick-in-your-head songs turned me into the person that made all their friends listen to Merriweather Post Pavilion. Let me tell you, I got banned from the aux cord a few times. I missed Animal Collective, so when the singles dropped I rushed back to the forums and blogs (and mostly Twitter) to listen and obsess again. Both singles have melodies that I can see getting stuck in my head, and wrapped around them is the sparkly, sticky sweet weirdness that I love about them. I am hopeful that the rest of the album is even weirder. —Jami Fowler
---
Wet Leg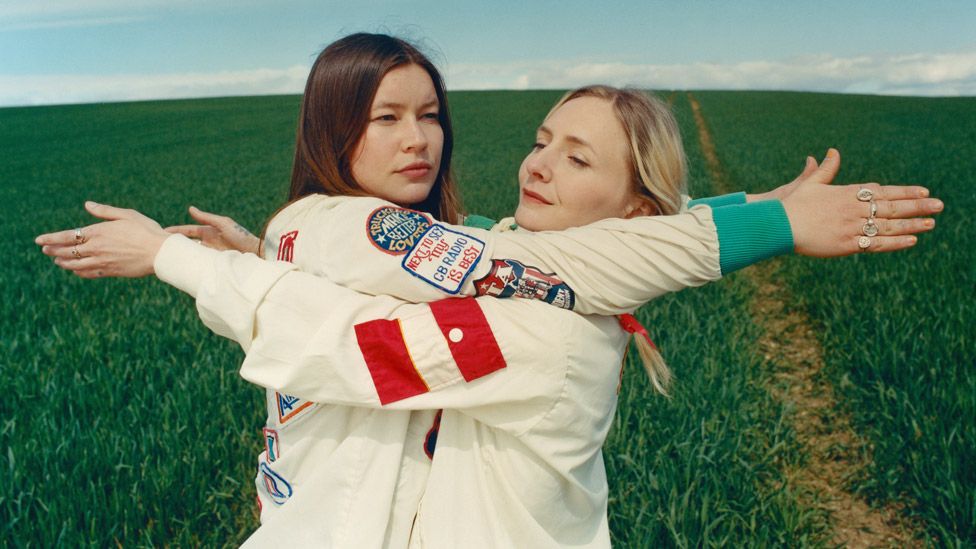 I don't want to get too hyperbolic, but having seen one of British buzz-band Wet Leg's first-ever performances stateside, I think their upcoming self-titled album is going to be one of the best albums of 2022, full stop. Wet Leg broke through last year with the completely irresistible bop "Chaise Longue" and honestly if that was the only song they ever released, that'd still be a win, but their show at Baby's All Right in Brooklyn was jammed with cheeky, rowdy tunes that all sounded like hits to me. Somehow NYC '00s rock revival vibes are back, they are emanating from the Isle of Wight, and I can't wait to hear more when the album drops on April 8th. —Molly Mary O'Brien
---
Oceanator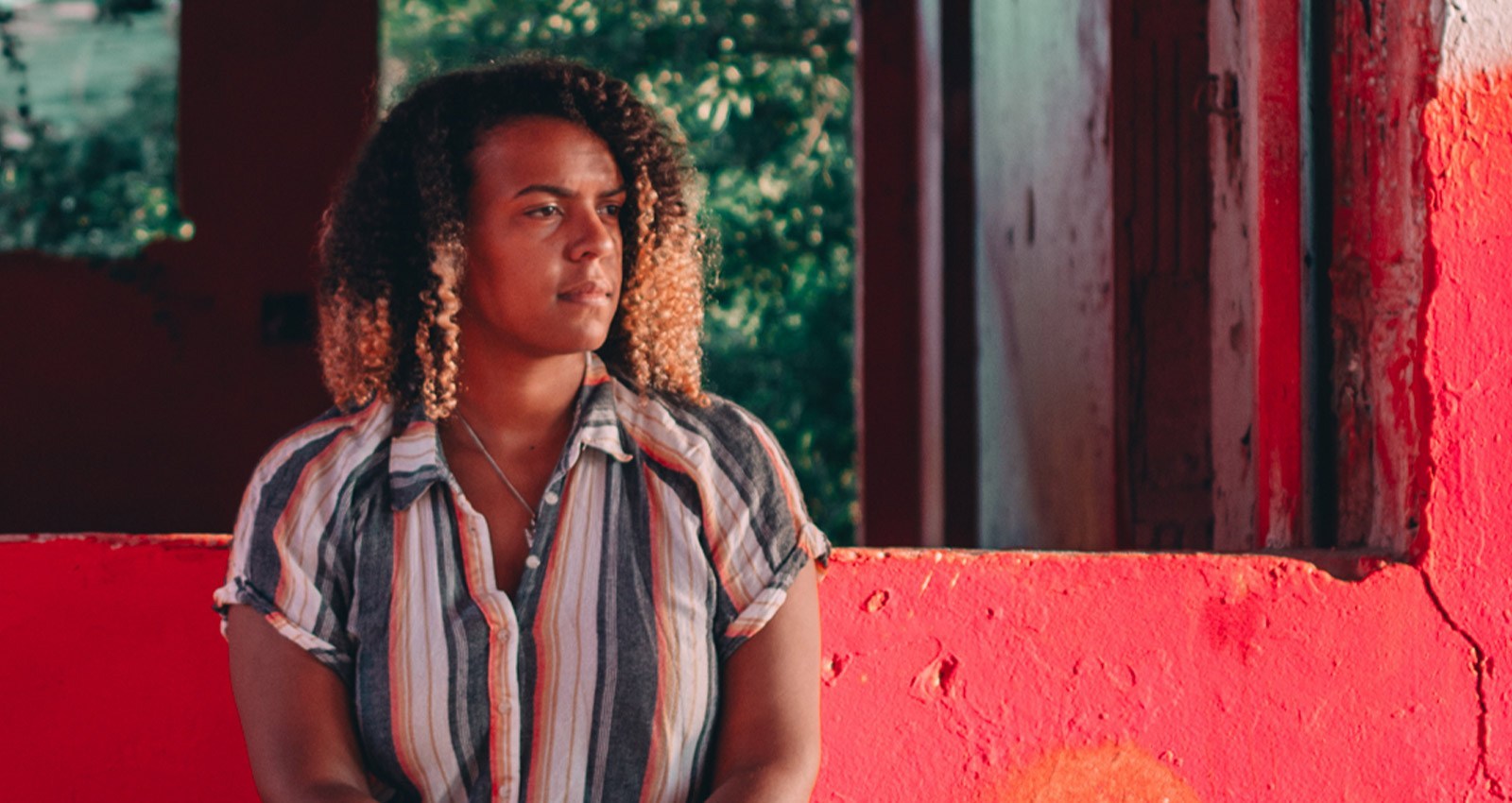 When I interviewed Oceanator's Elise Okusami for The Alt's video series The Details about her killer album Things I Never Said (with conversation topics ranging from "platonic love songs" to barbershop quartets) she was already in the studio working on her next project. She also spent the fall on tour with Jeff Rosenstock playing some presumably raucous rooms; add that to a slate of livestreamed shows and contributions to covers compilations and you could say that Oceanator's 2021 was…extremely busy! And if the content of TINS is any indication, we can anticipate a new disc of Big Guitar Riffs, sing-along choruses, and sneakily devastating lyrics from one of the hardest-working musicians in indie rock. —Molly Mary O'Brien
---
Built to Spill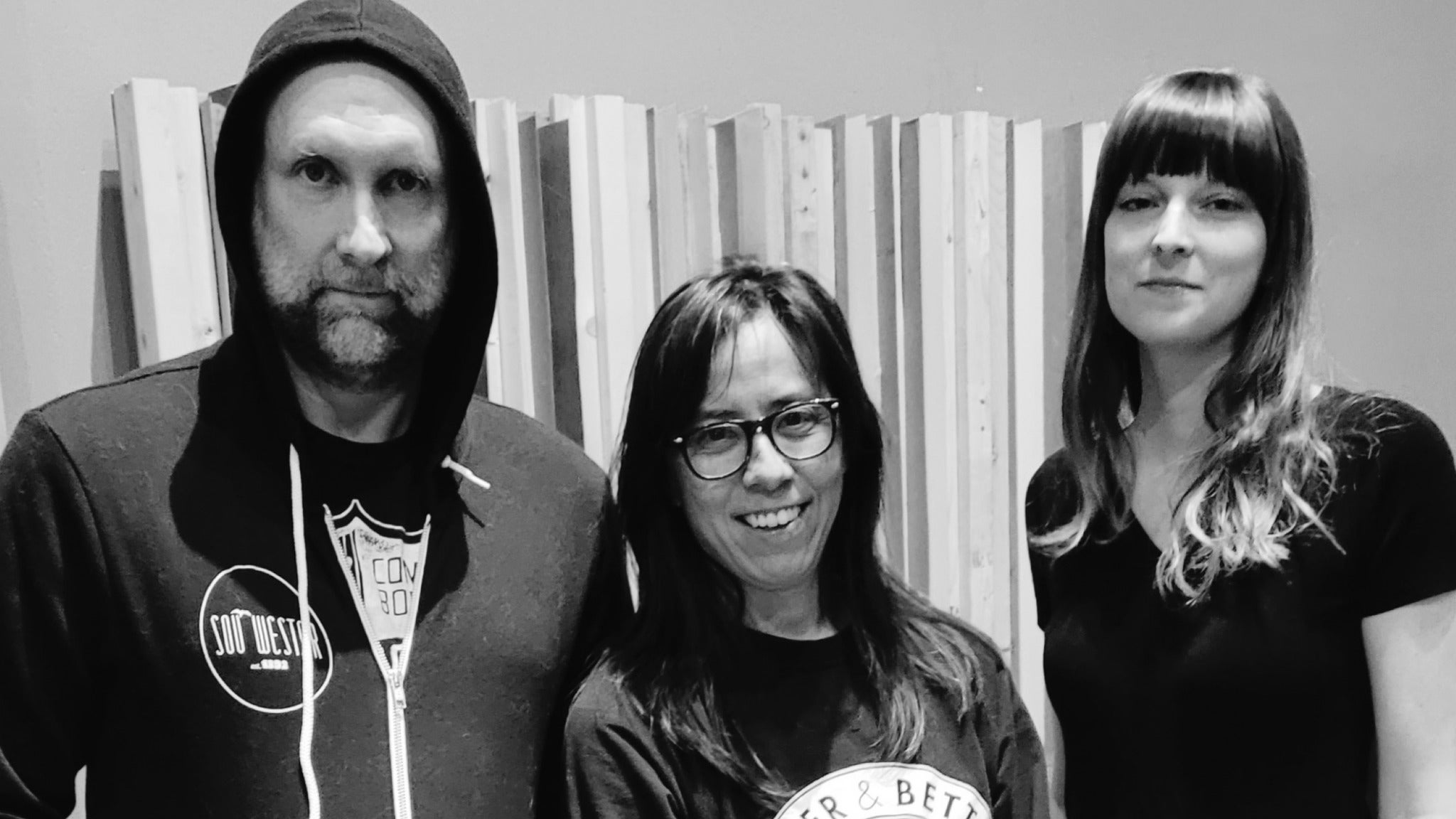 After two decades with Warner, Built to Spill's major label days finally came to a close last year when the band announced that they had signed with storied indie label Sub Pop. It seems like a natural fit—the band's influence over the style and shape of indie music in the '90s is immeasurable, their run from 1994's There's Nothing Wrong With Love to 1997's Perfect From Now On to their 1999 magnum opus Keep It Like a Secret charting an influential map from condensed pop tunes to sprawling philosophical rock to a big, indelible mix of the two. It's been seven years since the band released a record, 2015's quite good Untethered Moon, so it's about time we hear from them again. —Jordan Walsh
---
Pedro the Lion
Pedro the Lion came back on the scene in 2019 with the excellent Phoenix, a sharp and deeply felt examination of Dave Bazan's childhood in Arizona. It had been 15 years since Bazan had released a record under the Pedro the Lion name, but Phoenix felt like an amazingly natural return to the project, his recollection as heavy-hearted and empathetic as ever. Phoenix was to be the first of five records centered around the places that Bazan lived as an adolescent, so it's looking like there's much more to come from the revived project. —Jordan Walsh
---
Shamir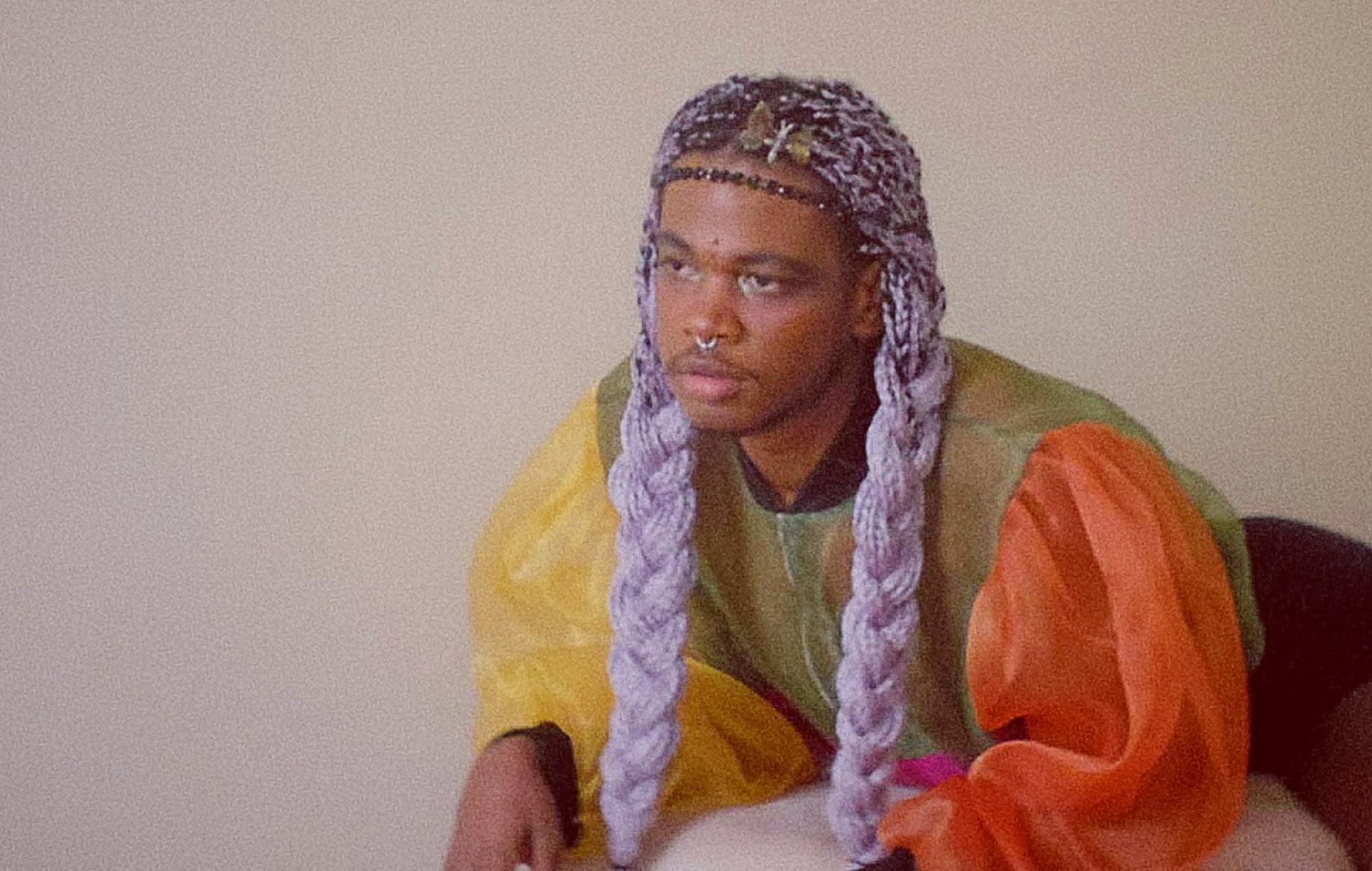 Shamir is one of the most inventive and interesting pop songwriters working right now, and thankfully one of the most prolific as well. The last album from the Philly artist, 2020's Shamir, had him returning to some of the more straightforward modes that he made his name on in the mid 2010s, shaken up with a bit of the complexity and edge that he cultivated over several more experimental releases since his 2015 debut Ratchet. It worked incredibly well, and his upcoming LP Heterosexuality (out Feb. 11) continues to find ways to successfully meld Shamir's interest in industrial and distortion with his sharp ear for hooks. —Jordan Walsh
---
Bartees Strange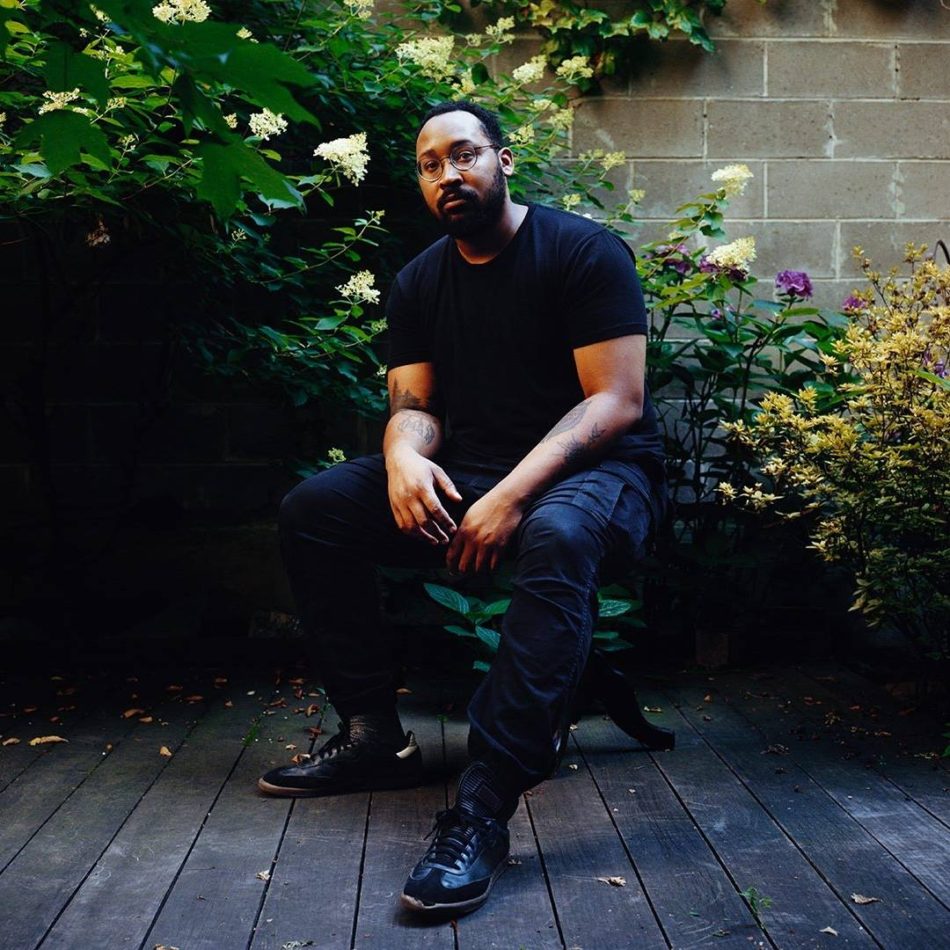 It shouldn't be a surprise to see Bartees Strange on our most anticipated list this year. After all, Strange topped our best-of list in 2020 with the astounding Live Forever, one of the most invigorating and exciting indie rock debuts in years. Strange had a busy year in 2021 too, collaborating on a number of remixes and putting out the energetic and aerodynamic single "Weights," immediately one of the best songs in his small but already formidable catalog. We've gotten a number of hints over the last two years that Bartees has been back in the studio working on the follow-up to Live Forever, so here's to hoping that Strange continues his hot streak in 2022. —Jordan Walsh
---
Great Grandpa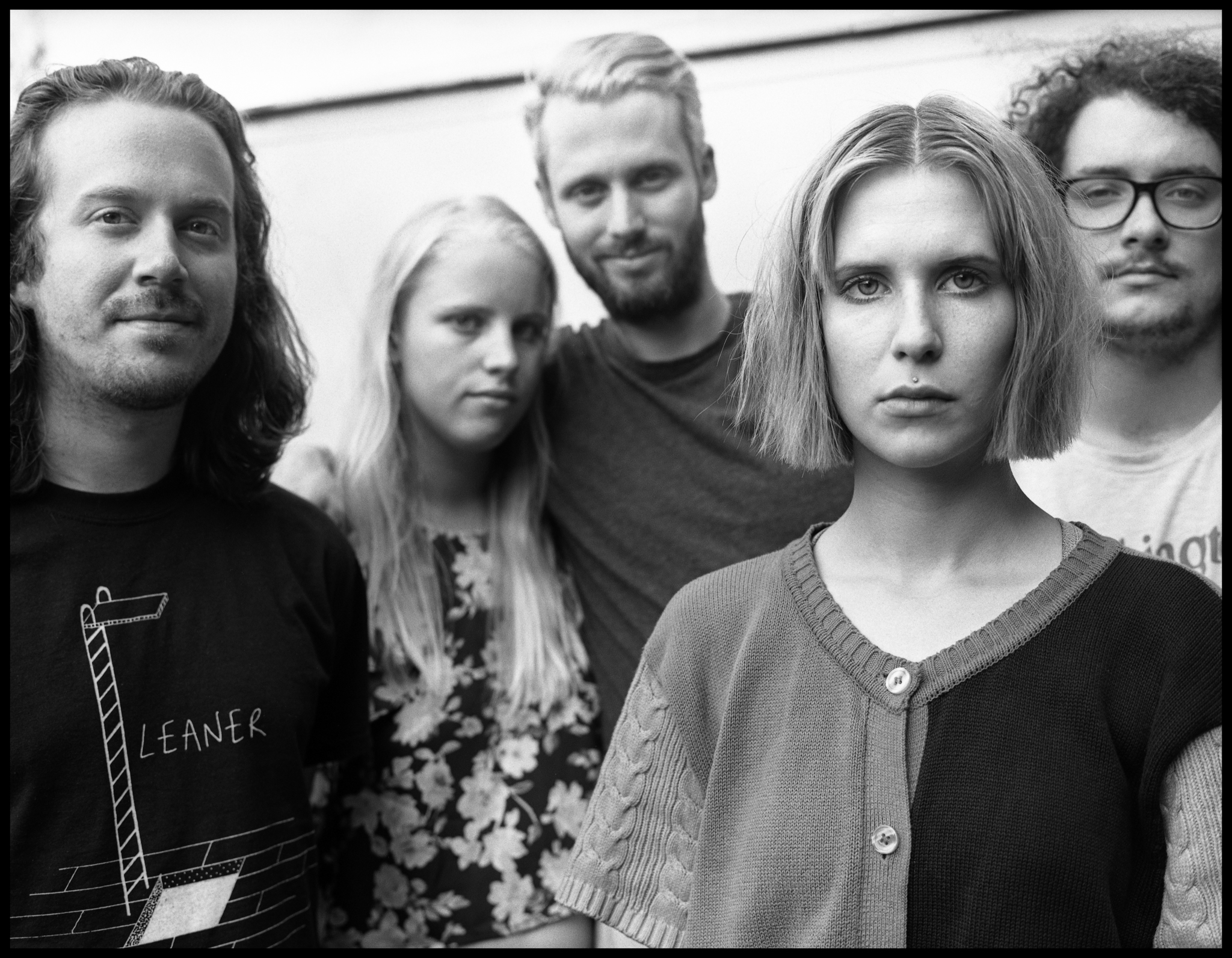 Will Great Grandpa release a new album in 2022? I don't know. The members of the exciting lowkey veteran indie rock band have been very active releasing projects under other names, but it seems they have also been putting together songs for a new record. Who knows with Covid anyway. The point is, the new Great Grandpa album (if it exists) is going to be an instant AOTY contender if it continues the growth shown from their EP Can Opener (2015) to their debut Plastic Cough (2017) into their best album yet, Four of Arrows (2019). If they have continued to work on their craft like I think that they have, this new album might be really, really, good, and maybe we will even get another song about zombies, anything is possible. —Henderson Cole
---
Cloakroom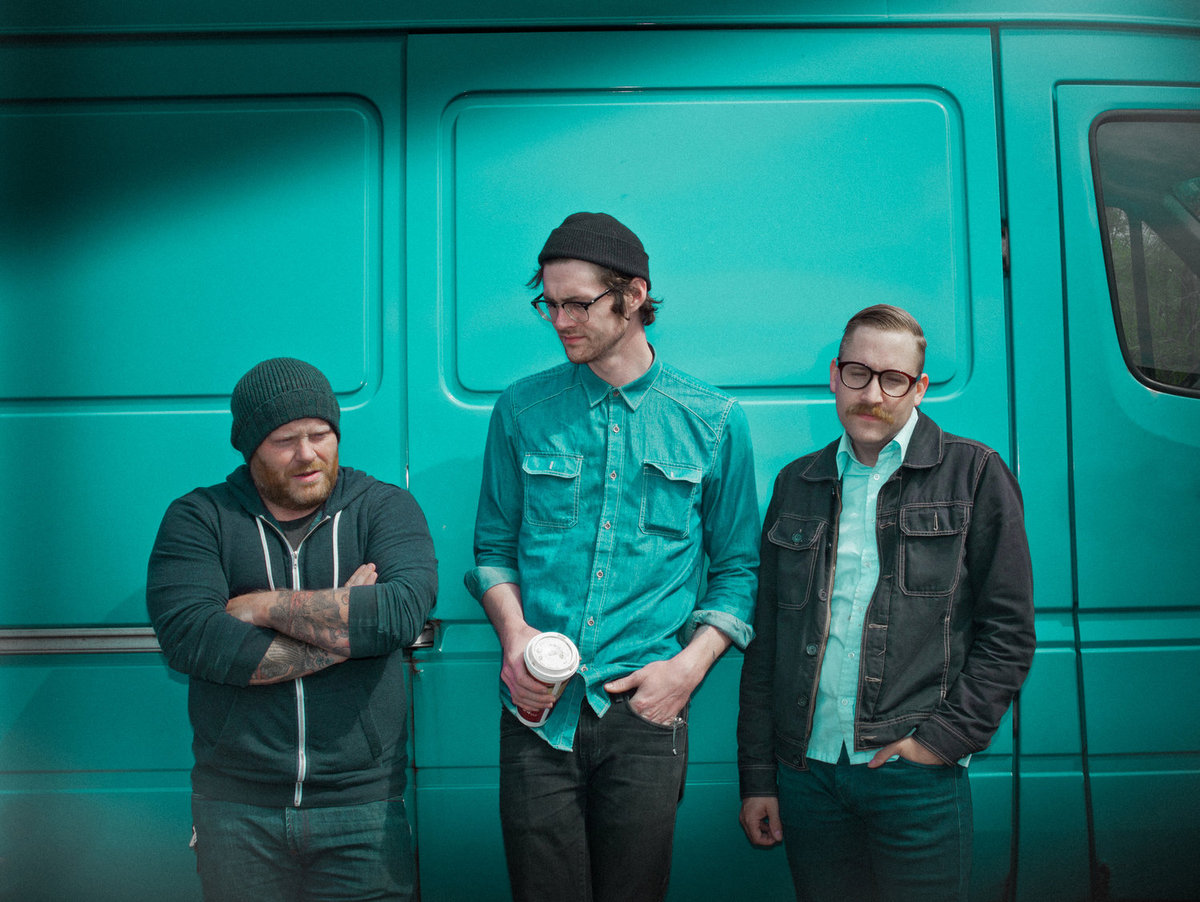 When I just want to zone out and forget that reality exists, I put on some jammy slow shoegazey stuff. But unfortunately, I am picky, so not just any band will do. There are only a couple of bands that can really achieve that slow thoughtful grit in a way that isn't totally boring. Cloakroom is one of those, and on the tracks where their tones really hit maximum tone-age, and their catchy songwriting shows its strength, they are among the best rock bands in the world—take "Starchild Skull" for instance. But they have a bunch of killer songs, and every time they drop another album there's another chance of another "Starchild Skull," a good chance. —Henderson Cole
---
Sasami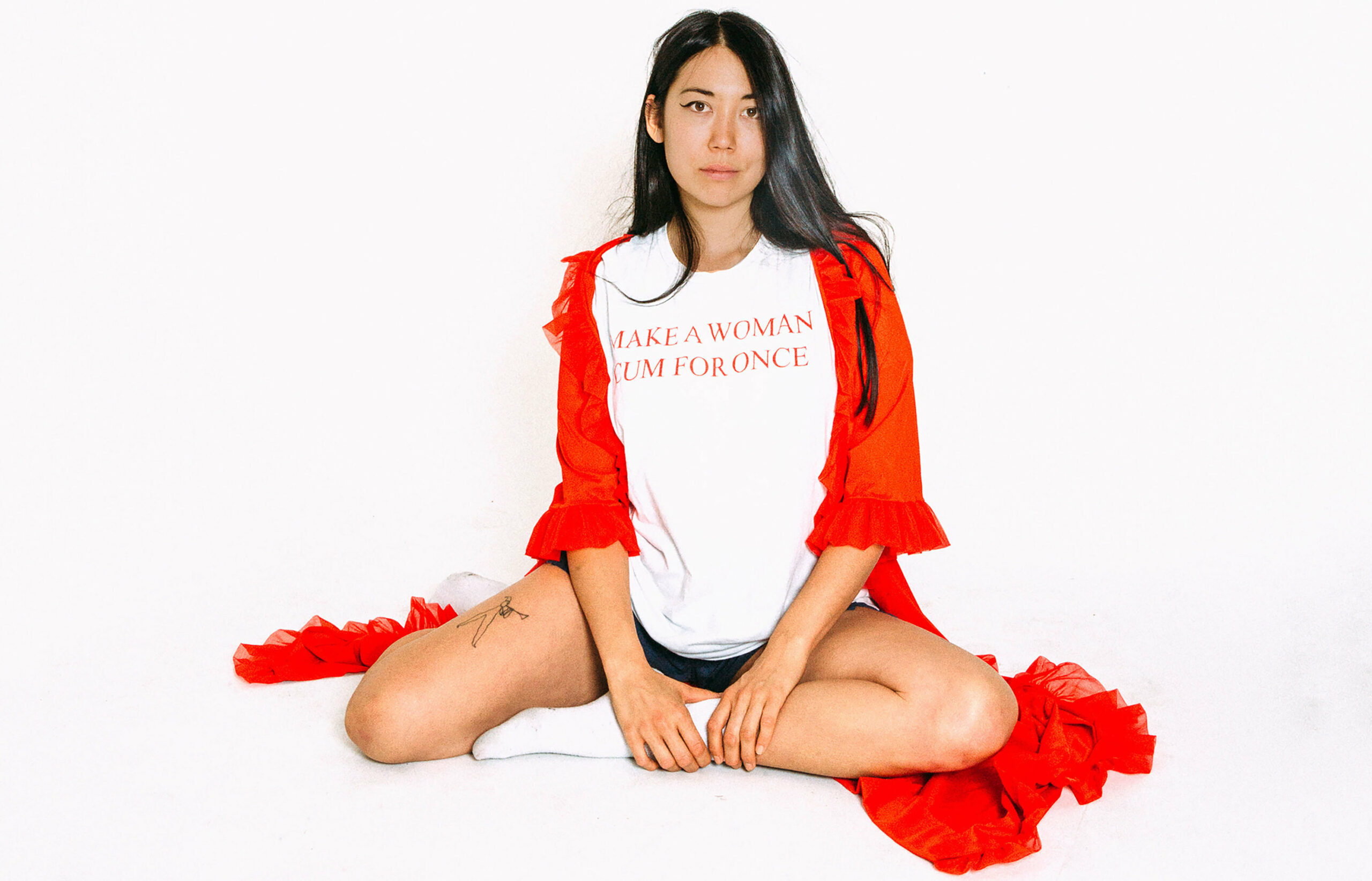 When I lived in NYC, I would listen to Sasami on every single subway ride. Mostly because her music is incredible, but also because her sound is smooth and soothing and I hate the subway. It just goes to show the power of her music that I rode the subway as much as I did. Sasami was initially known as a member of Cherry Glazerr, but after her debut solo album's stunningly high quality, now it's more like "wow Sasami plays in Cherry Glazerr?" Every interview that I have read/seen also indicates that she sees herself as a working musician who is going to grind on her craft and try to make the best stuff she can. For a creative person, that is one of the most important attributes, and it has me totally excited by the prospect of what she might do next. Her initial singles released this year have been absolutely dynamic, and that has only ratcheted up my anticipation. —Henderson Cole
---
A Day Without Love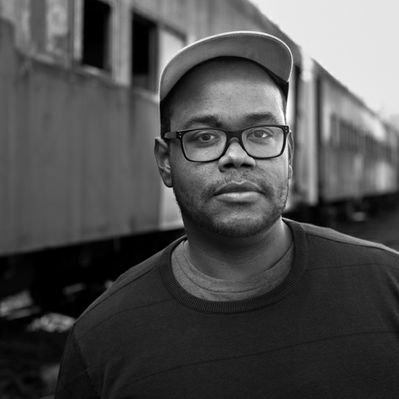 Brian Walker, the person behind A Day Without Love, is incredibly prolific. His last major musical release, Mega Jawn, compiles a year and a half of collaborative tracks with over 30 people. He has since released a book of poetry, Surviving and Diving, completed a documentary on safe spaces and consent in the music scene, Safe x Sound, and is over 300 episodes deep in his goal to speak to 1,000 people on his podcast, Dreams Not Memes, helping to tell their stories. 2022 will see the release of his second official full-length which will surely show the influence of all these experiences while remaining true to his own story, messaging, and eclectic sound. —Scott Fugger
---
Cliffdiver
Cliffdiver is inspirational as hell, and not just because they found a way to work sprawling, morose saxophone solos into emo music. Their message of self-reflection, acceptance, improvement, and love is there for you no matter your mental or emotional state. When you feel like shit, they'll help you think about and address why. When you're feeling good, singing along will truly empower you. And with the addition of a second vocalist, Briana Wright, there's no telling exactly what their debut album is going to sound like. But it's one you'll want to be there for. —Scott Fugger
---
Pictoria Vark
When an EP and two singles are all we have to go on, faith is often a big part of the anticipation. But there has been clear growth in Pictoria Vark's small catalog, a honing and refinement of a sullen indie sound that is smooth and full of emotion. That is, up until it needs to turn on fuzz and fully rock out every now and then. The cadence, tone, and overall delivery on her newest single "I Can't Bike" is enough to make a debut full-length an exciting prospect. —Scott Fugger
---
Proper.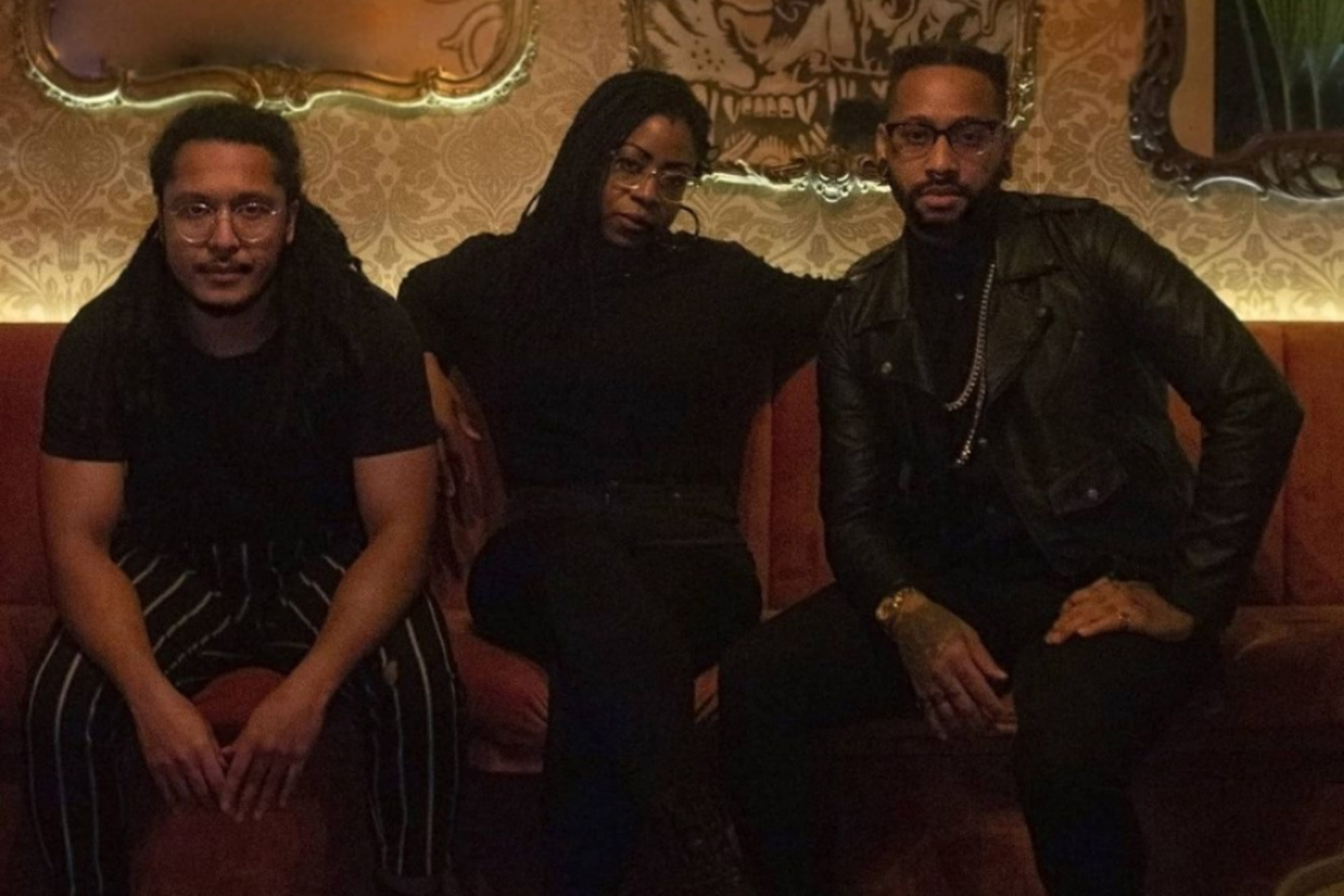 Proper. were already a favorite before they did the damn thing and blew everyone away with I Spent the Winter Writing Songs About Getting Better. Biting, intelligent lyrics, a powerful message, and the rocking chops to back it all up—the band have always been here to take no prisoners. With the announcement of signing to Father/Daughter Records, the release of "Red, White, & Blue," and the promise of more music soon, the band has shown they are not resting on their laurels or remained stagnant in the time since their last album. Proper. is without a doubt here to burn it back down in 2022. —Scott Fugger
---
The Wonder Years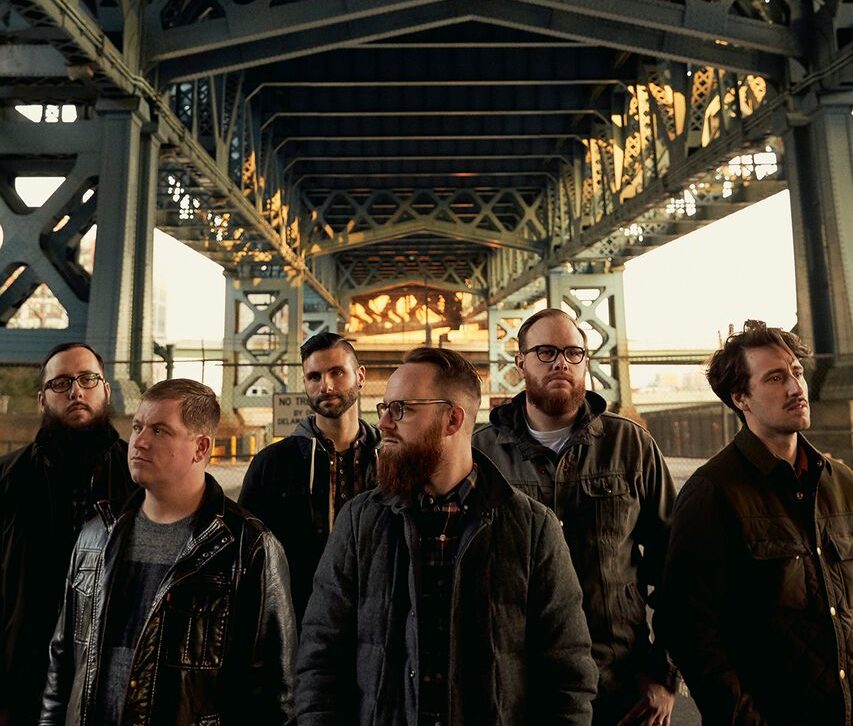 Ever since they completed the trilogy of albums that ended with The Greatest Generation, The Wonder Years have been experimenting with and expanding on their sound in ways you would never expect having known them as pop-punk giants. Recently, the band has shown that they can still bring the same youthful energy with the release of "Brakeless" and "Out On My Feet" in the style of their first two albums to celebrate the 10 year anniversaries of both. To what extent they continue to breach out, return to form, or deliver something completely new remains to be seen. But the one true mark of a Wonder Years record is that it is done with every ounce of passion from each of the six band members, and that is what excites me most. —Scott Fugger
---
Chloe Moriondo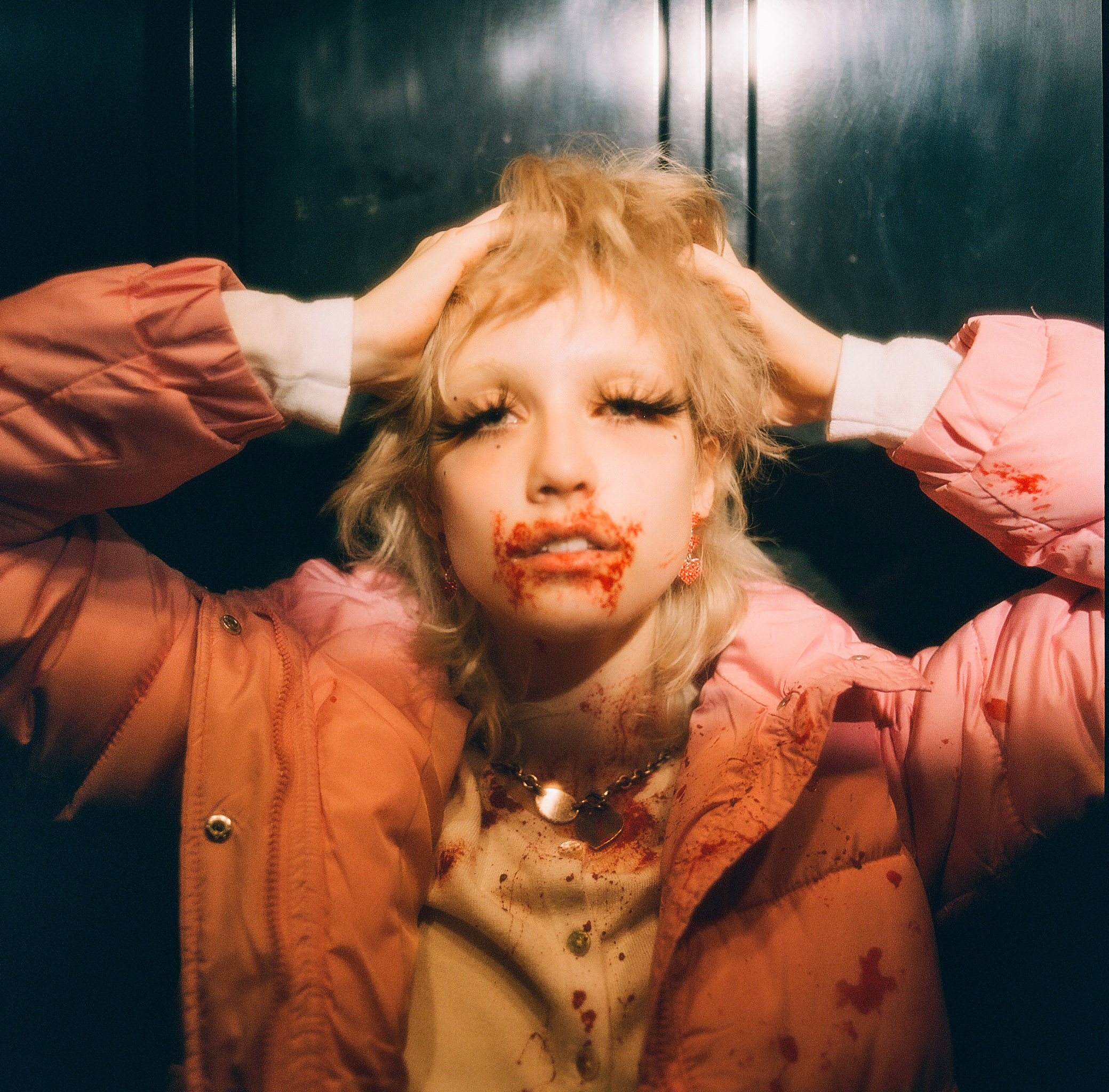 Chloe Moriondo is an artist that is constantly striving for evolution by means of prolific experimentation. The noted growth and willingness to shed their skin was the driving force in the shift between the delightfully delicate Rabbit Hearted and the raucous Blood Bunny. And before the album even got to see its first trip around the sun, Moriondo released two new singles that showcased yet another brand new sound that they've effortlessly carved their own space in. Both "Not Okay" and "Dizzy" showcase a more alt-pop styling than what we've seen from Moriondo so far, and the two as of yet unreleased songs ("Sammy" and "Hell Hounds") they've played on tour seem to hint that whatever's coming next is of that same ilk. They've teased on social media that fans aren't ready for this next era. I'm on the edge of my seat waiting to hear what they do next because it's sure to make me a lifelong fan. —Joel Funk
---
Oso Oso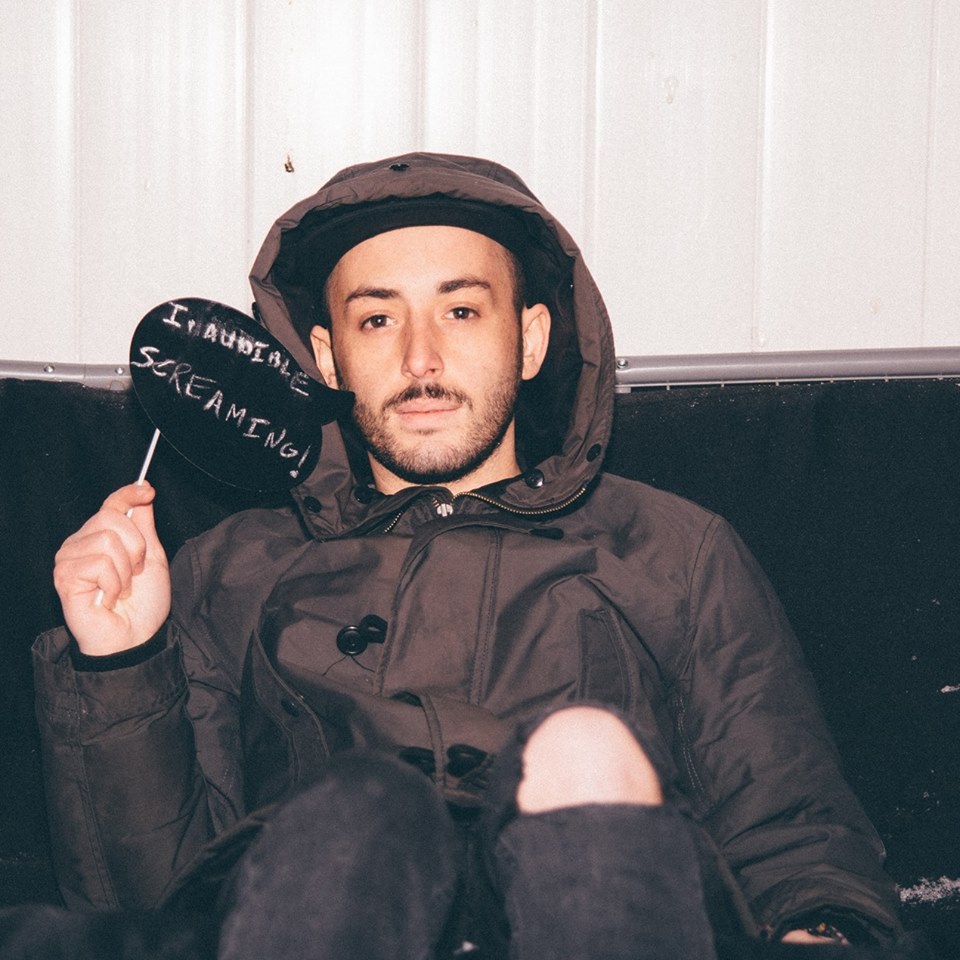 When I listen to Oso Oso, it feels kind of like I'm floating high above the world and watching as it spins in slow motion. It's hard to believe that it's been three years since the release of Basking in The Glow, but I can feel the bulbs from the cover art starting to flicker. Whatever comes next for the band is bound to be another benchmark in their slow climb to becoming Third Eye Blind for a new generation of twenty-somethings. They've showcased and continually refined their ability to write incredibly catchy guitar pop songs across each of their three full-lengths so far and there is no doubt that should another record come down the pike this year, it will be the one that makes sure people remember where they were when they heard Oso Oso for the first time. —Joel Funk
---
Prince Daddy & The Hyena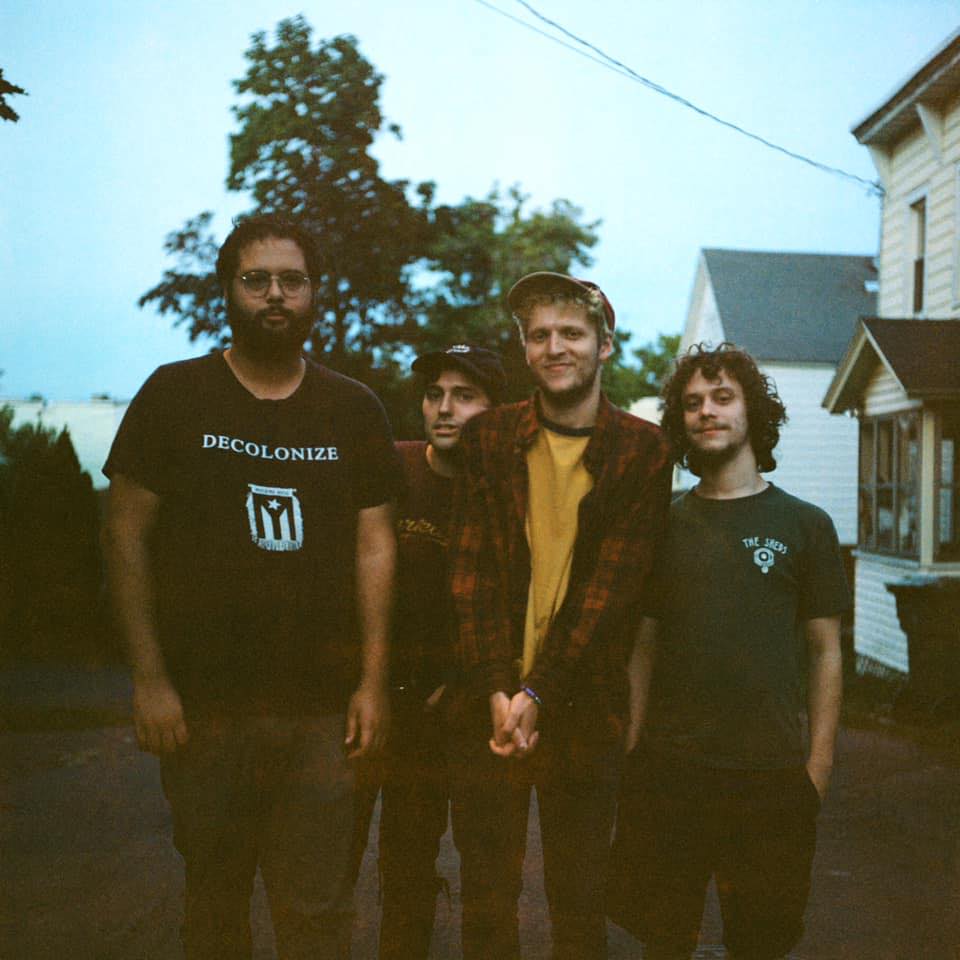 I remember when I first tried to get into Prince Daddy and The Hyena. I won't pretend like I was sold from the jump. I found it difficult to listen to [Kory] Gregory's harsh wails and shrieks, but I was intrigued enough that I kept coming back to it. I can't tell you how many times I tried to listen to Adult Summers and convince myself that this was something that I enjoyed. I was warmed to them with the release of I Thought You Didn't Even Like Leaving and became captivated with Cosmic Thrill Seekers. Late last year, when the band released "Curly Q" and announced a new full-length record in 2022 on Pure Noise Records, that was the moment that I realized that this record is going to be even more monumental than the last. —Joel Funk
---
The Popdosemagazine is ad-free and 100% supported by our readers. If you'd like to help us produce more content and promote more great new music, please consider donating to our Patreon page, which also allows you to receive sweet perks like free albums and The Popdosemagazine merch.