The Popdosemagazine's Best Records of 2022 So Far
Posted: by The Editor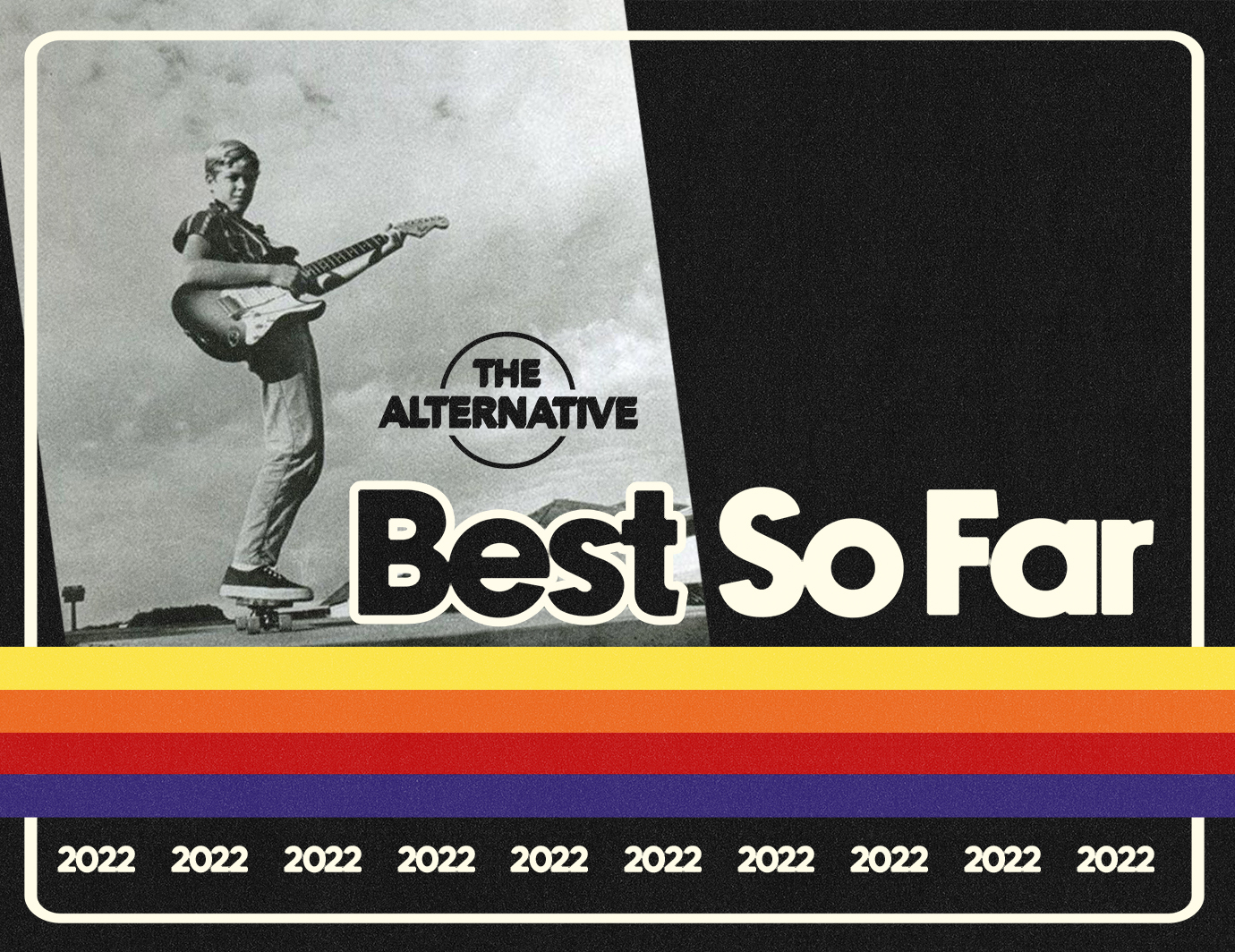 2022 hasn't been a great year. Between the pandemic still ravaging the planet, the horrific Russian invasion in Ukraine, the Supreme Court's atrocious decisions recently, including stripping reproductive rights from millions of Americans, corporate price gouging, and a weak world economy, it has been a hard storm for anyone to weather. For a blog like us, it definitely hasn't been easy. But then again, we don't do this because it's easy. We put in the time and energy to create this site and keep promoting all the best music, because we believe in is the power of art both as an escape from troubled times and hopefully as a pathway out.
In that spirit, we've collected our favorite albums of 2022 so far. The albums that have gotten us through these tough times, and given us the strength to keep forging on. They are listed alphabetically (we try to save ranking for end of year fun). Each of our staff members has written a little bit about a couple releases and what they think makes them so special. You can also find a playlist at the top of each of the 2 pages with a couple songs from each of the records.
1 last thing. We just want to take a second to thank our Patreon supporters. Especially in a year like this one, we wouldn't be able to continue on with The Alt without their encouragement and financial support. As you may know, each month 35% of our Patreon income goes toward site upkeep and Patreon rewards, and the other 65% goes directly to the people that contributed to the site for that month. That amount of money allows us contributors to take more time to write, and devote even more energy to making this site the best it can be. But sometimes, there is something even more important than that, so this month we are donating those funds to an abortion fund. If you can afford to donate, we ask that you do the same.
We now present our favorite albums of 2022 – so far.
---
PREVIOUS PAGE – NEXT PAGE
PAGE 1 – PAGE 2
---
BEST SO FAR PLAYLIST
---
Anxious – Little Green House 
On their debut LP, Connecticut band Anxious crafts an emo influenced sound that echoes the sounds of the '90s. The guitar riffs are infectious and hook you in immediately with each track as the punchy drums push through to create a great dynamic. However, the true treasure of Anxious are their vocals. Frontman Grady Allen balances screaming into the mic with some softer vocal delivery in each song. Little Green House is the coming of age record for young adults of the pandemic. The trials and tribulations of managing relationships, friendships, emotions and responsibility are so clearly described in the lyricism and are carried through the instrumentals. Since the release of the record in early 2022, the band seems to have not stopped touring. We can't wait to see what they put out next. – Sarah Knoll
---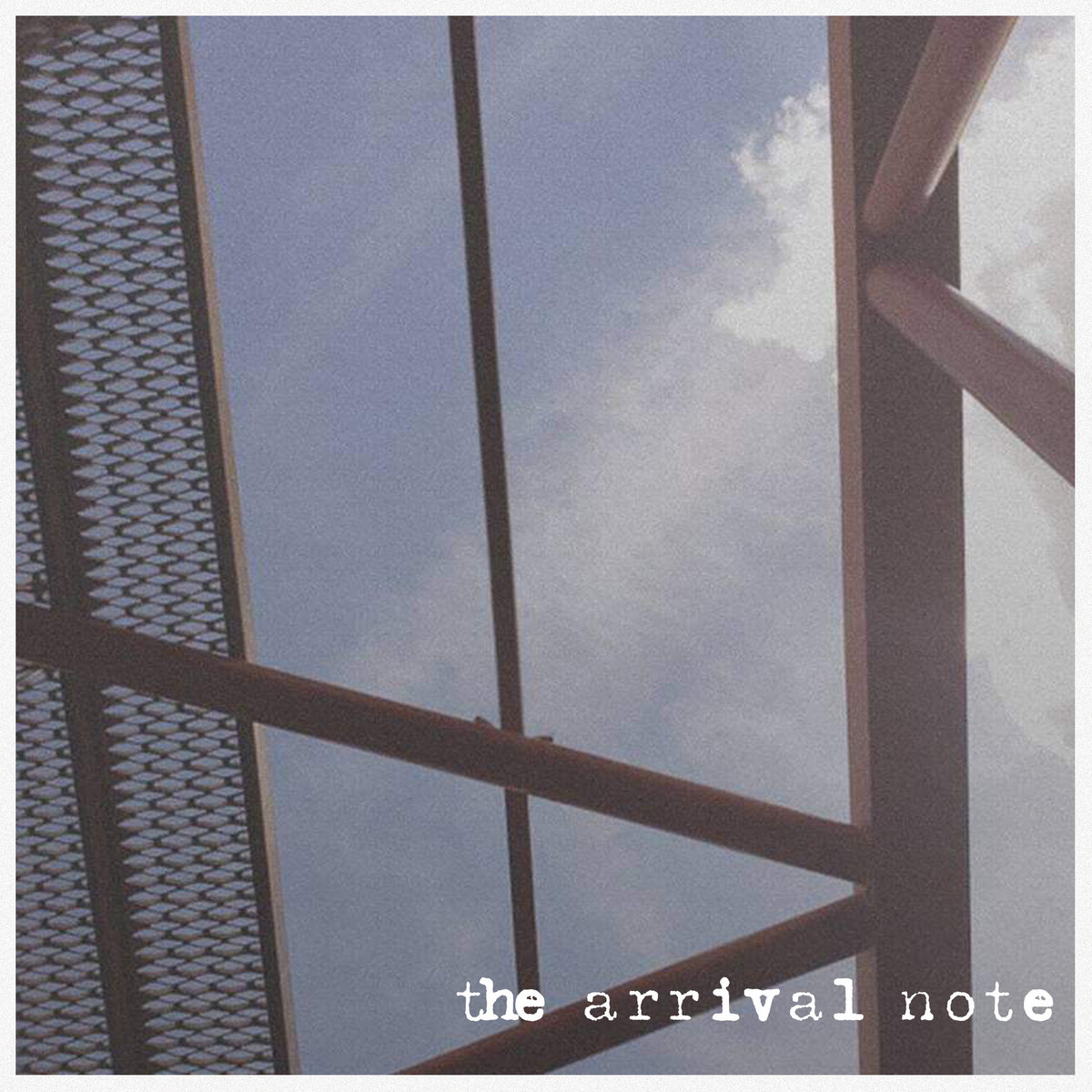 The Arrival Note – The Arrival Note
Emo as a genre is built on nostalgia. Whether it's reminiscing on the good times in a relationship gone sour as on American Football's "Never Meant" or pining for the innocence of youth like Mineral does on "&Serenading" or even the way bands like Joie De Vivre and Algernon Cadwallader took the sounds of the '90s and repurposed them for the 2010s, the genre has always relied on some relationship to a better, easier past. The songs on The Arrival Note's self-titled EP were no different; "Isn't That a Shame" finds Joshua Howell barking, "We don't kiss anymore / forgot the taste of your lips," and when a childhood friend's house is torn down on closer "Floor" he runs through the good times, and bad, they shared together there. Sonically, the whole thing's wrapped up in the midwestern sound of '90s basements and rec rooms: the drumbeat and riff that open the EP could've been pulled straight off The Power of Failing, and the more upbeat crash of "Run" recalls the untethered passion of Static Prevails' most unhinged moments. But there was a kernel of something fresh there, too. Those Mineral-indebted riffs in "Trajectory" give way to a massive, booming chorus just aching for stadiums, and "Isn't That a Shame" boasts a roughness that hints toward Howell's time in metalcore outfits like Point of Contact and Contention. Not unlike Japanese emo luminaries Weave, who update classic warm '90s tones with modern sensibilities to create something distinctly modern, The Arrival Note falls in a clear lineage without ever landing in the shadow of its predecessors. It might not necessarily bring you back to the carefree days of your youth, but it's music to make new memories to. – Zac Djamoos
---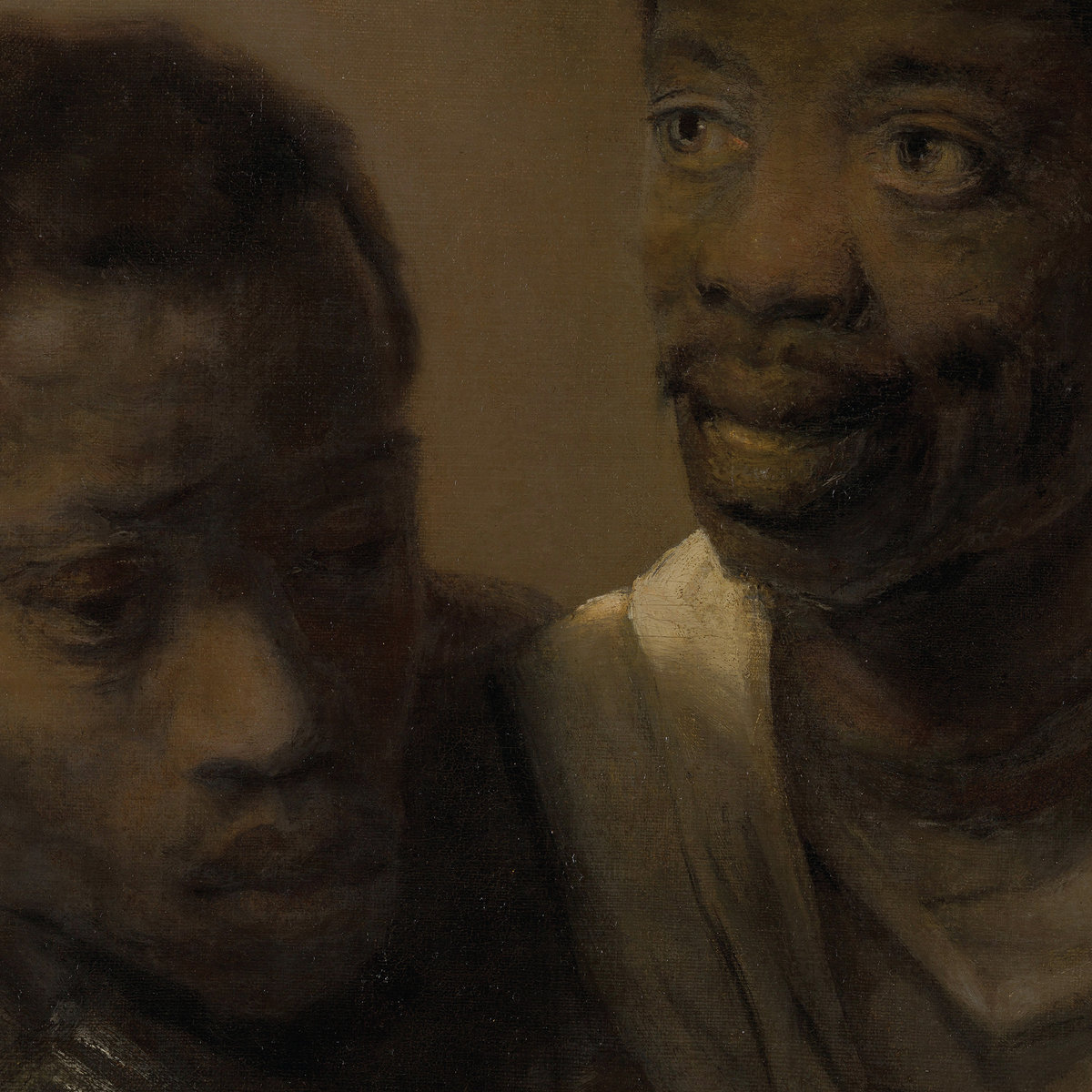 billy woods – Aethiopes
billy woods' Aethiopes is a masterpiece of mind-bending rap. Presenting esoteric and trippy ideas next to stories pulled from memories and the everyday, it's a record that demands repeat listens. Produced by Preservation, Aethiopes has the feel of a John Carpenter movie (most notably on "Christine"), as the open, cinematic feel evokes the same kind of desolate landscapes and emotions as movies like They Live or Escape From New York. woods is joined by a killer run of guests in the middle of the record, but the record is at its strongest when at its sparsest, with just woods, like the underwater production on "Wharves" under lines like "drums in the hills like sunset / the gun turret swing right to left / African Queen on the ship's deck / shipwrecked Europeans swimmin' with the virus / shot out like God's semen," or the ethereal "Remorseless," where woods ruminates on status through material possessions, rapping "in person, these rappers watches look temptin' / the chain say envy, but PTSD keep me countin', never spendin' / my accountant is a head full of bad memories and sad endings / it's all payment pending / I'm not concerned with generational wealth, that's its own curse / anything you want on this cursed Earth / probably better off gettin' it yourself, see what it's worth." With so many lines to dig into delivered overtop such unconventional production, Aethiopes is a record that never loses its originality or ability to surprise you no matter how many times you hit play. — Aaron Eisenreich
---
Camp Cope – Running With the Hurricane
Camp Cope's power-pop emo sound becomes more power-pop than emo on Running with the Hurricane, and it makes for an easy listen, an album we keep coming back to. Georgia Maq's intoxicating voice provides us with singable hooks that will carry us into next year. Some might be thrown off by the change in sound and genre, but would anyone really prefer to hear the same record all over again? I for one, am happy with the change, and excited for more great new Aussie tunes. – Anne Hurban
---
Cave People – Wind Burn
Philadelphia band Cave People have been making solid, breezy indie rock music for years, often flying a bit under the radar. With their latest record Wind Burn, the band stands poised to make a bolder mark, presenting something a little more forceful, a little more defined than anything they've put out before. Here, Dave Tomaine's songs play a little closer to the ears, bursting with louder rock energy on tracks like "Waking" and "I Don't Want Hope" or building to a more courageous grandeur on wistful tracks like "Helper." There's an air of change and transition throughout Wind Burn, the title track swaying with calm acceptance of a new era — "​​and just when I think that you're finished with me / you come blowing / destabilizing." If you, like me, are feeling exhausted with the seemingly endless complications of your own character development, then Wind Burn might help you find comfort in all the bluster. — Jordan Walsh
---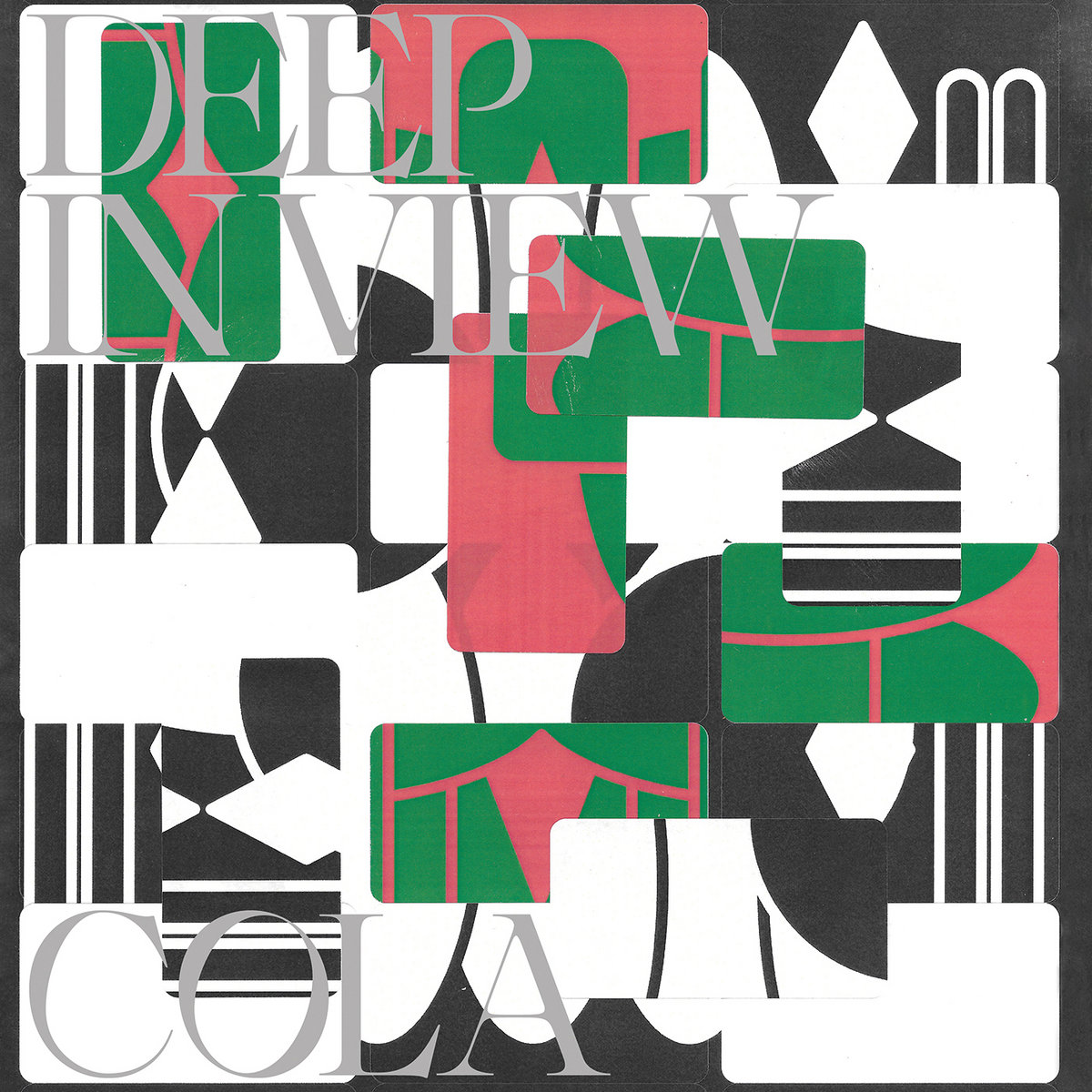 Cola – Deep in View
With Ought, Tim Darcy's frantic deluge of consciousness and wry detachment satirized everything from numbing consumption cycles to the human psyche, his narration bending abstract imagery in-between ironic confessionals. As we find ourselves in this hellish post-Ought world, Cola's debut album provides more of the same magic to cling to amidst the modern death rattle. Named after Alan Watts' anthology of the same name, Deep in View offers a mellowed shade of the jumpy post-punk Darcy and Ought-turned-Cola bassist Ben Stidworthy created in those damp Montréal nights. Tim's vocals have settled into a gorgeous, laid-back tenor, maturing in a straight line from the twitchiness of his style on the first Ought full-length. Overall, the music is more sure of itself, no longer eternally on the brink of dissolving into noise, but without a dip in excitement or idiosyncrasies. If you had any expectations going into Cola's debut, raise them. Deep in View is the indie rock AOTY. – Chris Burleson
---
foxtails – fawn
 Another Connecticut band, foxtails' fawn is a screamo treat. Introducing strings into the band's post-hardcore instrumentation brings a certain melancholy tone that carries throughout the record. It's this sadness mixed with the screaming that really drives this record home. The band has pushed their songwriting even further with more complex melodies and breakdowns that really take the listener on a roller coaster throughout. Standout tracks such as "ego death," "gallons of spiders went flying thru the stratosphere," and "space orphan" showcase how deep the band pushed themselves in their musicianship to create a diverse LP and build these tracks thoughtfully and meticulously. – Sarah Knoll
---
Flight Mode — Torshov, '05
Nostalgia is the subject and the medium for Norwegian emo band Flight Mode, their work tracing the musical and personal history of primary songwriter Sjur Lyseid. On the band's second EP Torshov, '05, the songs evoke Transatlanticism and Left and Leaving with a striking self-awareness, Lyseid's nasal vocals delivering authentic, era-specific aesthetics while also carrying a knowing element of reflection in hindsight. Take the stunning, shimmering "Togetherness" as evidence — the lyrics here kind of work backwards, starting with the kind of summarizing statement that can only crystallize after years have passed ("disappointments spawn togetherness") and disintegrating from there into the affective, real-time details that compose an experience ("The plain gray fabric of your dress / in the space between my thumb and my index"). Flight Mode are truly masters of looking back, making sense of the past without getting lost in its trappings. — Jordan Walsh
---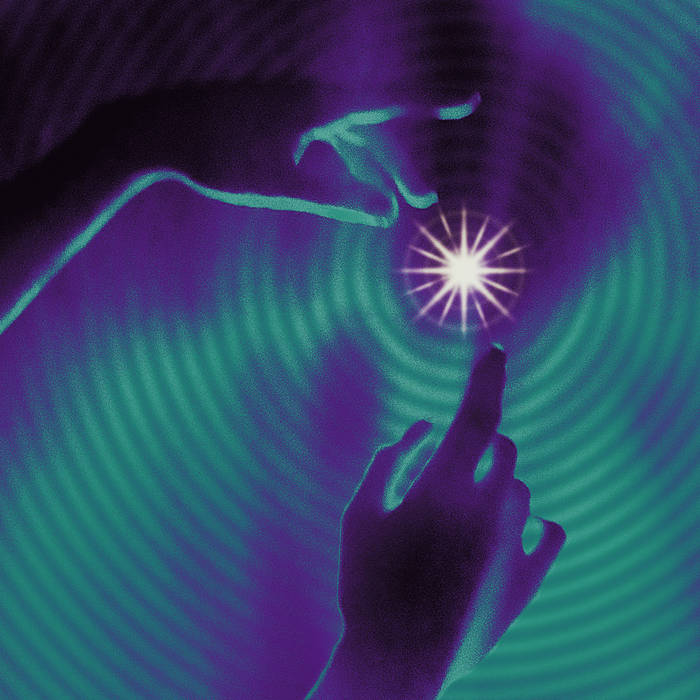 Glacier Veins – Lunar Reflection
A forceful "a ha" moment put into an entire album, Lunar Reflection is all about connections, meditations, and yes, reflections. The astonishingly clean audio production fits perfectly with Glacier Veins classic pop punk sound. The album is largely soft and smooth, and it's aptly named for a nighttime listen, which is the perfect time for the clear cold cuts of Glacier Veins. Put on this record, pour yourself a nice cold glass of water, and take a breath. – Anne Hurban
---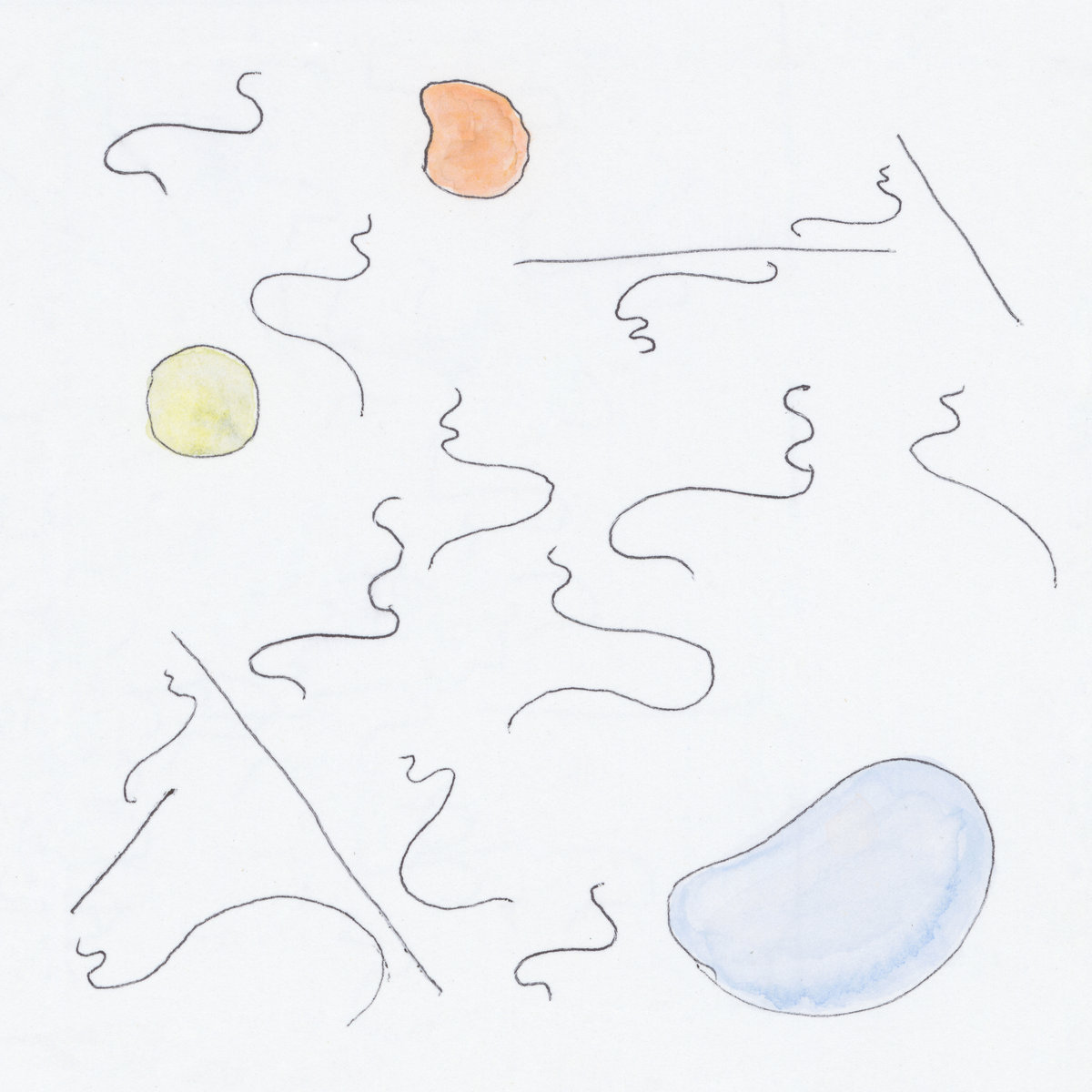 Grocer – Numbers Game
Grocer create weird, chaotic music that somehow still gets stuck in your head. Numbers Game is stuffed with strange sounds, loud guitars, and a surprising amount of catchiness. From the dark dissonance of "Be Obscene" to the skronky middle-finger-to-capitalism that is "Calling Out," Grocer has made one of the most intriguing and spontaneous albums of the year. – Jami Fowler
---
Hatchie – Giving the World Away
Upping the lyrical ante since past releases with hazey guitar and bass that skulks up on you, Giving the World Away is the natural progression of a dreampop favorite. Hatchie's matured soundscape is one for the books. – Anne Hurban
---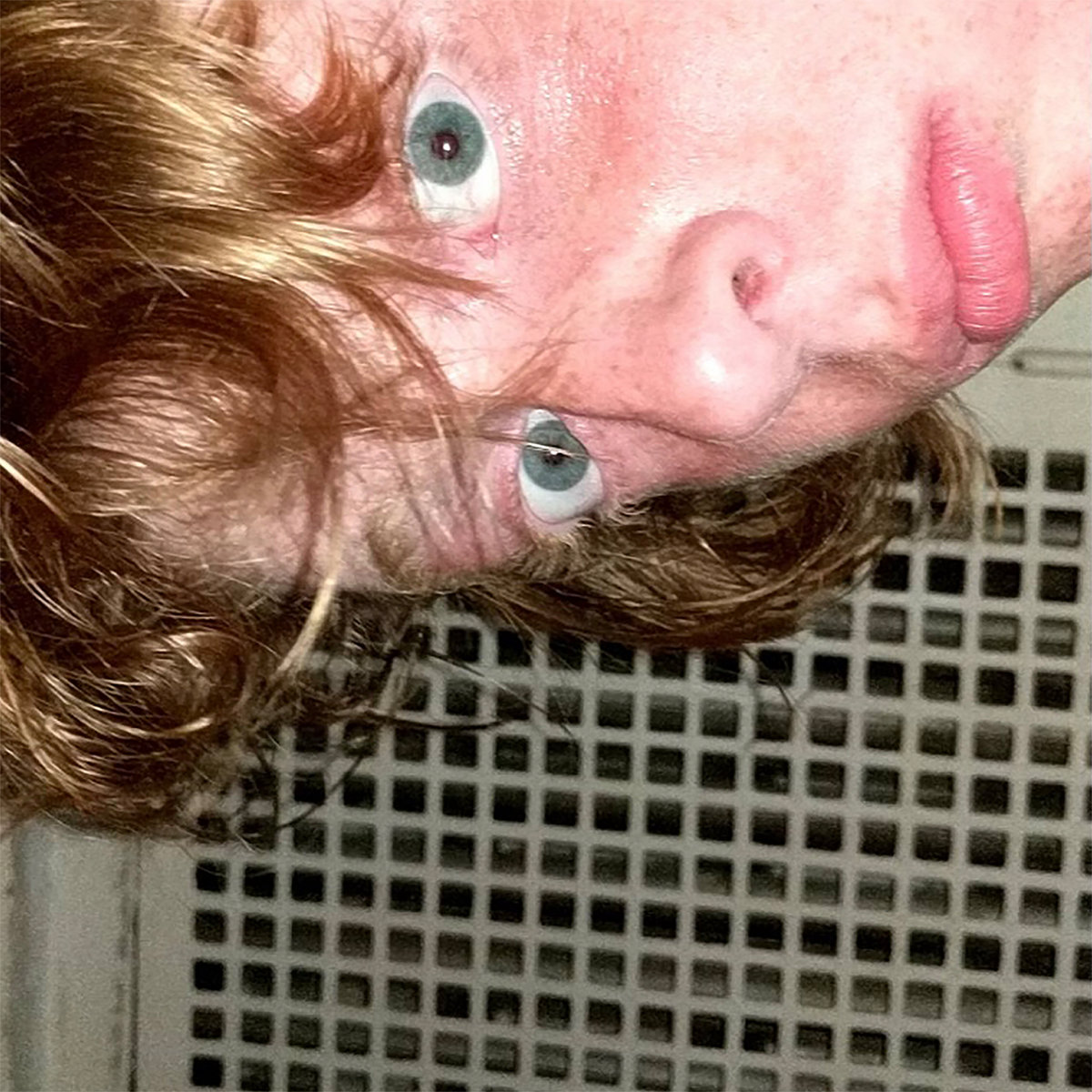 Heart to Gold – Tom
Tom scratches the "catchy but loud" itch that I seem to always have. Introspective lyrics with roller coaster riffs are what Heart to Gold are best at, and frontman Blake Whiteoak's voice is surprisingly magnetic. Stand outs are "Gimme a Call" and "Mary," but the whole album first-pumping anthem machine that begs you to turn it up. – Jami Fowler
---
Jeshi – Universal Credit
In a year of stellar debut albums, the east London rapper's Universal Credit is as much of a statement as any. I first fell in love with this record due to its sheer variety. The beats and instrumentation range from drugged-out UK garage to drill backed by piano, and that's overly generalizing the scope at play here. Regarding the drug bit, Universal Credit is reality and escapism woven into one. Jeshi omits nothing in his tales of clubbing, poverty, and spent cigarettes, taking aim at both the notion that poor people must live lives of austerity and the hypocrisy of those liable to shame them for wanting to feel good in the face of economic terror. Rounding out this incredible debut is one of the best album covers of the year, featuring Jeshi receiving a government assistance check—another tongue-in-cheek strike against the stigma surrounding social safety nets. Sonically hazy but incisive in its message and musical ideas, Universal Credit is absolutely one of the best albums of 2022… so far. – Chris Burleson
---
Joywave – Cleanse
"Pray for the reboot" – but seriously, society is severely malfunctioning and Joywave is right so please hit the switch already. After releasing their third album the week the world went into lockdown, it was hard to be optimistic when everything you worked for was erased in the blink of an eye. Despite this tumultuous setback, Joywave took this time to Cleanse themselves of their battle scars from life on the road and reflect on the world as a whole. With track one leading you into a daze of synths, you're already feeling their revulsion at society with lines such as "No help, no help / The world's gone crazy, it's on something lately." After a year and a half of doomscrolling online as each current event unfolded, it's hard to not let out a sigh in agreement. Continuing their critique on American society, "Buy American" proudly chants "let go of empathy / that's negativity" preceded by the chorus line "don't care, buy American / Think less if it hurts more baby". My favorite track, "After Coffee," is dead center of the album at track five because everyday I find myself contemplating running away and starting life over while I sit at my cubicle but, like Joywave says, "I'm too scared to jump." A pleasure of this record that doesn't go unnoticed is that it clocks in at 35 minutes long. In a world being inundated with excessively long albums in a race to get the most streams, it's refreshing to hear a ten song album that you can let finish and immediately restart for another listen. This record is no doubt finding its way into my top three favorites this year and I hope everyone gives it a listen. –Kyle Musser
---
PREVIOUS PAGE – NEXT PAGE
PAGE 1 – PAGE 2
---
The Popdosemagazine is ad-free and 100% supported by our readers. If you'd like to help us produce more content and promote more great new music, please consider donating to our Patreon page, which also allows you to receive sweet perks like free albums and The Popdosemagazine merch.