The Popdosemagazine's 50 Top Records of 2021
Posted: by admin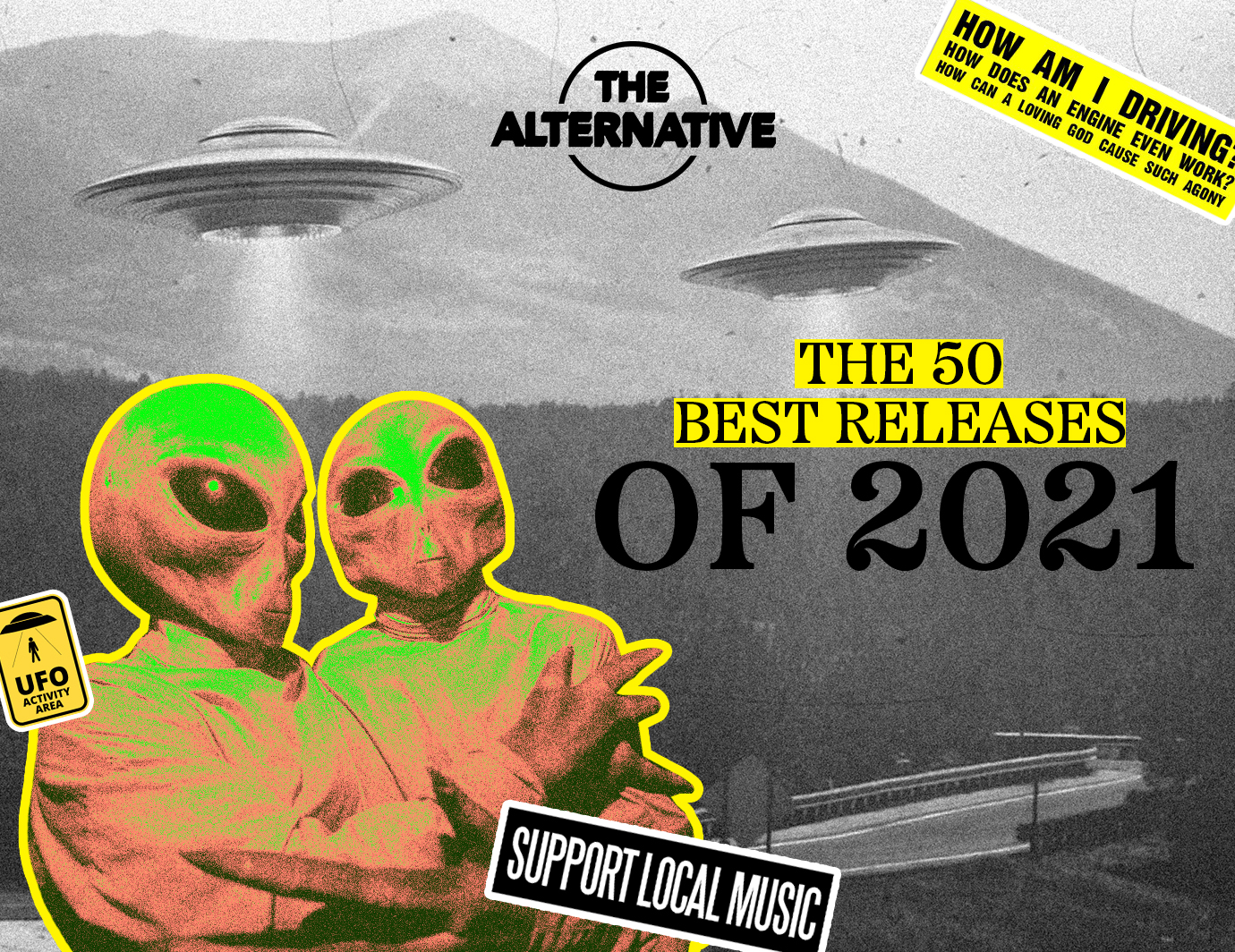 Welcome to our end of the year list and awards! Every year, this list is a celebration of all the great music that we have heard this year, and a good catchup list for any gems that you might have missed along the way. That is especially true in 2021, a year that has been incredibly difficult for everyone and almost impossible for music blogs (which is why there are only a handful of us left that aren't owned by a soulless corporation or major label). This year has been HARD. Hard on our staff who put in the time every single week to bring you the best new music they can find, and also hard for all you music fans out there who had so much on your plate and couldn't possibly keep up with whatever records had come out that week. So we hope that while you read through this list, you will find some of those awesome records that you didn't hear on their release, but also that you will find a little extra appreciation for all of our staff who work hard to make this site the cool thing that it is. I know I did a bit of both reading the list right as I type this. If you feel the same, consider donating to our Patreon so that music blogs don't go extinct.
Okay, now for the main event. Below is our top 50 albums of the year as voted by our staff. There were a TON of great albums that missed the top 50, so don't assume that if a release isn't included we didn't love it. We just had limited time and space. Check out the releases below, and at the last page you will also find the winners of our 4 yearly awards: AOTY, Best Debut, Most Underrated and Best Non LP and a playlist of songs from all of the releases mentioned. We are all so proud of our picks and we are sure you will find something incredible. (please let us know if you do. we love that). Thanks again for supporting our site, and sharing our work. It means the world to us.
---
PREVIOUS PAGE – NEXT PAGE
PAGE 1 (#50 – #26) – PAGE 2 (#25 – #6) – PAGE 3 (#6 – #1 + Playlist & Award Winners)
---
50. Pom Pom Squad – Death of a Cheerleader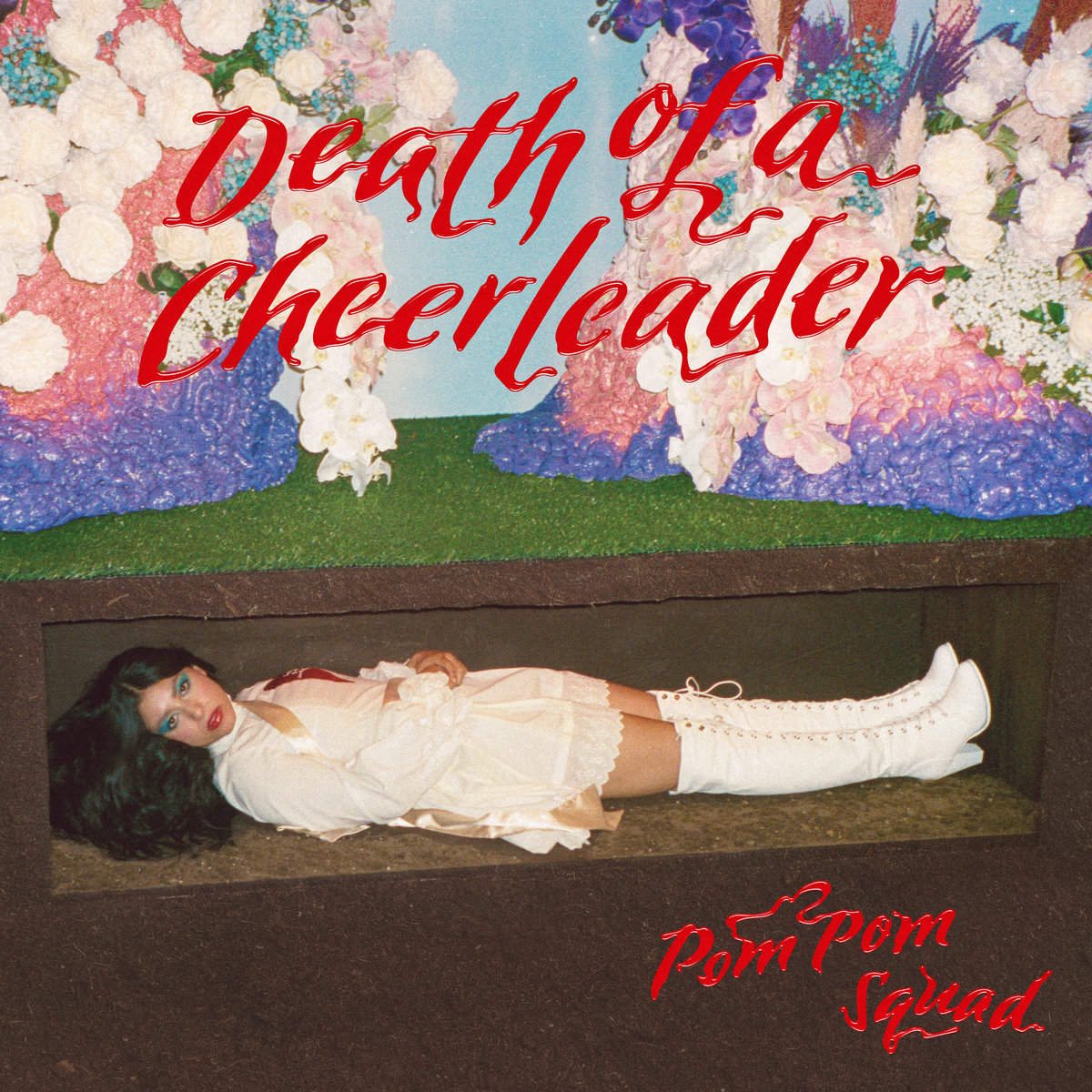 Pom Pom Squad's debut album Death of a Cheerleader transports anyone back to the highs and lows that were stamped to the forehead of our youth. Exploring heartbreak, validating sexuality and identity, and facing the bruises that come along with stepping into costumes like the royal prom queen, the untouchable cheerleader, or the sacrificial, lovesick partner to appease society's pressures, Mia Berrin gives the listener a fisheye lens of the woman experience. The album addresses but subverts these molds of identity while lying overtop a two-toned soundscape of acidic glam-punk and nostalgic pop to showcase the complexities that come with the messy, emotional, sugar rush that accompanies heartbreak and self-discovery.—Hope Ankney
---
49. Koyo – Drives Out East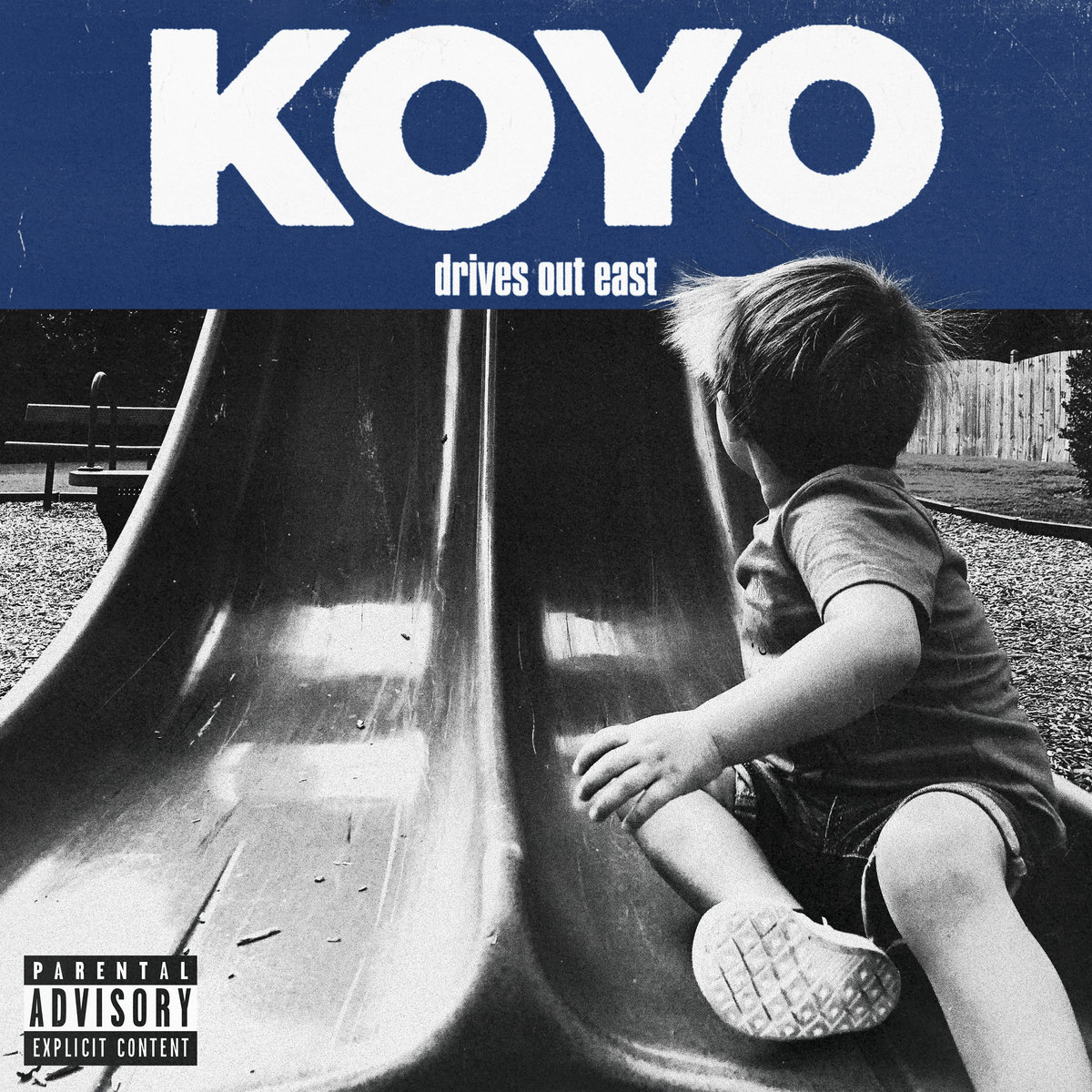 It was only a matter of time before the exuberant pop-punk and emo of Long Island would come back into focus. It's been a long enough time that the people that lived through the scene's heyday in the 2000s are now old enough to make music of their own. And with Drives Out East, Koyo has delivered the central text for the next generation of Long Island bands. Thankfully it does do away with the most reprehensible parts of the genre, abandoning the inherent misogyny. Instead, the EP is more of a direct reflection of where singer Joey Chiaramonte's mind was during a period where shows were put on hold. "Moriches" yearns for those long car rides of touring, while smashing as many hooks as possible into two minutes.—Hugo Reyes
---
48. Dazy – MAXIMUMBLASTSUPERLOUD: The First 24 Songs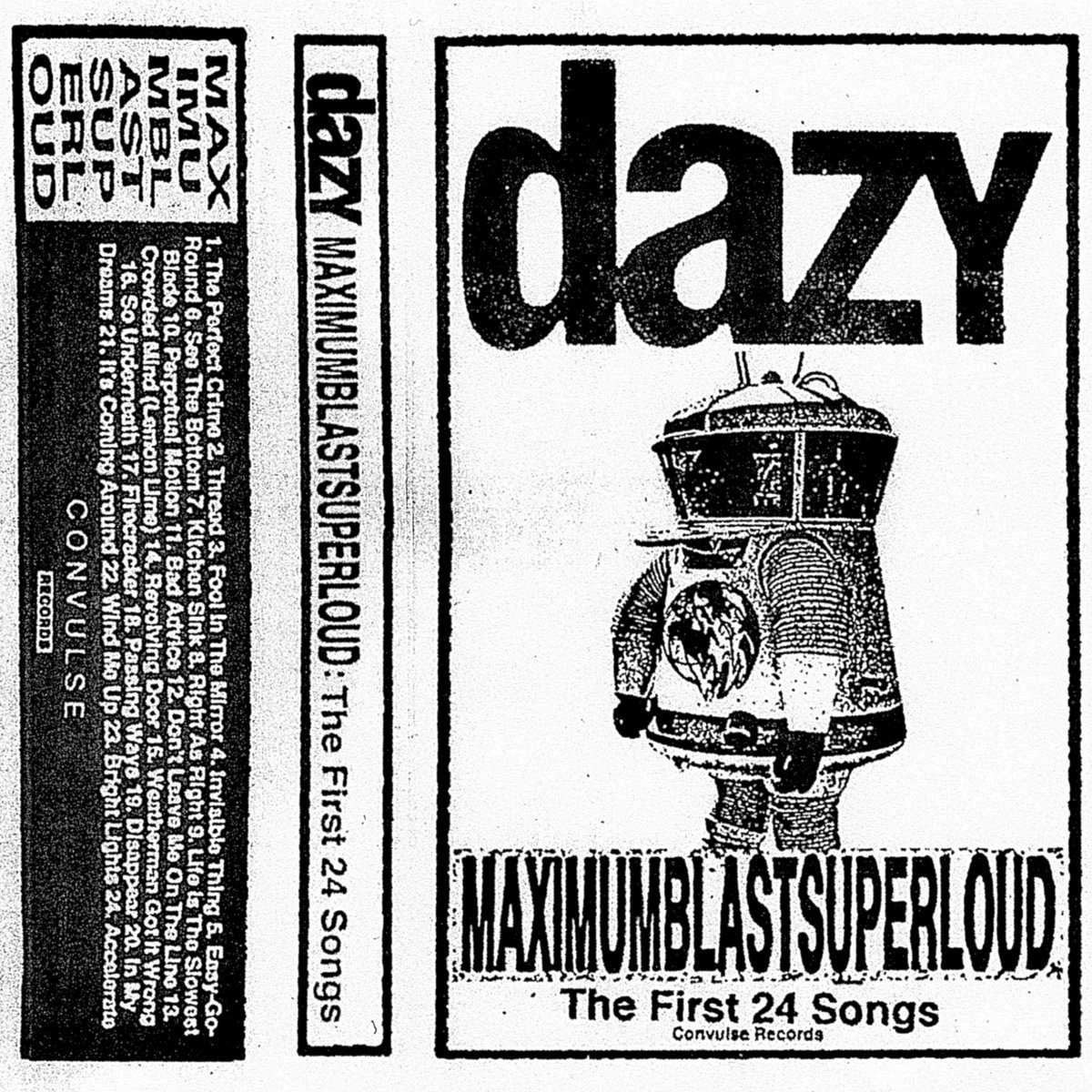 There wasn't a more accurately named album in 2021 than Dazy's MAXIMUMBLASTSUPERLOUD. The 24-song tracklist is an powerpop treasure trove: walls of feedback melting into sticky hooks. The solo project of James Goodson, a music publicist based in Richmond, VA, Dazy delivers endless catchy choruses in frequently clock under two minutes. The album collects everything recorded under the moniker so far, and the unrelenting volume seems like it should get overwhelming. Instead, it simply gets more infectious and rewarding with each song. The one-two punch of "Invisible Thing" and "Easy-Go-Round" might be the album's high point, but opening track "The Perfect Crime" serves as the perfect introduction and mission statement for Dazy, a towering anthem that right from the jump begs to replayed over and over. – Keegan Bradford
---
47. Taylor Swift – Red (Taylor's Version)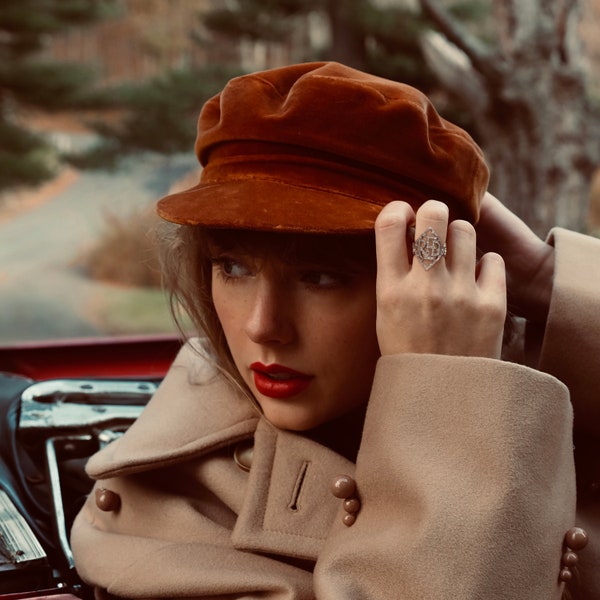 Most pop artists would be content to leave (all too) well enough alone when it comes to their prior catalog, but if it hasn't been made clear yet, Taylor Swift is not "most pop artists." Part economic and emotional reclamation, part savvy fan service, and part sonic tune-up, Swift's re-recording of her wistfully manic 2012 album Red is a stunning achievement. Her voice sounds stronger and more agile on hits like "22," and old fave album tracks like "State of Grace" get a glossier coating. Die-hard Swifties have a whopping 30 tracks—"Taylor's versions"—to sift through and bond with, but the sentimental centerpiece is of course "All Too Well (10 Minute Version) (Taylor's Version) (From The Vault)": a seething, salty, and devastating portrait of a relationship gone wrong that has been fermenting in Taylor's archives for a decade. After Red (Taylor's Version), we might be okay, but we're certainly not fine at all.—Molly Mary O'Brien
---
46. Dry Cleaning – New Long Leg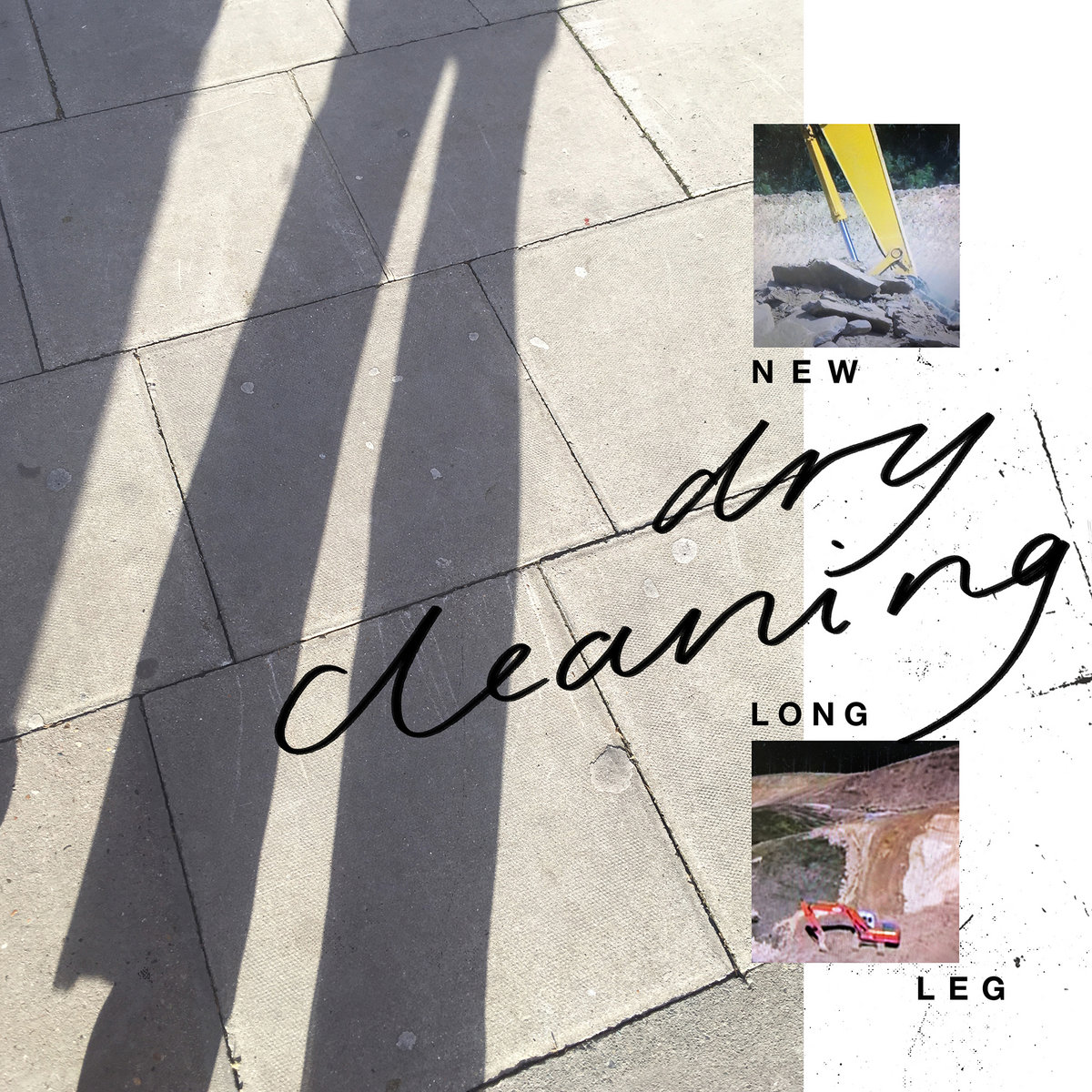 The English post rock group leans into the comedy of the absurd on New Long Leg. Noted for their vocalist's unique delivery, the band led by Florence Shaw made a big impression in a crowded field. Unlike their many prominent peers, Dry Cleaning match their absurdity with huge talent. Songs like "Strong Feelings" and "Her Hippo" will often leave behind a stray phrase to rattle around in your head. It's rare that a band can make something this off kilter and never falter.—Eric Bennett
---
45. Kitner – Shake The Spins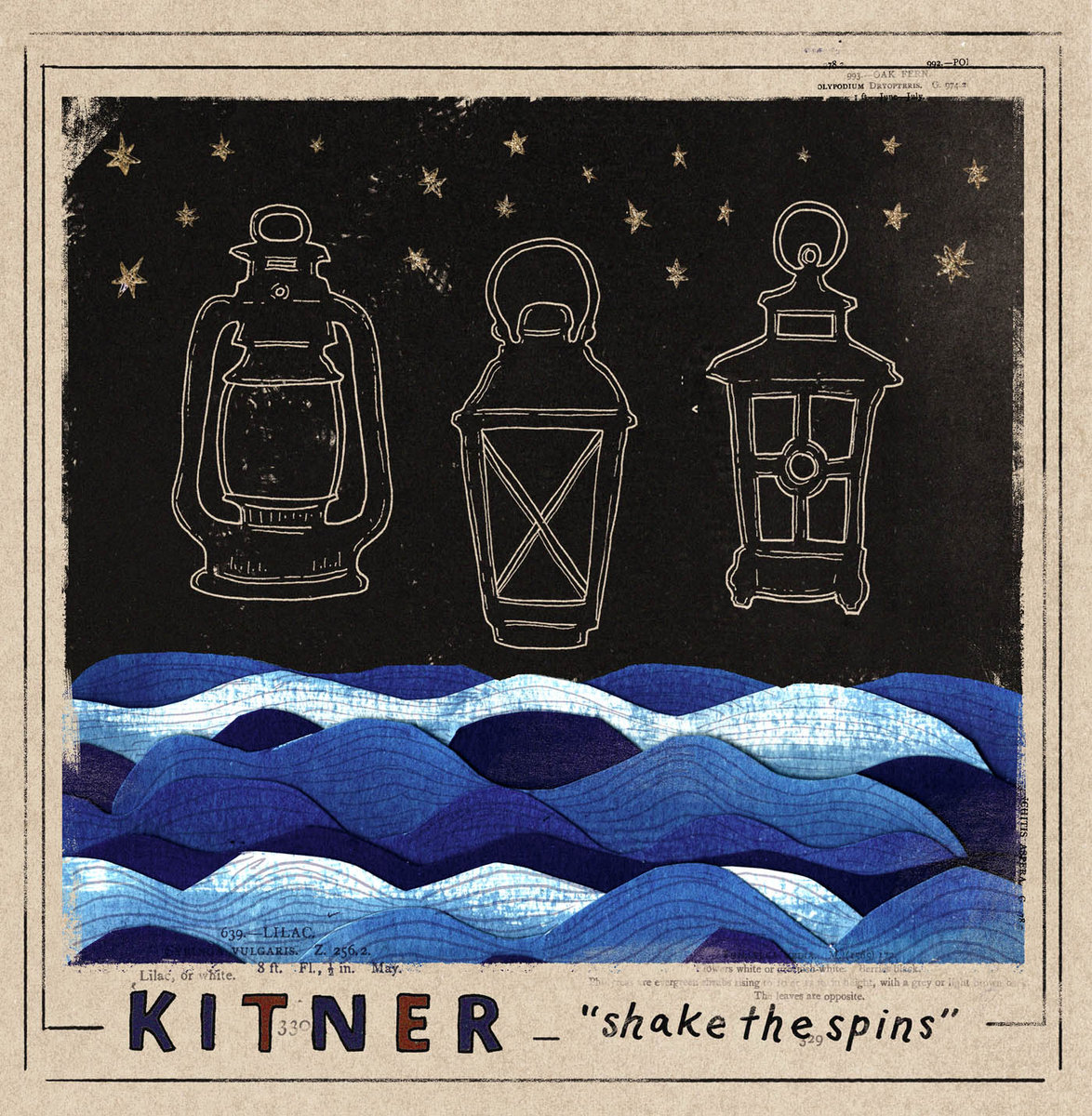 Kitner's debut Shake The Spins is a fantastic piece of northeastern rock and roll blanked in emo. Mixing acoustic strumming, chunky palm mutes, lofi indie, classic rock riffs, country fiddle and barroom singalongs, the record is an absolute blast, with lyrics hitting emotional highs and lows (landing more often on the lows). The album is great top-to-bottom, and "Beth Israel," "Orient Heights," "Malden, MA," and "New Haven, CT" could all be public radio hits, but it's the coda of "Henry Miller '91" that might be the record's high point. The subject matter of drinking through the crises of your twenties could be in danger of falling flat or coming across as shallow, but Conor Maier's lyrics are never boring, mining the subjects for depth with a sadness that underlies even the moments of revelry on the record—just take the massive chorus of "oh say, so long to a six pack / three or four more / we're sure to lose track / tried to count my blessings / every lessons blacked out in blue" in "Orient Heights" or the gripping intro of "picked up on all your bad habits / through the course of the summer / these cigarettes still remind me of you / all the stupid shit we used to do / to distract ourselves from the fact we're both dying" kicking off "Beth Israel." The musical and lyrical terrain has a timeless or classic feel, but it's Kitner's ability to create something original and engaging with those classic palettes that makes Shake The Spins so great.—Aaron Eisenreich
---
44. Slaughter Beach, Dog – At The Moonbase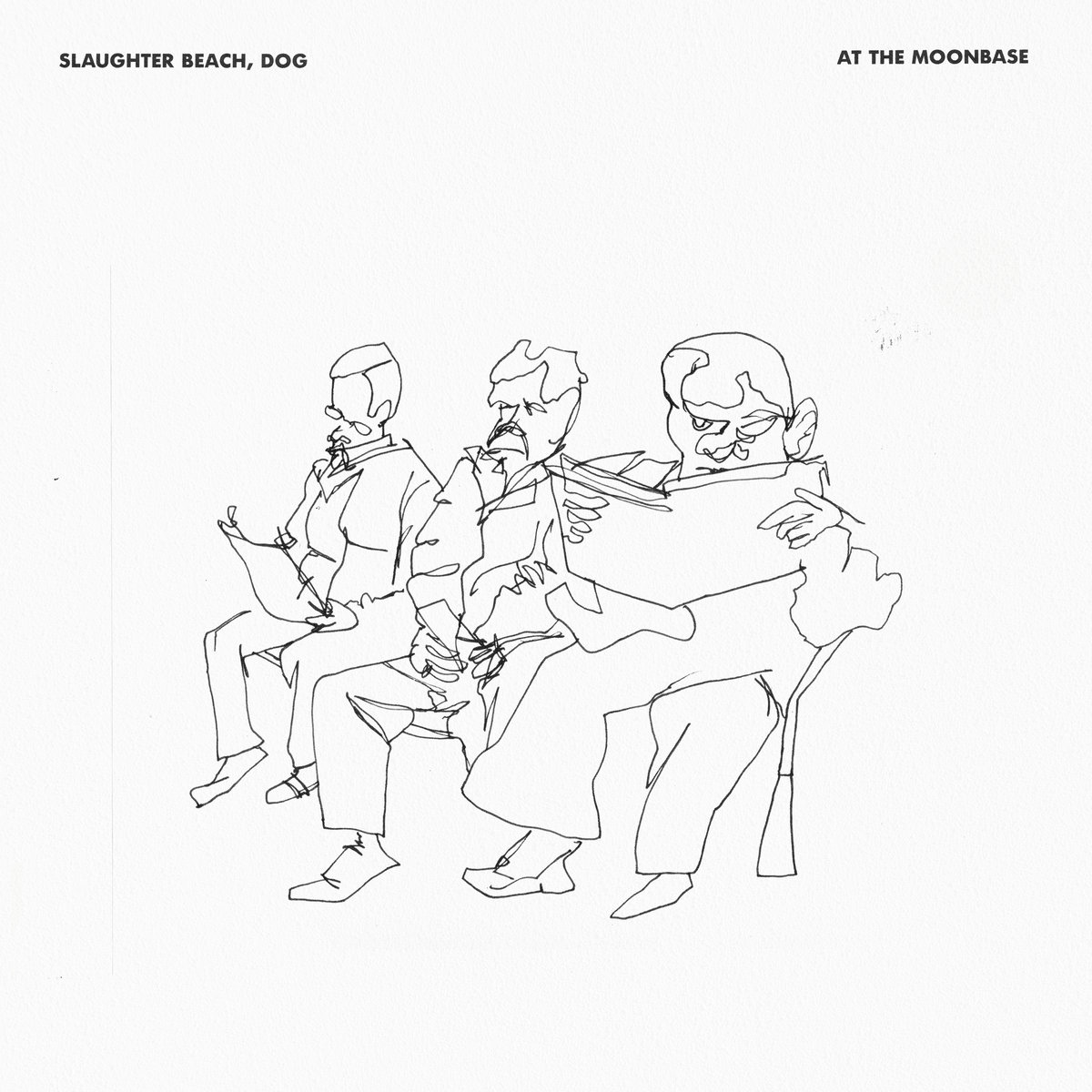 Sneaking its way onto the 2021 listing by releasing on Christmas Eve of 2020, At the Moonbase is a beautiful saga of love and comfort. Taking inspiration from classic rockers like Neil Young, Elton John, and Lou Reed, the next chapter of Jake Ewald's Slaughter Beach, Dog project leans heavily on storytelling as a songwriting device. We've seen stories woven throughout the project, but At the Moonbase feels like a well-thought-out culmination of those stories in a gentle expression of what it means to truly love someone. The music is a fantastic evolution from previous albums, and Ewald chooses to season the tracks with horn and piano instrumentation instead of overdriven guitar and effects. Overall, At the Moonbase plays like a reference to classic American bar rock, telling the final chapter of an intimate love story that even longtime listeners might not recognize has been told to them from the very genesis of Slaughter Beach, Dog.—Luciano Ferrara
---
43. Porter Robinson – Nurture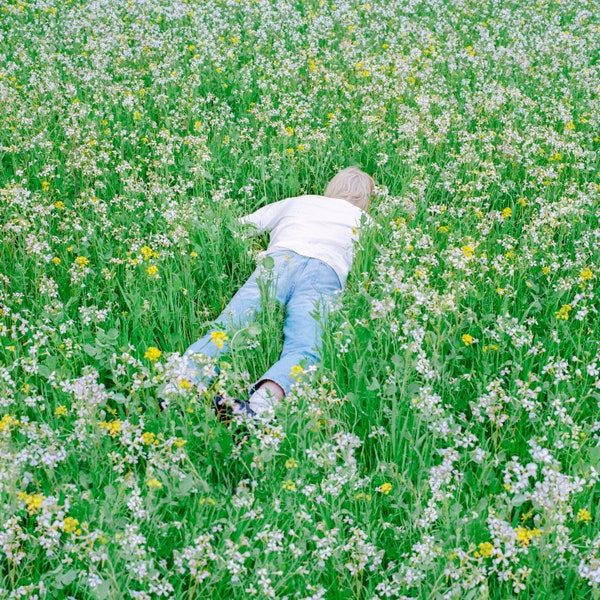 Self-taught EDM producer Porter Robinson's second full-length album (his first since his debut Worlds, in 2014) has had a long road to release. Created after a depression-induced fallow period of songwriting, then originally announced in January 2020, Nurture's launch date got pushed several times over the pandemic but was absolutely worth the wait once it arrived. Delicate piano, warm rushes of synths, rippling drum lines and Robinson's soprano-skewed vocals all mingle into an unexpectedly cozy aura—these songs are either the hypest lullabyes or calmest club bangers you'll ever encounter. Messages of comfort appear throughout: "I'm on your side for the rest of your life," reassures the titular character on "Mother;" "Look at the sky, I'm still here / I'll be alive next year," Robinson sings on the expansive second track "Look At the Sky." He may have written that latter chorus while traveling back in 2017, but after *waves hands around everywhere* all this stuff that's happened since March 2020, such a hopeful refrain feels especially relevant and reassuring. I am issuing a prediction that some of the best hugs of 2022 will probably occur at Porter Robinson shows next year.—Molly Mary O'Brien
---
42. Mister Goblin – Four People In An Elevator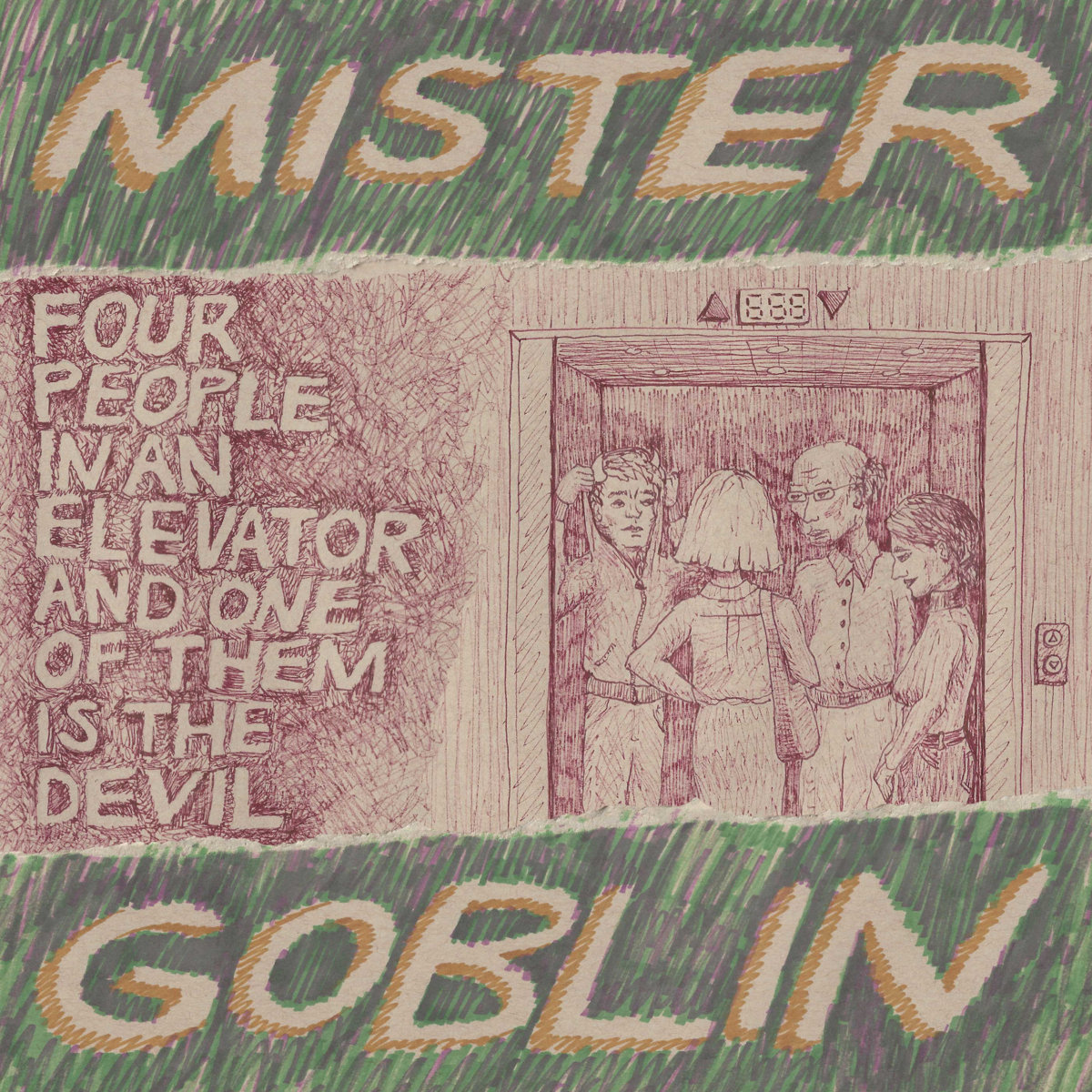 If anyone writes an indie rock album that's slow, smokey, and primarily about a horror movie, I will probably love that album. Apparently that is even true if the horror movie is an M. Night 2nd rate original like Elevator. But it's not just the horror theme that makes this one worth listening to; honestly that isn't even the best part. What makes this album so great is the top-notch songwriting from Sam Rosenberg (previously the vocalist of Two Inch Astronaut). Lyrically, the album is brooding and darkly funny, while the catchy hooks and guitar parts will keep you humming along. In the midst of all that, Four People in an Elevator features the saddest song about 6 Flags Great Adventure that I have ever heard.—Henderson Cole
---
41. Johanna Samuels – Excelsior!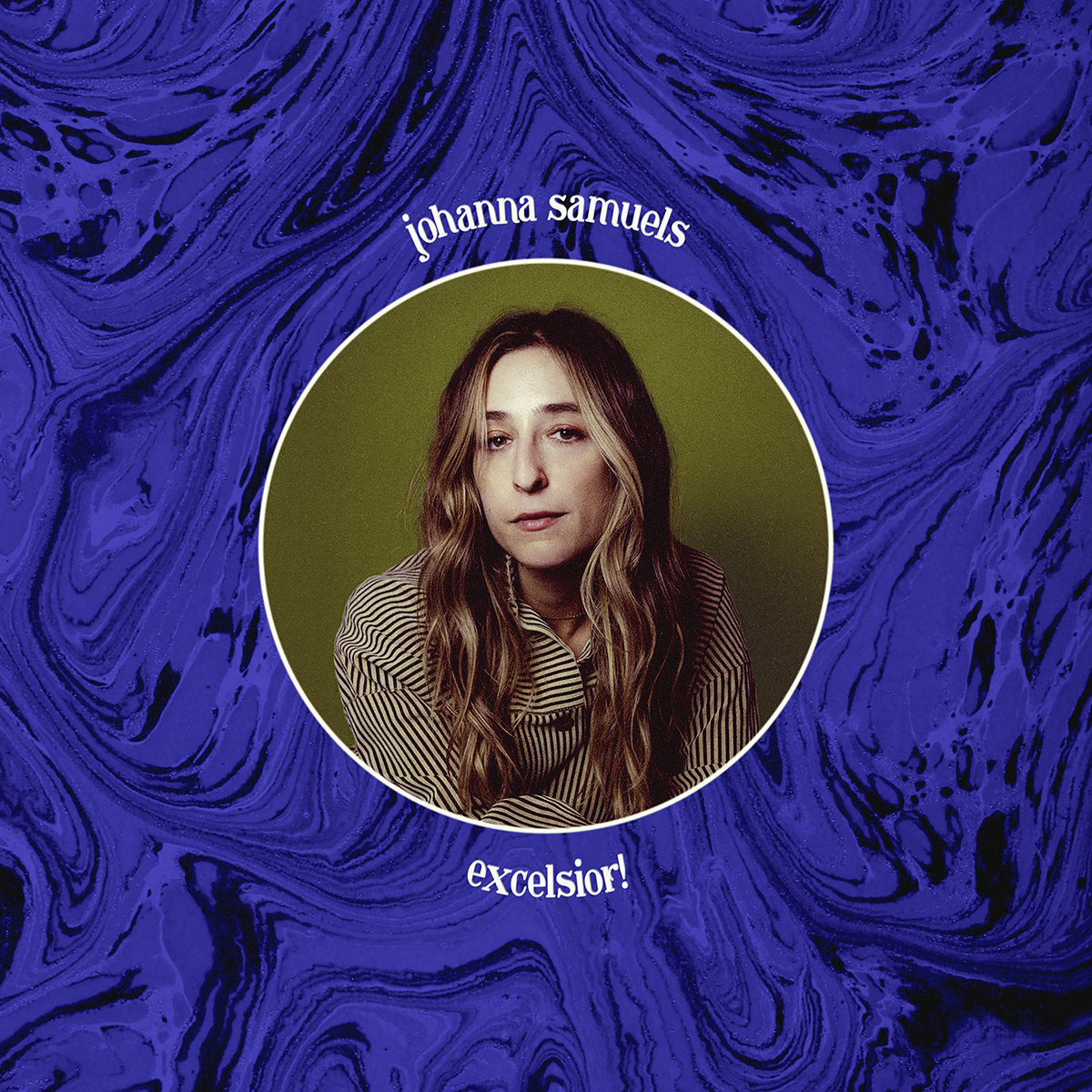 On Excelsior!, Johanna Samuels' capacity to steep her lyricism in candor and heart is magnified by the artful production and varied range of styles she approaches over the course of the record. Her soothing and emotive voice provides a balm as she works through the intricacies of her relationships, coming to cathartic conclusions that reveal her own capacity to find beauty and release in the rough edges of love gone wrong. – Emma Bowers
---
40. Dijon – Absolutely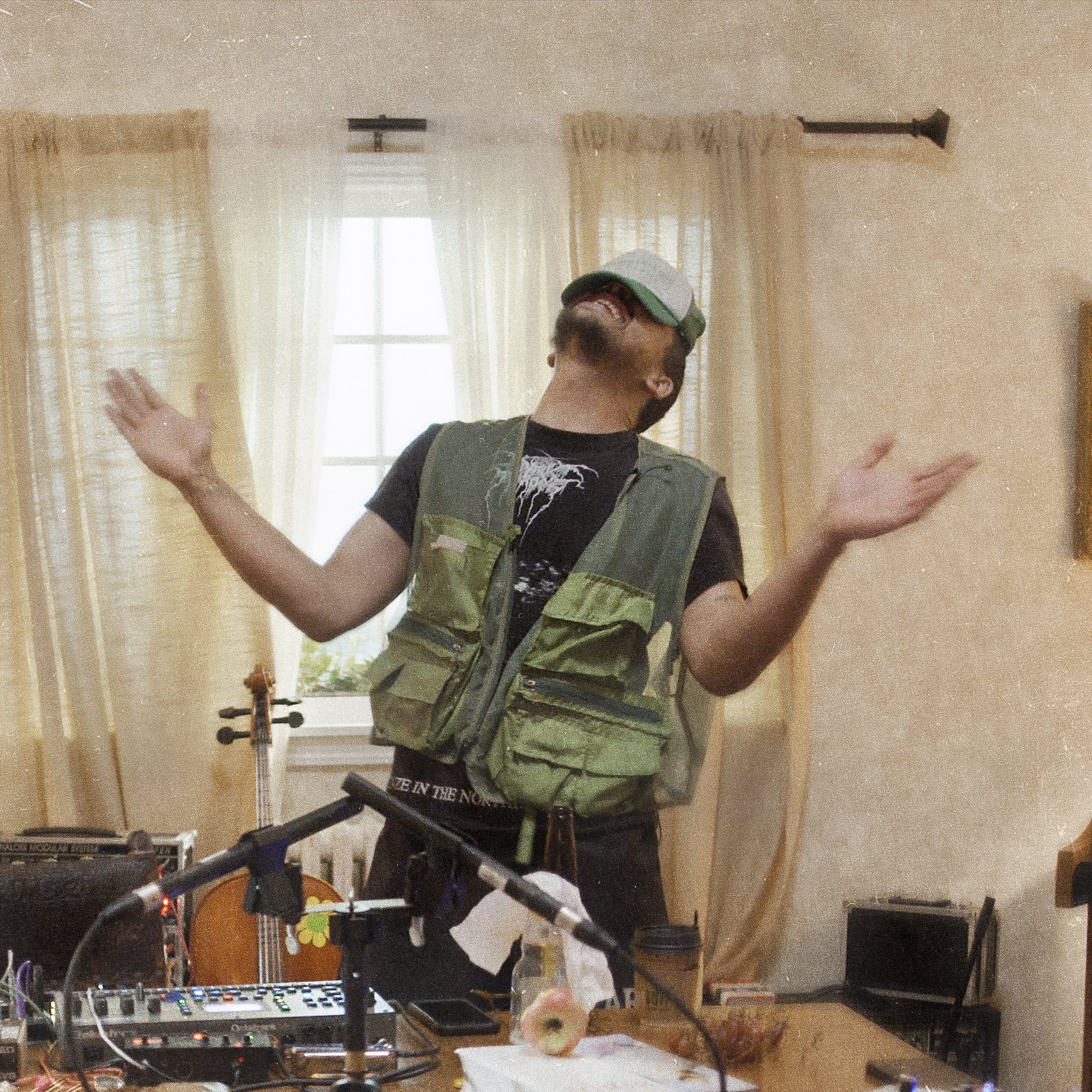 As many have said, Dijon's Absolutely was a sleeper record when it dropped. Going into my first listen, I didn't know what to expect out of it. With much of modern day R&B, the artists that are dominating that space now seem to blend together more times than not. And yet, it's obvious that's not what happened here once you finish Absolutely. As one weaves in and out of the tracks, there's a strong Frank Ocean influence within his artistry. At times there's also pieces of '90s R&B as well as some beautiful nods to Stevie Wonder. Overall, it's a solid but underrated release that has been on repeat since it dropped. It might be too soon to say but Dijon could definitely be blossoming into one of the best R&B artists of his generation.—Hope Ankney
---
39. black midi – Cavalcade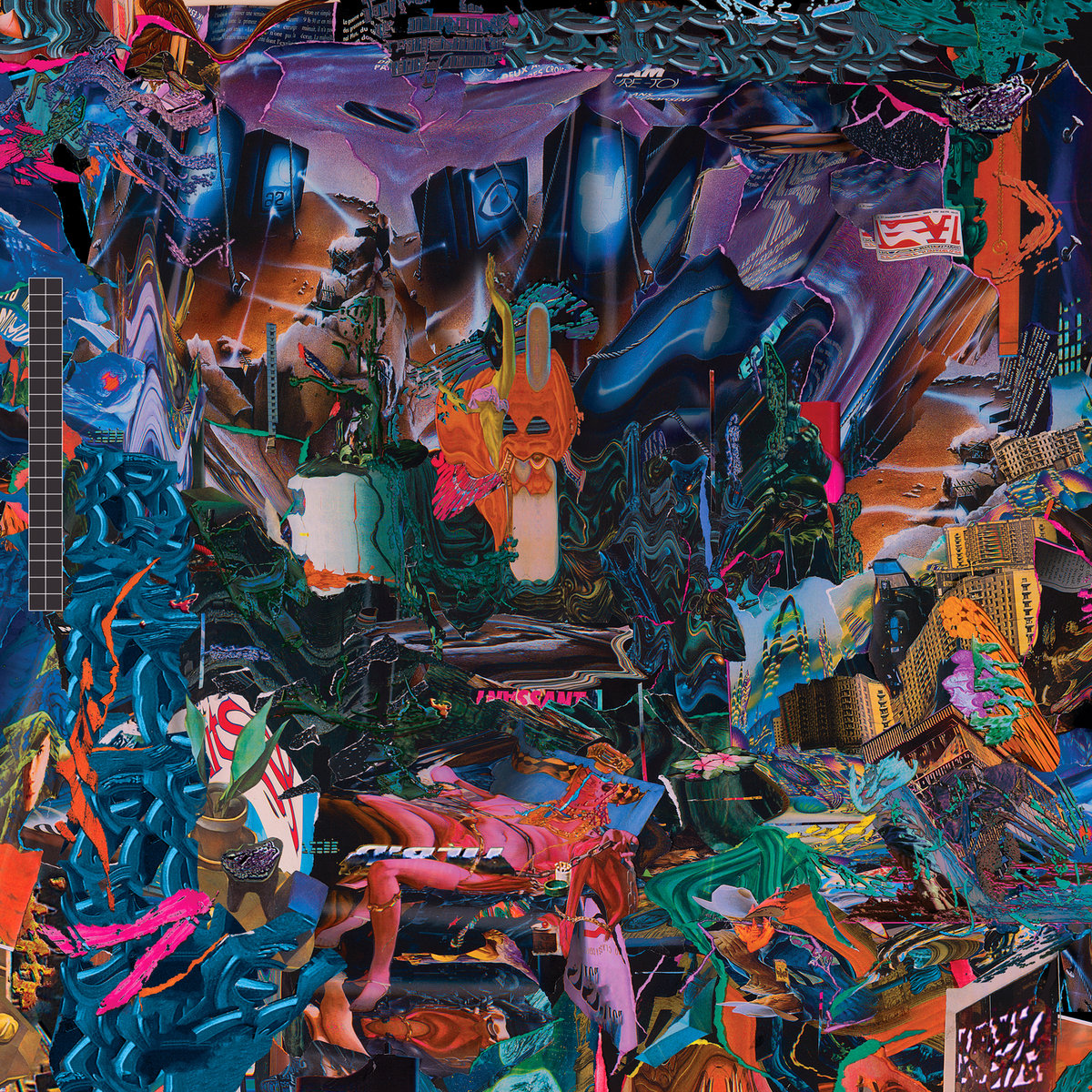 black midi continue to showcase their artistry through the medium of music on Cavalcade. After their debut album dropped in 2019, the band's signature chaotic and expressive guitar tones have been embellished and amplified by the brass and other instrumentals included in their sophomore LP. Tracks such as the opening "John L" show that the band is not fearful of taking risks with their songwriting, incorporating influences of free jazz into their sound to create a well-executed and complex track. Other tracks such as "Marlene Dietrich" and "Diamond Stuff" offer a more stripped-back glimpse of their songwriting abilities. Overall, the album is cohesive and offers depth and complexity while maintaining a narrative throughout the record. It's amazing to see such a young band come out with such an impressive arsenal of tracks in a record like Cavalcade.—Sarah Knoll
---
38. Cassandra Jenkins – An Overview On Phenomenal Nature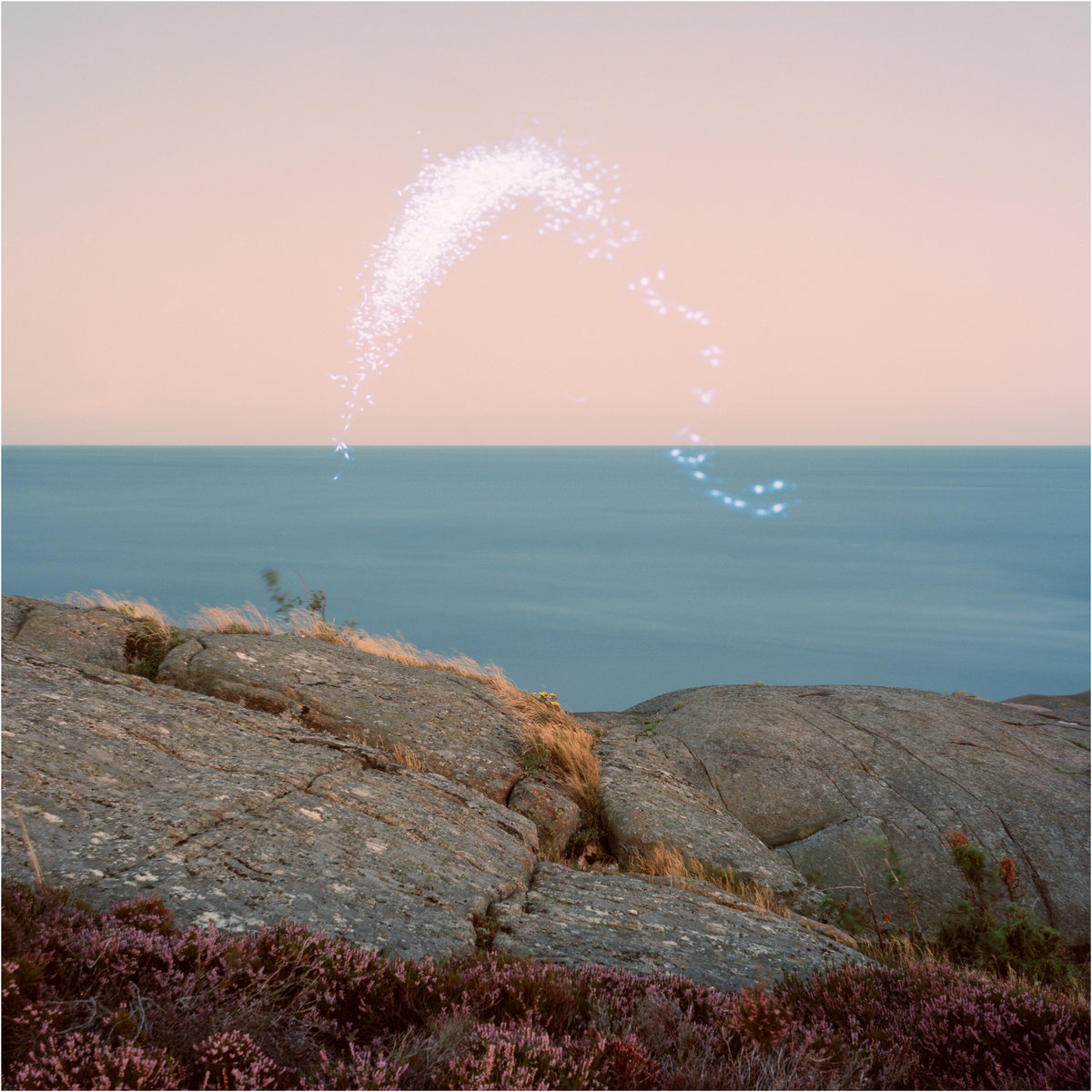 In this stunning collection of intimate tableaus, Cassandra Jenkins delivers a tender account of grief, healing and introspection. In eulogizing her late friend musician David Berman, Jenkins finds strength in herself and reveals a nuanced understanding of the tides of pain and reflection she endures. An Overview On Phenomenal Nature is home to "Hard Drive" is one of the most arresting songs of the year, with it's kaleidoscopic instrumentation and spoken verses. – Emma Bowers
---
37. Citizen – Life In Your Glass World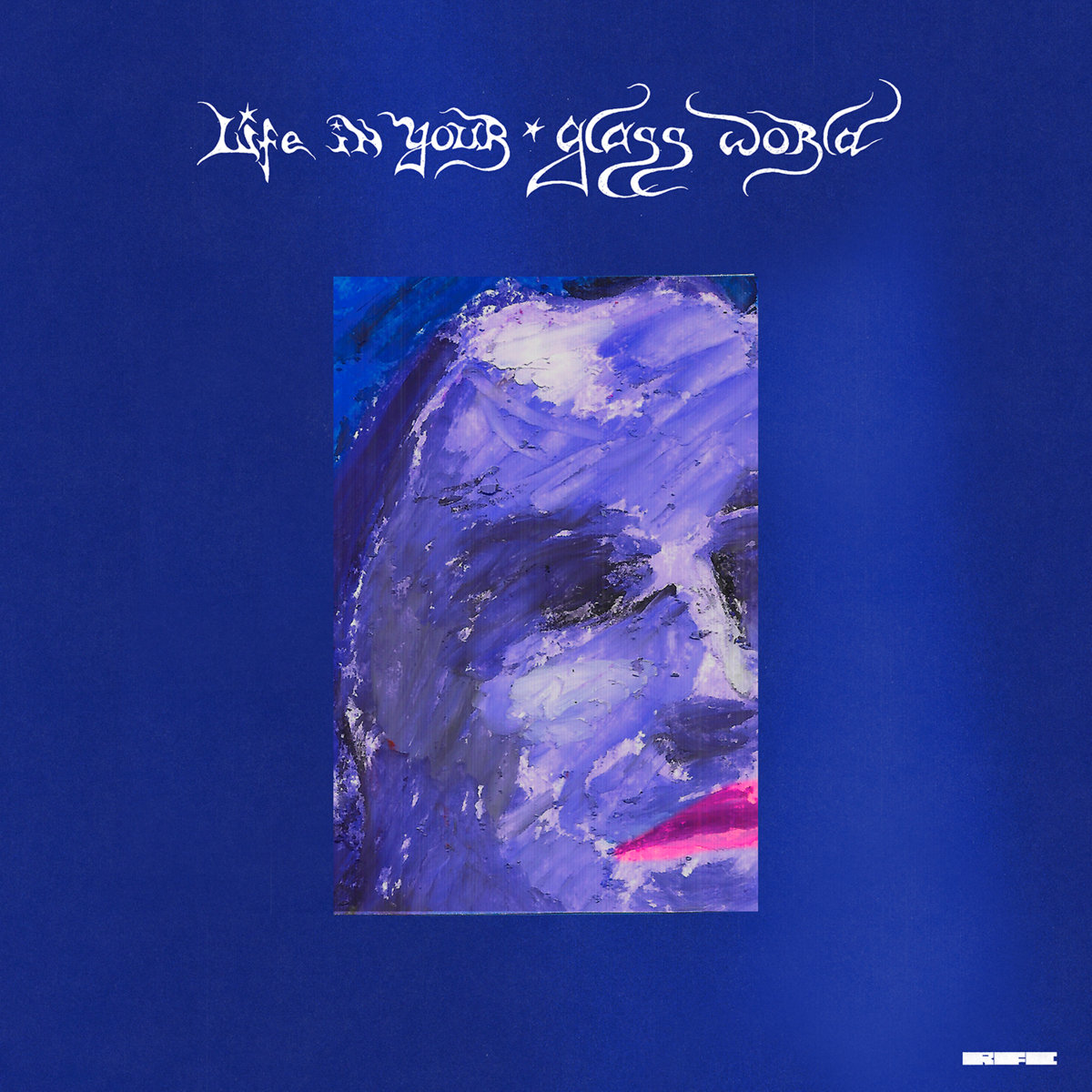 If this record had been released during the early 2000's dance-punk/indie rock revolution, I may have bitten. Alas, I placed myself in staunch opposition of some of the more popular bands from that era (minus the Killers… I shall always f*ck with the Killers). Some call me a fool, some say I just wanted to not like stuff that was popular (dumb). But, Citizen have made me believe that super catchy dance pop can be married with more aggressive tastes and… work? I hear the synths on this record and I'm immediately brought back to bringing that first Bravery CD home from Borders Books and Music. Or that first Rock Kills Kid CD. Leave me alone, that shit was all over WHFS and DC 101 when I was younger, it was as impossible to escape as Finger Eleven and Staind. Ok I'm losing the point here. Life In Your Glass World pushes the boundary for Citizen because it feels like the natural progression from some of their softer, more upbeat songs off of their last record, As You Please, and dives further into their softer, more melodic side with tracks like "Thin Air," "Glass World," and "Winter Buds." "Blue Sunday" best approximates some of the band's earlier material, while closer "Edge Of The World" sounds like it could have been taken off of any Strokes record from the early 2000s…and I don't mind it. – Adam Parshall
---
36. Tyler, The Creator – CALL ME IF YOU GET LOST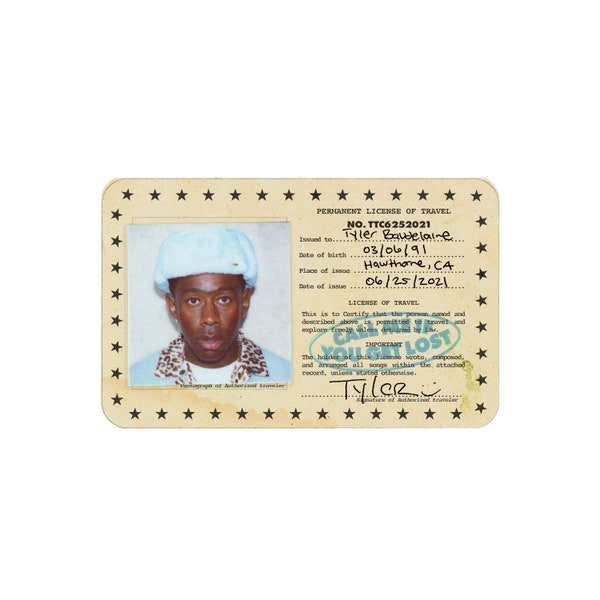 "Call me if you get lost": the album's title is a mantra that legendary mixtape host DJ Drama shouts jubilantly throughout the 53-minute length, and it serves as a hypnotic theme for the dazed, itinerant beats Tyler, The Creator has cooked up (with some help from Jamie XX and Jay Versace). The 30-year-old is in Out Of Office mode, traveling to exotic locales in Rolls Royces and getting hand-fed French vanilla ice cream, but there's something a little malevolent eroding his vacation bliss. The grim revelations of "MASSA" and the tragic romance of "WILSHIRE" live side-by-side with the pure let's-go-to-Cannes celebration of "WUSYANAME." Bad memories keep bubbling up amid the abundance, like having an anxiety dream while sunbathing at a tropical resort. Tyler's alter ego on this album is "Tyler Baudelaire," a reference to the hard-living Decadent French poet, and CALL ME IF YOU GET LOST definitely proves decadence and darkness go hand in hand.—Molly Mary OBrien
---
35. Manchester Orchestra – The Million Masks Of God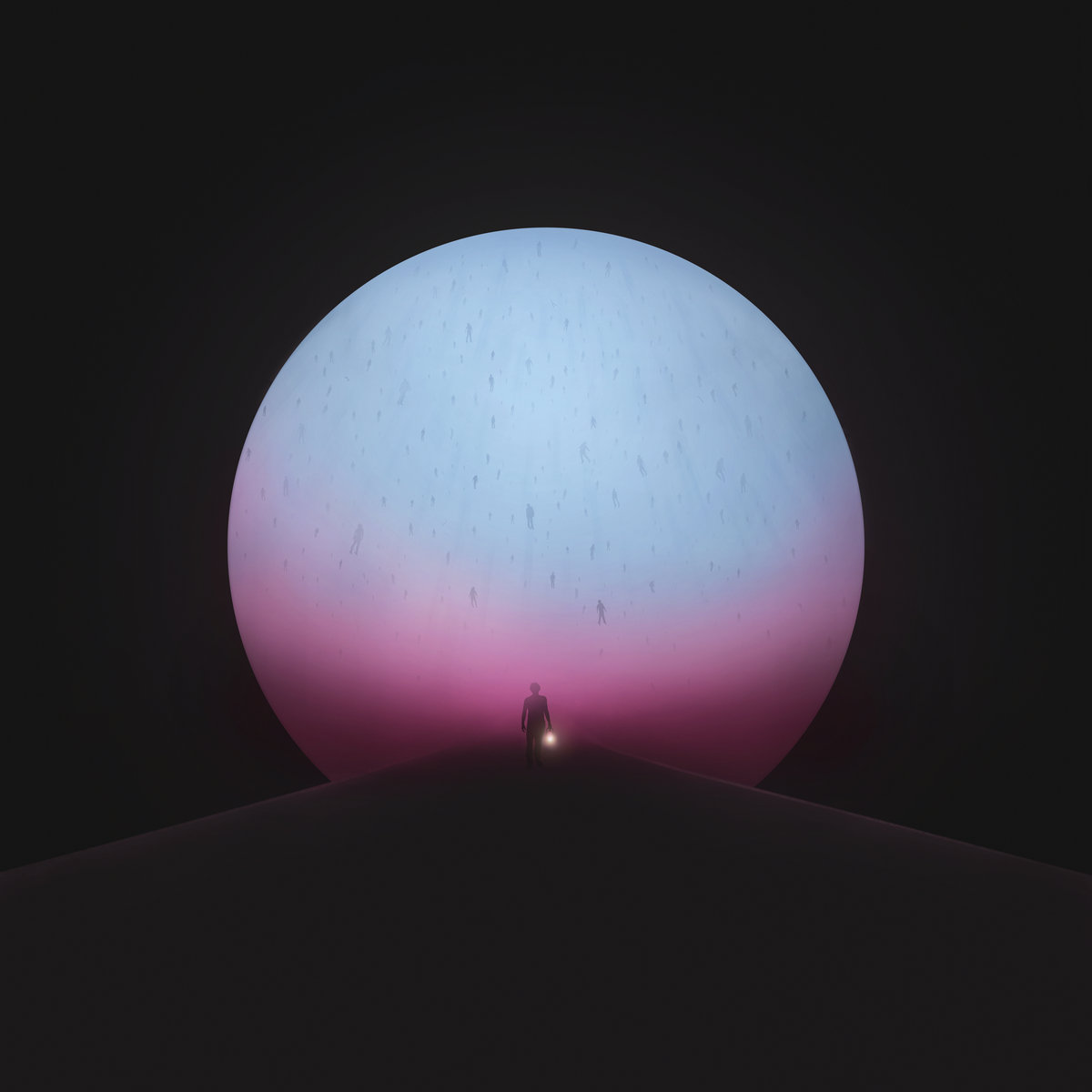 The sibling album to 2017's Black Mile to the Surface, The Million Masks Of God is charmingly emotional, melodic, and substantial. The former release tells a story from birth to death, and the latter from birth to death to the beyond. Listening to them back to back is a gloriously cinematic experience. It is an amalgamation of what has made this band consistently outstanding since 2006. The multi-layer harmonies and sonic textures are abundant and tremendous here as they summit an intimate terrain not yet reached until now.—Tyler Holland
---
34. Laura Stevenson – Laura Stevenson
On her sixth solo full-length, Laura Stevenson has delivered perhaps her definitive set of songs, traversing her repertoire of lonely acoustic tunes ("After Those Who Mean It," "Moving Cars"), breezy pop-rock ("Don't Think About Me"), and darker, more assertive rock and roll ("State"). Stevenson is at her very best lyrically on her self-titled record, ever the best at crystallizing hyper-specific emotions. On opener "State," that emotion is anger, the kind only understandable after the worst of it is over, Stevenson likewise giving clarity in the final quiet moments of an otherwise blistering rocker: "I become rage / A shining example of pure anger / Pure and real and sticky and moving and sweet." On the bright and folky "Sky Blue, Bad News," it's a fraught mixture of remorse and uncertainty, culminating in hibernation: "And maybe I'll be better in a year / And maybe I'll deserve it then." Her warmest album yet, Laura Stevenson espouses the benefits of sitting patiently with our most complex feelings. —Jordan Walsh
---
33. snow ellet – suburban indie rock star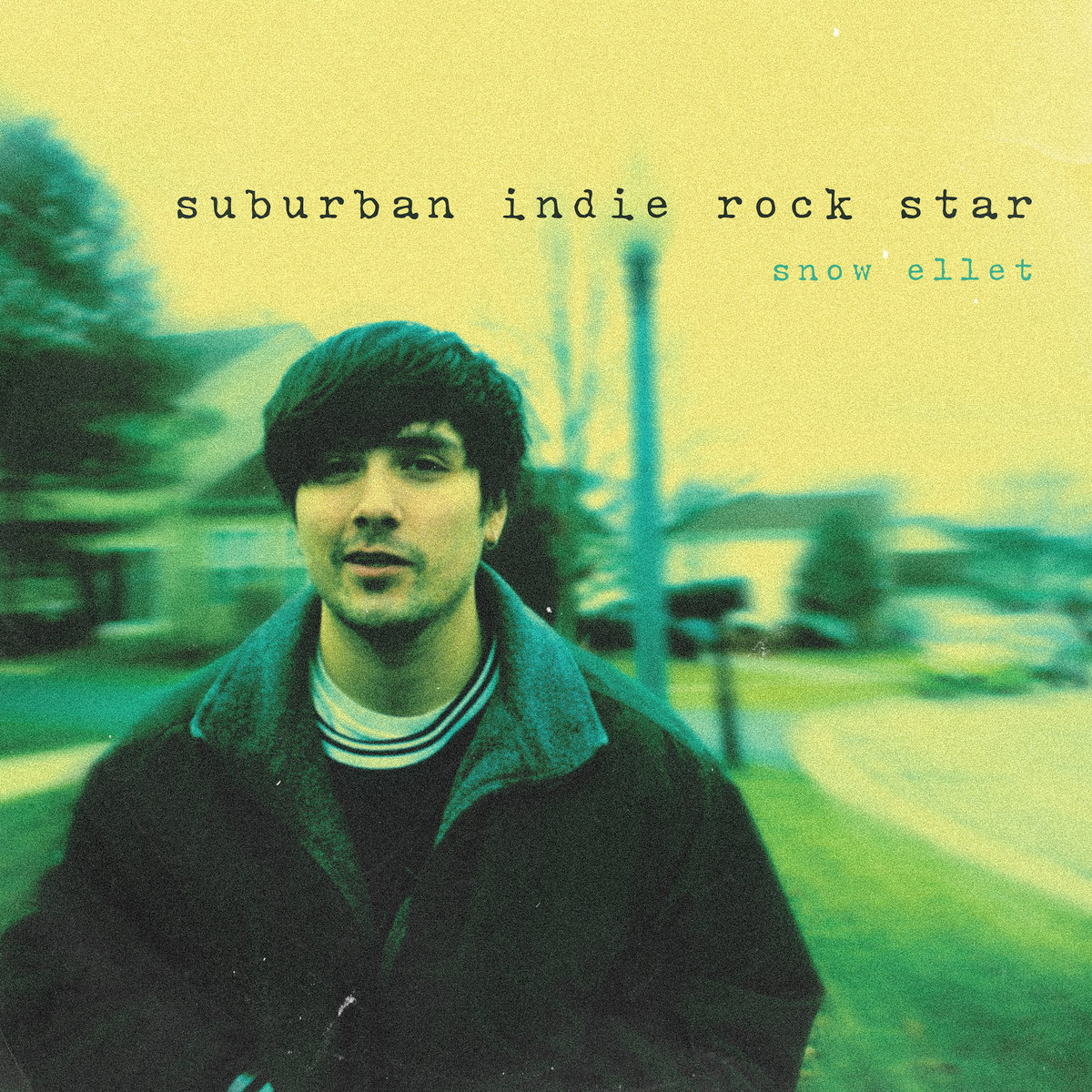 Now with hindsight, the story of Suburban Indie Rock Star is an aspirational one. Every person who has self-released a project on Bandcamp hopes that it breaks through and catapults them to new heights. But it very rarely happens, which was part of the excitement when the online emo community collectively discovered and raved over Snow Ellet's debut EP at the same time in April, culminating in a Pitchfork review the next month. We now had the answer to the question posed on "to some I'm genius," which wrestles with the self-doubt that comes with any artistic project. Snow Ellet had now moved beyond the bedroom, becoming a staple for the emo community. The original mission statement of "too indie for the pop punk kids and too pop punk for the indie kids" quickly became a reality, opening for Chicago pop punk stalwarts Knuckle Puck and easycore revivalists Meet Me @ The Altar.—Hugo Reyes
---
32. Super American – SUP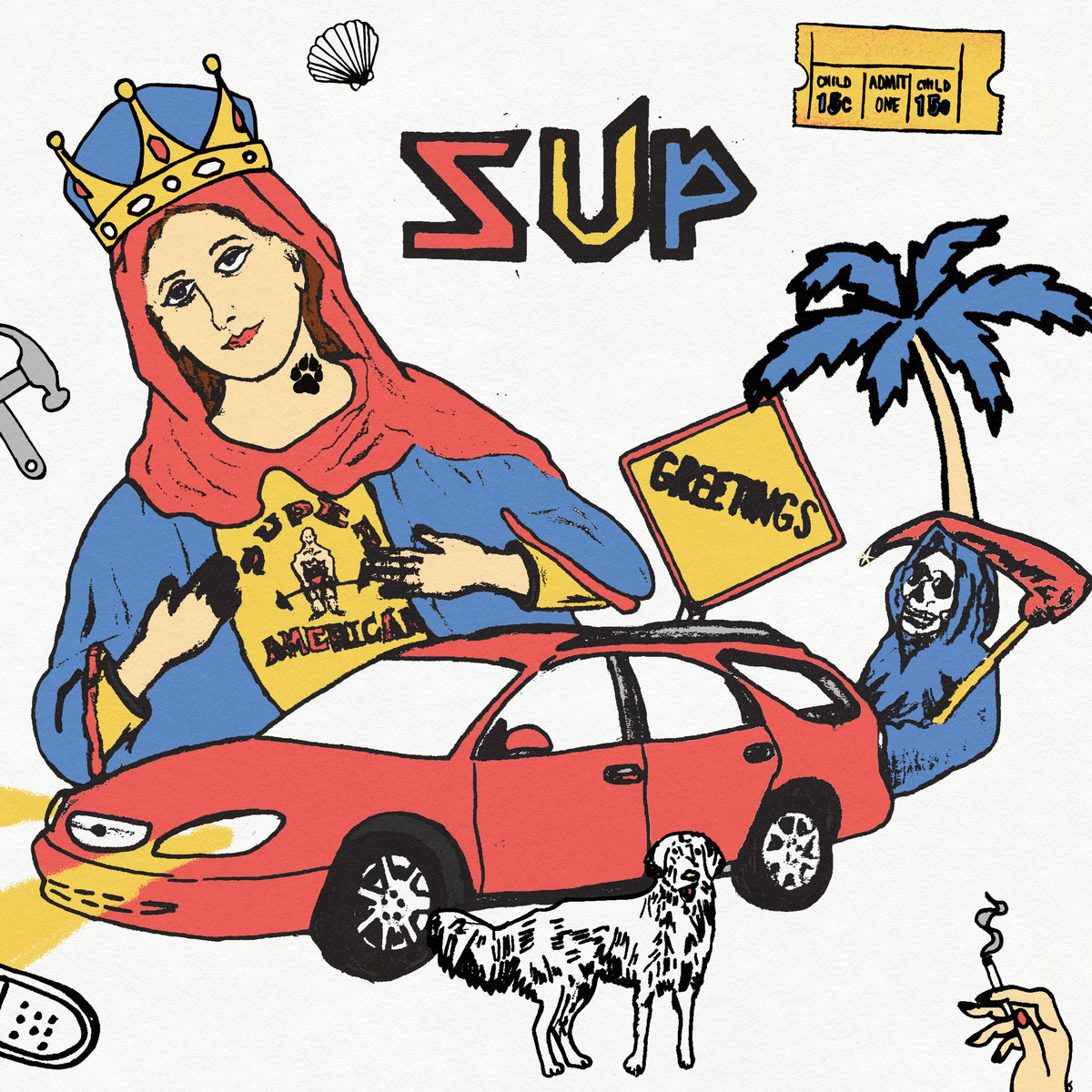 Some of the best records of the late 90's were blink-182's break-through album, Enema of the State, and the master-class in song-writing that is Third Eye Blind's absolutely massive self-titled debut. The two were branched under the same "alt" umbrella, existing alongside each other in radio rotation, but lacked any real connection. That is, until Super American released their sophomore album, Sup, earlier this year. Sup aims to bridge the gap between two not so distant titans of alt rock. And it does so by borrowing the levity and sense of humor of the former on songs like "fuck it", "hot dog", and "RIP Jeff", mixing that with the knack for absolutely timeless and earwormy hooks of the latter on songs like "how big is your brain?", "together", and "greetings", and making sure we've still got absolutely batshit break-neck bangers like "relax and float downstream", "free bird", and "butter." Sup is eternal summertime, endless youth, and bottomless mimosas at brunch.—Joel Funk
---
31. Sun June – Somewhere
On Somewhere, Austin's Sun June paints each track in a particular shade of longing. Smoldering instrumentals are punctuated with beautifully layered percussive and electric elements, while singer Laura Colwell unfurls transient memories with a sense of nostalgia and exasperation. Each track presents a slightly different variation on this sound and theme, and together they form a cohesive album worth coming back to again and again. – Emma Bowers
---
30. Katy Kirby – Cool Dry Place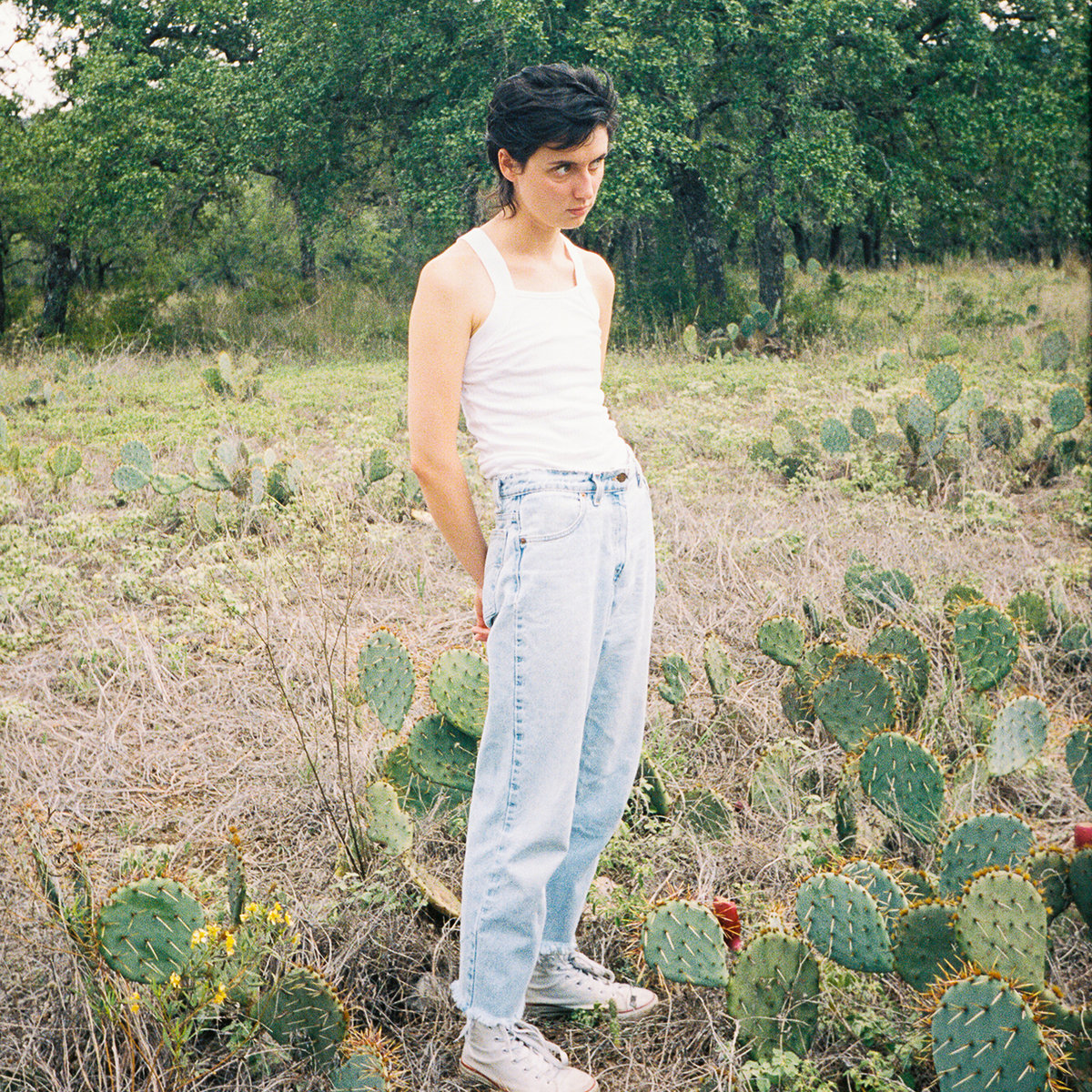 Katy Kirby has a knack for intertwining small details with memorable melodies, and on Cool Dry Place she does just that. Kirby's full length debut alchemizes pop and indie-rock in a slightly off-kilter and refreshingly unique manner, especially on standouts "Juniper" and the record's title track. Take a listen and I know you will be excited and intrigued by this new artist. – Emma Bowers
---
29. SPIRIT OF THE BEEHIVE – ENTERTAINMENT, DEATH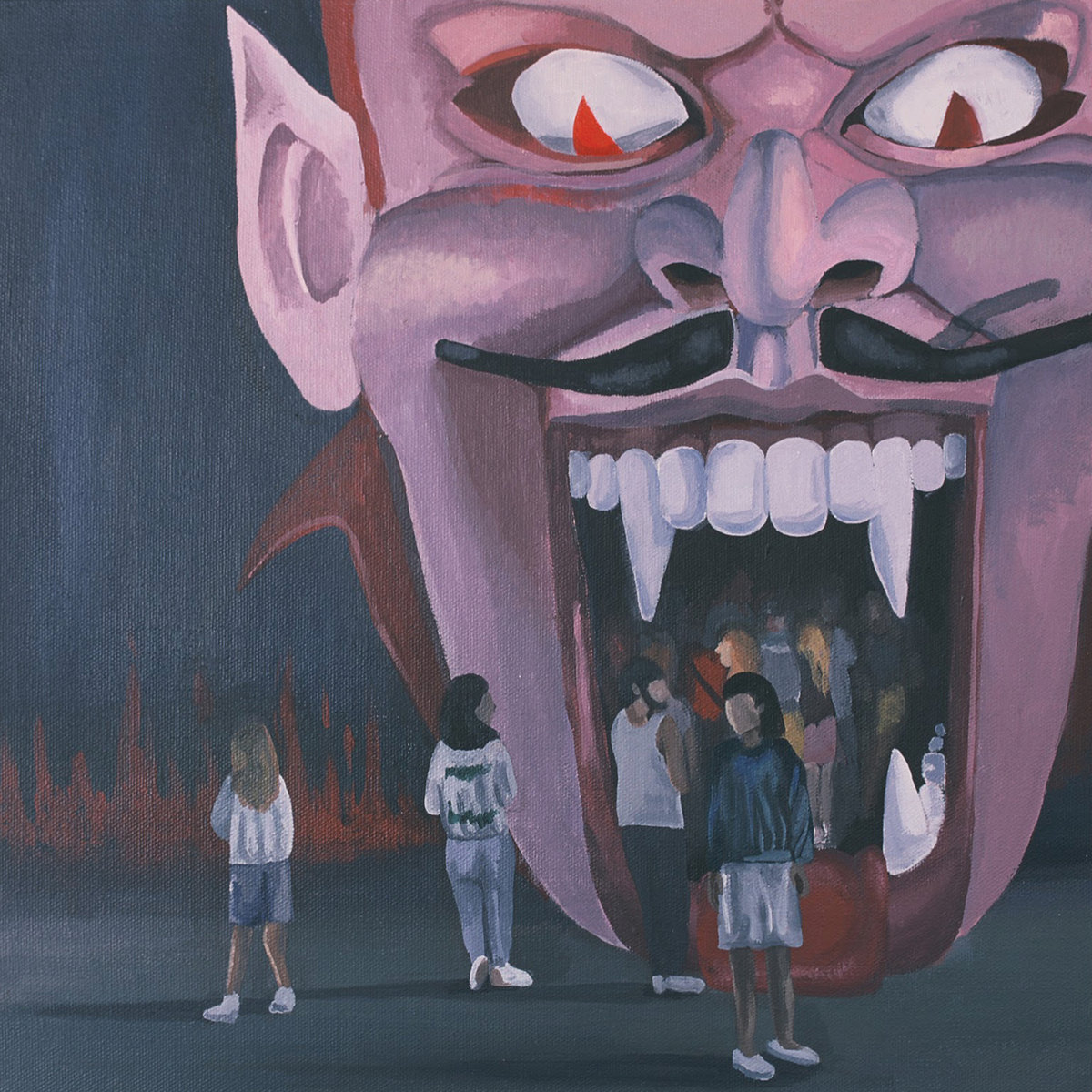 Listening to ENTERTAINMENT, DEATH is sort of like looking at old family photos through a haunted View-Master. On their fourth album, Spirit of the Beehive continue to play by their own rules, pushing their sound into bold new directions without straying too far from their truly unique approach to creating music. In fact, there are plenty of moments on ENTERTAINMENT, DEATH where it feels almost as if Spirit of the Beehive are making an effort towards being confrontational with the listener themselves—songs bleed into one another in the most gnarled and demented ways imaginable, resulting in tracks like "WRONG CIRCLE" and "WAKE UP (IN ROTATION)" sounding that much prettier in the process. ENTERTAINMENT, DEATH might not be the most pleasant listening experience you'll have this year, but it's guaranteed to be one that will stick with you long after you're done.—Michael Brooks
---
28. Wednesday – Twin Plagues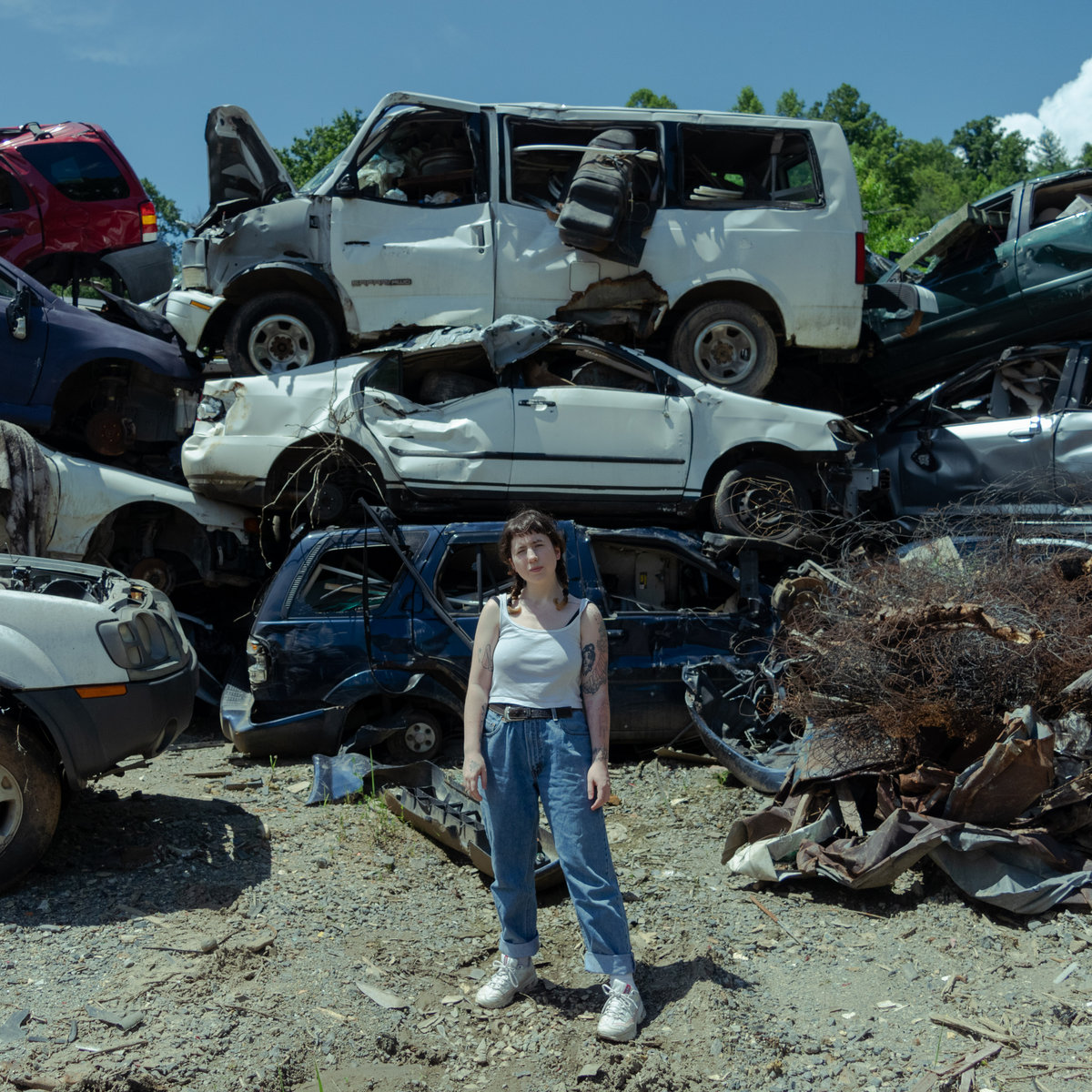 Wednesday have truly come into their own on Twin Plagues. The shoegaze/post-rock band pushed themselves sonically to create a darker and more haunting sound on Twin Plagues. Reinforcing themes of loneliness and holding onto memory. The wailing guitar tones create an atmosphere that at times is comforting, while on other tracks envoke a dreadful spirit. Twin Plagues feels like a perfect title for this record; finding the balance and duality of dark and light emotions and grasping onto the "good times" in times of need.—Sarah Knoll
---
27. LIL NAS X – MONTERO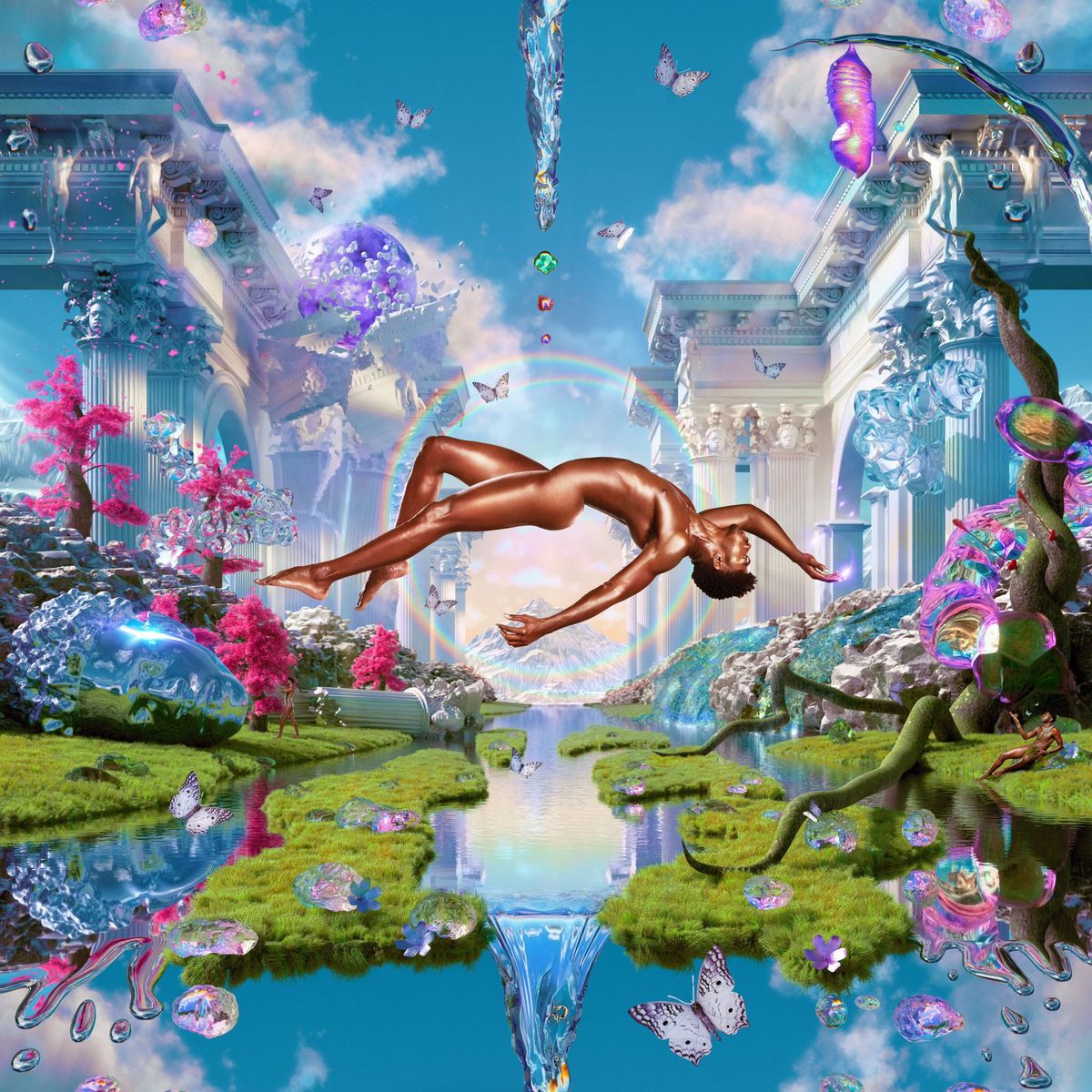 Back in 2019, it was easy to assume that "Old Town Road," was a lucky one-off, and Lil Nas X was just another artist who would enjoy a few fleeting moments of fame. Now a ubiquitous figure, it's hard to believe that MONTERO is only Nas' first album — he's been everywhere over the past few years, especially for his decision to publicly come out when "Old Town Road" was at the height of the charts. MONTERO is an exuberantly queer album, both a celebration and exploration of his life. The first half, layered with slick production and marching band beats, is markedly more joyous, dunking on those who doubted him in "DEAD RIGHT NOW" and "INDUSTRY BABY." The second half is darker, revealing what sits underneath his shameless social media presence — the struggle of navigating his intersectionality while being met with vitriol from critics and conservatives. The gentle "SUN GOES DOWN" grapples with his suicidal thoughts, and it's refreshing to hear a Top 40 artist lay himself bare in an industry that would have been content pushing him aside as a one-hit wonder.—Madison Van Houten
---
26. Jhariah — A Beginner's Guide to Faking Your Death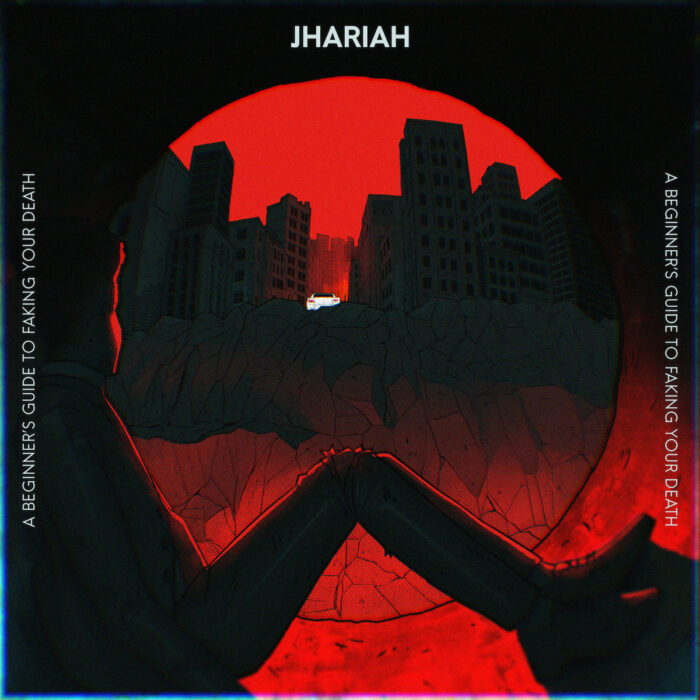 Jhariah crafted not just an album but a world in itself in A Beginner's Guide to Faking Your Death. The long-anticipated, vibrant album landed with energy, creativity, and depth, along with some of the already staggering songs existing in previous mixes and EPs. Layers and layers of crafted sound matched by Jhariah's signature theatrical vocals make every track feel like a true performance, like falling into stagecraft but truly immersive. From "Needed a Change of Pace" to "To Take For Granted," every moment is searing and evocative, and at times disarmingly tactile. You can immediately picture action-loaded scenes of your favorite stories, as told by Jhariah, especially in the ever-powerful "Debt Collector." Even slowed-down tracks like "Flight of the Crows" are lifting and scenic in ways that just audibly send listeners into a dynamic sound adventure. Jhariah continues to be the artist to watch as his vivid style and performance evolve. —Amanda Starling
---
PREVIOUS PAGE – NEXT PAGE
PAGE 1 (#50 – #26) – PAGE 2 (#25 – #6) – PAGE 3 (#6 – #1 + Playlist & Award Winners)
---
The Popdosemagazine is ad-free and 100% supported by our readers. If you'd like to help us produce more content and promote more great new music, please consider donating to our Patreon page, which also allows you to receive sweet perks like free albums and The Popdosemagazine merch.