Artist Interview: Stephen Ibanez, Jr., of Bread Pilot
Posted: by The Editor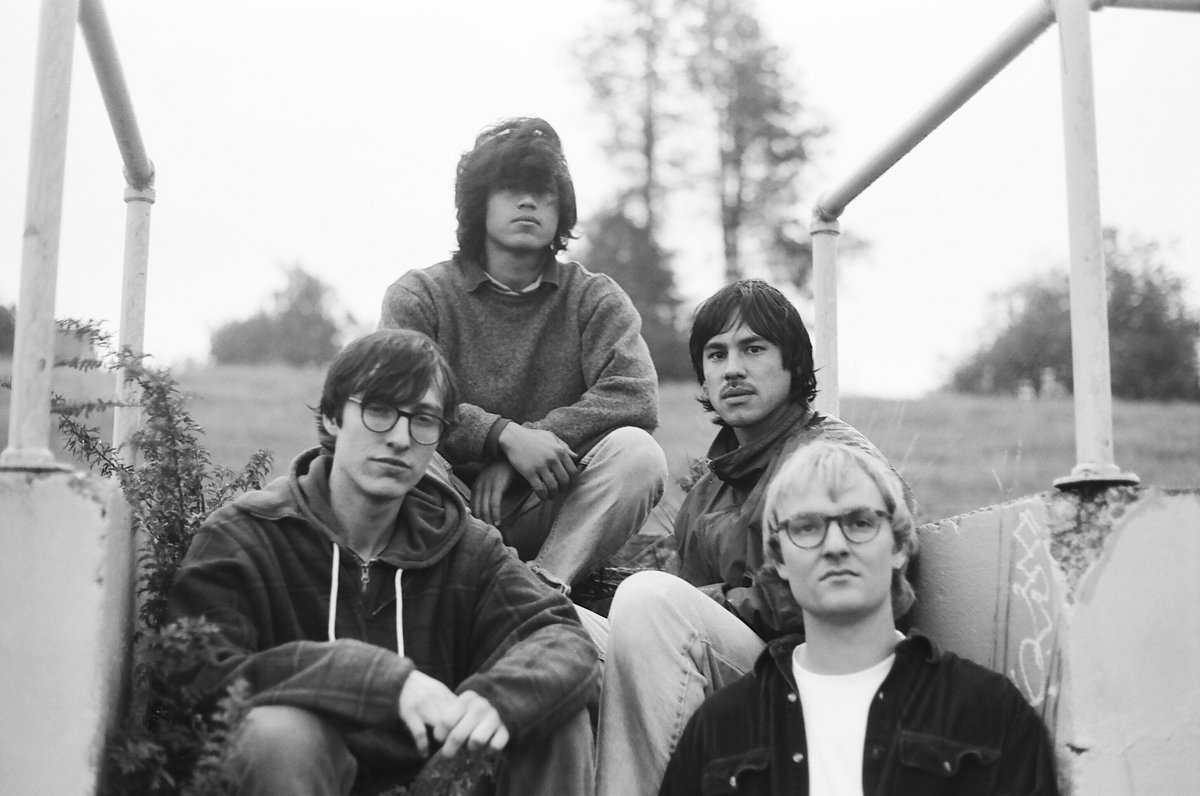 When Double Double Whammy signs a band, The Popdosemagazine listens–they've been tastemakers in the indie scene long enough to be trustworthy. So when they signed Washington-by-way-of-Connecticut indie rockers Bread Pilot, it was clear that band would be one to watch. They've been playing together over a decade, the four-piece–guitarist/vocalists Stephen Ibanez, Jr., and Taylor Hayden, bassist Levi Nattrass, and drummer Evan House, and tomorrow they'll drop their new LP New to You, a dense and breezy record that manages to feel both spacey and intimate. The Popdosemagazine spoke with Ibanez about the record over email.
---
Was it difficult to structure the record to flow cohesively with two different vocalists/songwriters?
It didn't feel especially difficult. We've been listening to each other's songs and collaborating for so long that our songwriting styles have kind of evolved together in ways. We pick up tricks from each other and share a lot of the same tastes.  It's been an intuitive process working on songs together and bringing them to the band for everyone to throw their styles in.
Knowing how long the band has been around, how do you think you would feel if you gave your younger selves the finished version of New to You? Would you be happy with the direction the record took? Surprised?
I think we'd all be surprised by the leap in production and how we honed in more on songwriting and arrangement. Over the years I think we've become less likely to settle on arrangements and are more interested in cutting to the core of a song in the writing stage. I think our younger selves would be really excited by the cohesion of the album.
I'm always impressed and interested when bands choose to open their records with the slowest and quietest song. Why did you decide to open New to You with "Bone Spoke"?
Sam Rosson who engineered and co-produced the record thought of the idea fairly early on in the recording process. He thought the opening of the album needed a bold move. I'm not gonna lie, I was a little skeptical at first but it ended up being a really satisfying choice. As we got closer to actually sequencing the album it felt as though "Bone Spoke" would only really work on the album if it came first.  It serves as a breather before getting into the whole thing.
"Droopee" almost sounds like a completely different band than the rest of the record. What was the writing of that particular song like?
 It started out as a loop of the chords and the bass line and I just wrote to that. It's the oldest song on the record and I don't typically write like that anymore so that probably has some influence on how it may feel different. Also it feels like the least guitar-centric song on the record up until the second half, so it has a little more air in there than the other tracks do.  
If there's any one thing you want listeners to take away from this album, what would that be?
We just hope people take a listen and can connect to it in any way. Hopefully it can feel like a friend they can hang out with because that's how we feel about our favorite records.
What does Bread Pilot have planned for the rest of 2022?
We have a bunch of new songs that we need to hone in on because we're planning to record in the fall with Sam Rosson again. So we'll likely be rehearsing and getting familiar with new material as a band and gearing up for the next one.
What was the most difficult part of recording this record?
The drawn out aspect of the whole process was most difficult. We started recording in October 2019 and got a big chunk of it completed by February 2020. When COVID hit it took us another year and a half to finish tracking vocals and overdubs and mix.  This ended up giving us too much time to listen to what we were working on under such a critical perspective.  Our tastes change and at times it was a challenge being able to know when something was finished or not.  It was also very new for us to record in a studio environment. Adjusting to the pressure of being on the clock in the studio and working with a producer for the first time forced us to bring more attention and decision making to the work.
How, if at all, did COVID affect the process?
COVID lengthened the process significantly . Recording began the first week of October 2019 and a big chunk of it  was tracked by February 2020 when COVID hit. After that it took us another year and a half to finish tracking vocals, overdubs and mixing. That period was pretty taxing . It definitely made us feel like making a record during this time wasn't the most important thing we could be doing. Simultaneously, it gave us something to focus on and care about and have something to look forward to.
New to You is out tomorrow on Double Double Whammy.
---
—
Zac Djamoos | @gr8whitebison
---
The Popdosemagazine is ad-free and 100% supported by our readers. If you'd like to help us produce more content and promote more great new music, please consider donating to our Patreon page, which also allows you to receive sweet perks like free albums and The Popdosemagazine merch.