Album Review: The War on Drugs – 'I Don't Live Here Anymore'
Posted: by The Editor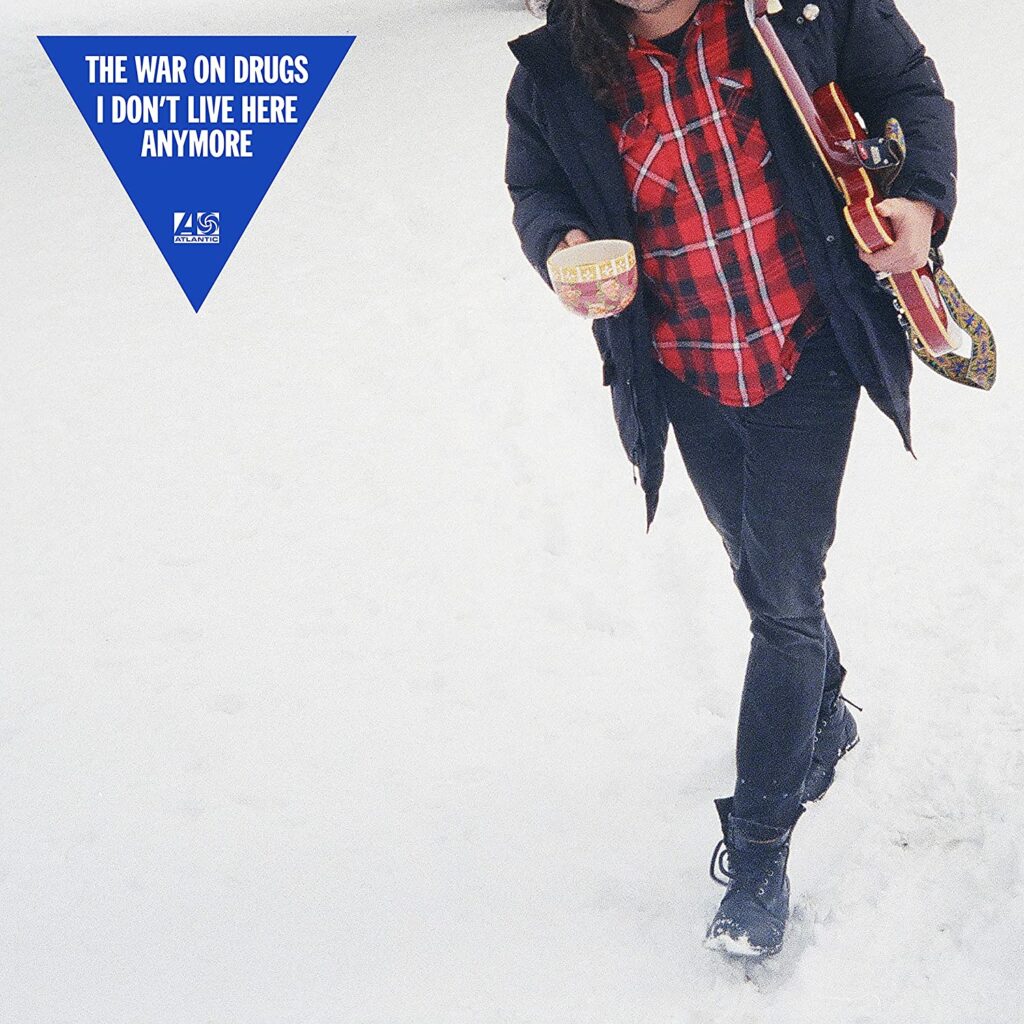 In a lot of ways, The War on Drugs are a band that sounds like countless others. Long, sweeping rock songs with obvious Springsteen influence are hardly an original idea. However, each record they've made proves to be so much more upon closer inspection. They're one of a kind, with heartland-rock-by-way-of-Philadelphia songwriting that results in warm, gorgeous songs meant to envelop you. There's a sheer wonder contained within the psychedelia their music seems to microdose. They're been refining this balance for years, and on their fifth record, they've perfected it. I Don't Live Here Anymore is massive, subdued, joyous, and crushing.
The opener and lead single "Living Proof" feels at first like a bait-and-switch. It leads one to wonder if a band with such an overwhelming penchant for the grandiose could really stick to something this sentimental and stripped back. This will be a mode they return to, but ultimately, no, they could never truly commit to scarcity. They prove this immediately after, with the gorgeous "Harmonia's Dream." With its quick, steady tempo and winding structure, it's the sonic equivalent of the sensation one feels staring out the window in a fast car, watching the highway and trees fly past you. The best War on Drugs songs are those in which the band pushes their Springsteen indebted styling to the point of self-parody, writing songs that feel like endless tunnels. Whenever, if ever, they should reach an end feels like an unanswerable question. This is exactly what we get with "Harmonia's Dream."
While much of the record sees the band leaning into what they know, there is a moment that sounds of its own type. The cold and echoed production of "I Don't Wanna Wait," along with Granduciel's voice masked with vocoder, immediately calls to mind "In The Air Tonight." The songs share a spatial sensation of an eerie room, darkness filling in the corners. Where "In The Air Tonight" is noted for its abrupt, dramatic drum fill, "I Don't Wanna Wait" is smoother. Its drums kick in fast, but they're accompanied by flares of synth and the guitars swell around them. It feels more like a natural build than a moment of letting the song become something massive. An album standout, "Old Skin" takes its sweet time. Though it begins as a quiet, piano-driven song that gradually unfolds into something fuller, more brash. As it reaches its peak and transforms into a classic rock inspired rollick, the arrangement is full of subtle chimes, carrying the album's shimmering wonderment into a new phase.
I Don't Live Here Anymore is the group's fifth album, a famously tricky distinction. If we're to use the five album test in our evaluation, it's the record that proves they pass. There's a reason that method persists when evaluating a band's career. So often the magic can wear off over time, as things become repetitive and normalized to the members themselves. The War on Drugs have avoided the usual pitfalls, and it shows in the work. They're still able to surprise us, and remind us why they've become as revered as they are.
Disappointing / Average/ Good / Great/ Phenomenal
---
–
Eric Bennett | @violet_by_hole
---
The Popdosemagazine is ad-free and 100% supported by our readers. If you'd like to help us produce more content and promote more great new music, please consider donating to our Patreon page, which also allows you to receive sweet perks like free albums and The Popdosemagazine merch.