Album Review: Justus Proffit — 'Speedstar'
Posted: by The Editor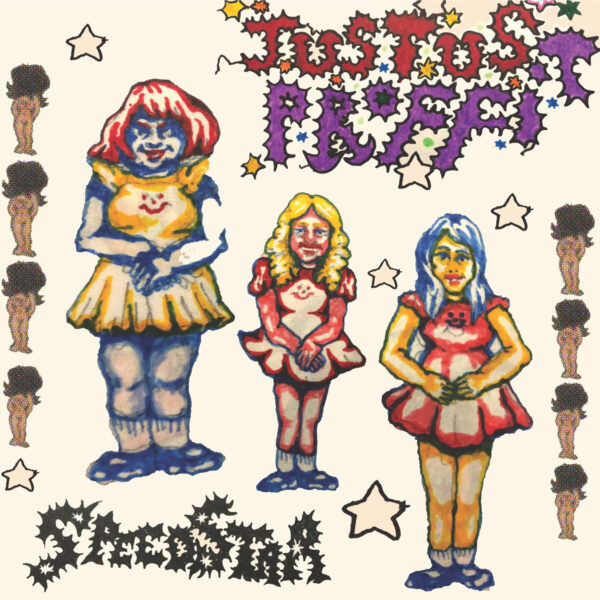 For years, Justus Proffit has been a cornerstone of the Los Angeles underground rock scene. He runs the DIY venue Topspace, collaborated on an EP with beloved songwriter Jay Som, and has opened for acts like Horse Jumper Of Love, Glitterer, and Toner, even though he's still solidly in his 20s. Although Proffit stays busy, he's still found time to hone a distinct sound that flirts with two styles: scuzzy punk pop and pretty folk. Proffit's second full length, Speedstar, is the first time these dual flavors have found a way to commingle. Falling somewhere in between the playful power pop of Mo Troper and the blue skied melancholy of Alex G, the record captures the laid back charm of West Coast punk.
Recorded over the pandemic, following a period in which Proffit considered leaving music in the rearview, Speedstar is his most polished endeavour to date. Tied together by wide open guitar tones, unpredictable melodies, and subdued-but-driving rhythms, it's the first Proffit album that feels like it emerged from a proper production process, instead of makeshift experimentation. On "Spitting on the Sidewalk," spindly, chugging guitar lines ride atop a propulsive groove that brings to mind classic rock or doo wop. "Spitting on the sidewalk with a frown / I feel bad / That you feel down," he sings, simplistically sulking in a way that recalls the musings of a post-Pavement Steven Malkmus. "There Goes The Fun" dabbles in halftime gloom that would fit nicely on a bill with Proffit's Los Angeles shoegaze peers, like Orchin and Milly. Sun drenched but bummed out, the record's best moments sound like being horribly depressed on a beautiful Silver Lake afternoon.
Speedstar is Proffit's most cohesive record to date, and because of this it can also feel a bit same-y. Proffit has a real knack for emulating the signature flourishes of Elliott Smith. You can hear the impact of albums like Either/Or and Figure 8 on a number of tracks, especially "Change" and "Burning the Ground." This isn't necessarily a bad thing, though. The record definitely brings to mind some beloved bands from bygone eras, but it usually harnesses this energy masterfully. Whether it's "Jangling Man"'s Byrds-y twang or "Invitation Declined"'s Neil Young tinged songwriting, some parts of Speedstar can't help but evoke some of history's greatest songwriters. Sure, it might not sound like "Justus Proffit," but it demonstrates that he's honed his chops well enough to echo the greats.
As a whole, Speedstar is a massive step forward for Proffit. It doesn't exactly represent a sonic departure, but it's still exciting to hear him put out a record with glistening corners. Infusing an alluringly perfunctory style with newfound verve, the record feels indebted to the DIY scene it emerged from, but also hints that Proffit is ready to take things to the next level. "If you're lonely / If you're down / Just remember that I love you," he sings on the psychedelic "Thinking Type." Interpolating the sounds of genres and scenes past for our online age, Speedstar is Proffit's most full-fledged effort to date.
Disappointing / Average / Good / Great / Phenomenal
---
—
Ted Davis | @tddvsss
---
The Popdosemagazine is ad-free and 100% supported by our readers. If you'd like to help us produce more content and promote more great new music, please consider donating to our Patreon page, which also allows you to receive sweet perks like free albums and The Popdosemagazine merch.