Album Review: Hand Habits – 'Fun House'
Posted: by The Editor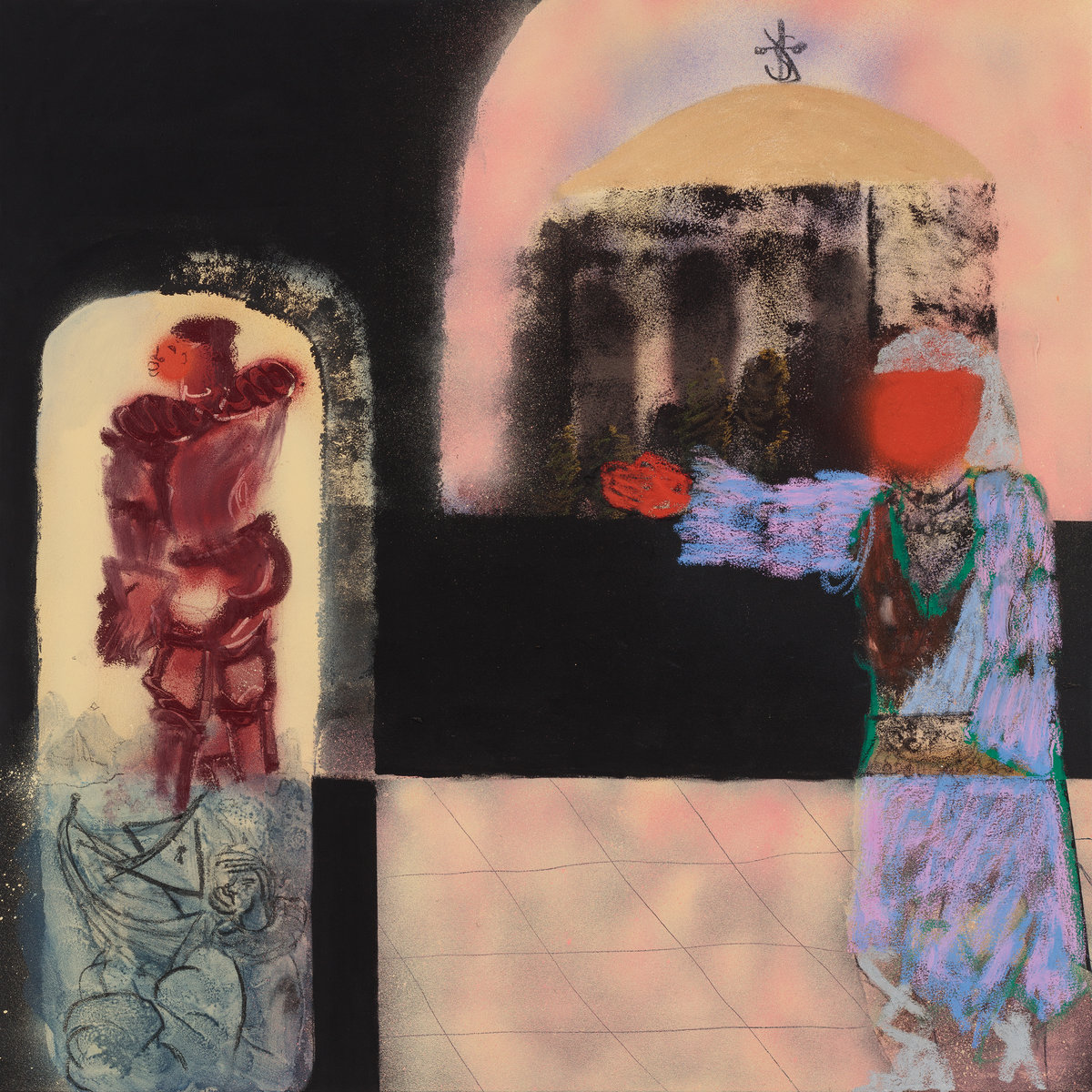 It can be easy, as a songwriter, to fall into a routine. Many artists find certain structures more comfortable in their writing, and as a result, their songs can feel as though they've been made with the same palette. It's nice to have a signature sound. However, boxing oneself into a certain sound or style can feel limiting, and leave listeners thinking they know what to expect, regardless of how much better an artist gets at their specific craft. Hand Habits, the project of Los Angeles singer-songwriter Meg Duffy, is an artist who, for many years, has made lush, moving indie-folk. With each release since their earliest songs "Be Yr Man" and "Bloom" were uploaded to Bandcamp, Duffy has been a wildly talented practitioner of soft-spoken indie rock. Their voice is suited to haunting lines hovering over their virtuosic guitar playing. Their full-length records, Wildly Idle (Humble Before the Void) and Placeholder, are displays of how much growth Duffy has undergone within this framework.
Placeholder, though, hinted at a potential reinvention. Songs like the pulsating "Can't Calm Down" and the scattered electronic interlude "Heat" showed that Duffy might be ready to clear the board, and start again. On their third album, Fun House, Hand Habits, as we know it has been given a refresh. Co-produced with Sasami Ashworth, the record leans into what Duffy has become a master of, but gives them space to paint outside the lines, and challenge what we think a Hand Habits song sounds like. From the first few drum beats of "More Than Love," it's clear what's coming is new, and special. That song and the glimmering synth-pop of "Aquamarine" are among the highest BPM that Duffy has attempted and they go off without a hitch. The latter especially captures the spectral beauty of their prior work and whips it up into something blustery and enthralling.
Songs like "Gold/Rust" and "Clean Air" prove that Duffy isn't just experimenting with tempo, but is interested in crafting full-fledged rock songs. The former is unsettling. The way Duffy's guitar scales back and forth is eerie, distracting you from the moment that the whole thing boils over. When it does, it reveals itself to be the record's secret weapon; something unexpected, and unlike anything being made by Duffy or their contemporaries. It's not simply covered in gold leaf, it's the real deal- valuable but malleable. The way it plays with the arrangement, mixing, and instrumentation is truly special. "Clean Air" marries the electronic leanings of Fun House overall with Duffy's much warmer past work. It's among the most lovely-sounding breakup songs in recent memories. The joyous warmth of its instrumentation clashes against the coolness and emotion in Duffy's voice as they deliver the crux of its chorus — "I can no longer stand at the gates of your love." It's a song about letting go of the things that are holding us back, even if they're comfortable. A metaphor that can expand out to the record. Evolution, growth, are things that require leaving past iterations behind. In this way, Fun House as a record feels like true artistic growth.
Something fascinating about this record is that it has a separate sequencing for the vinyl edition. I think this reordering lends it to a better listening experience, placing the explosive Gold/Rust as a halfway point, and the subtle yet elegant "Graves" as a closer. "Graves" is a singular moment of pensive quiet on an album of artful noise. It's the only song that could have appeared on a prior Hand Habits release and made sense. In a way, it sends the message that Duffy is still a master of this form. It also feels like the perfect moment to end on. A song that repeats the line "don't go digging up graves." Don't go reopening things you have closure from, don't look to the past, don't second-guess yourself. By the time Side B ends, and the needle retracts, you're certain that whether Duffy pushes their art further, or retreats to softer sounds, they'll be alright.
Disappointing / Average/ Good / Great/ Phenomenal
---
–
Eric Bennett | @violet_by_hole
---
The Popdosemagazine is ad-free and 100% supported by our readers. If you'd like to help us produce more content and promote more great new music, please consider donating to our Patreon page, which also allows you to receive sweet perks like free albums and The Popdosemagazine merch.