Album Review: Gordon M. Phillips and Maxwell Stern – 'You Are With Me'
Posted: by The Editor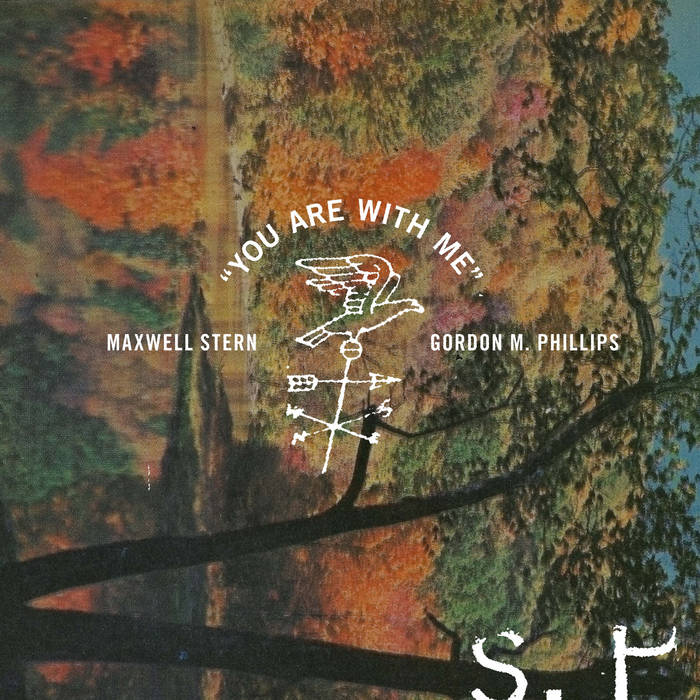 The collaboration between Downhaul's Gordon M. Phillips and Signals Midwest's Maxwell Stern makes sense. Both worked together extensively on Downhaul's Proof, from earlier this year, where they explored the band's spacier and folksier sides in equal measure. On their new split You Are With Me, the two apply those to a set of stripped-down alt-country tunes to great effect.
Even though You Are With Me is more or less a split, with tracks one and three having been written by Phillips and two and four having been written by Stern, both singers performed on all four songs on the EP. It lends a more collaborative feel to You Are With Me, such that it feels less like the music of two individual singer-songwriters and more like one cohesive unified project.
It also helps that both Phillips and Stern lean wholly into alt-country; neither of their main projects sound particularly alike besides falling under the general 'indie-emo' bracket, but moments of Downhaul's discography – Proof's closer "About Leaving" comes to mind – are explicitly alt-country; being that Stern contributed pedal steel to that record, You Are With Me is the next step for both after Proof. Phillips' "Brushstrokes" opens the EP, and from the get-go the tone is set. It wouldn't be terribly out of place on Proof if its folk-rock riffs were overdriven; it retains his penchant for heart-on-sleeve relatability as he and Stern deliver on the second verse one of his most memorable lines to date: "I pretended not to hear and told a story about you / 'cause all my best ones are."
Stern picks up from there with "Circle Like a Hawk," which has as many elements of Impossible Sum to it as it does folk; the way You Are With Me plays with folksy influences within an indie rock framework recalls The Weakerthans' Reconstruction Site, and nowhere is that clearer than "Circle Like a Hawk." Phillips' autumnal ballad "Older" grinds the EP to halt, but between dots of pedal steel and the openness provided by electronic piano, it's a lovely detour on You Are With Me – it may well be the EP's high point. The triumphant title track brings You Are With Me to a close with some of Stern's most evocative lyricism ever and steady Appalachian-inspired guitar work. It's an appropriate finish to the EP, likely its most dynamic moment, swelling and crashing from verse to chorus. It's a fair representation of the split as a whole, a rugged and consistent collaboration between two of indie rock's most vivid and impressive songwriters.
Disappointing / Average / Good / Great / Phenomenal
---
—
Zac Djamoos | @gr8whitebison
---
The Popdosemagazine is ad-free and 100% supported by our readers. If you'd like to help us produce more content and promote more great new music, please consider donating to our Patreon page, which also allows you to receive sweet perks like free albums and The Popdosemagazine merch.