Album Review: Girlpool – 'Forgiveness'
Posted: by The Editor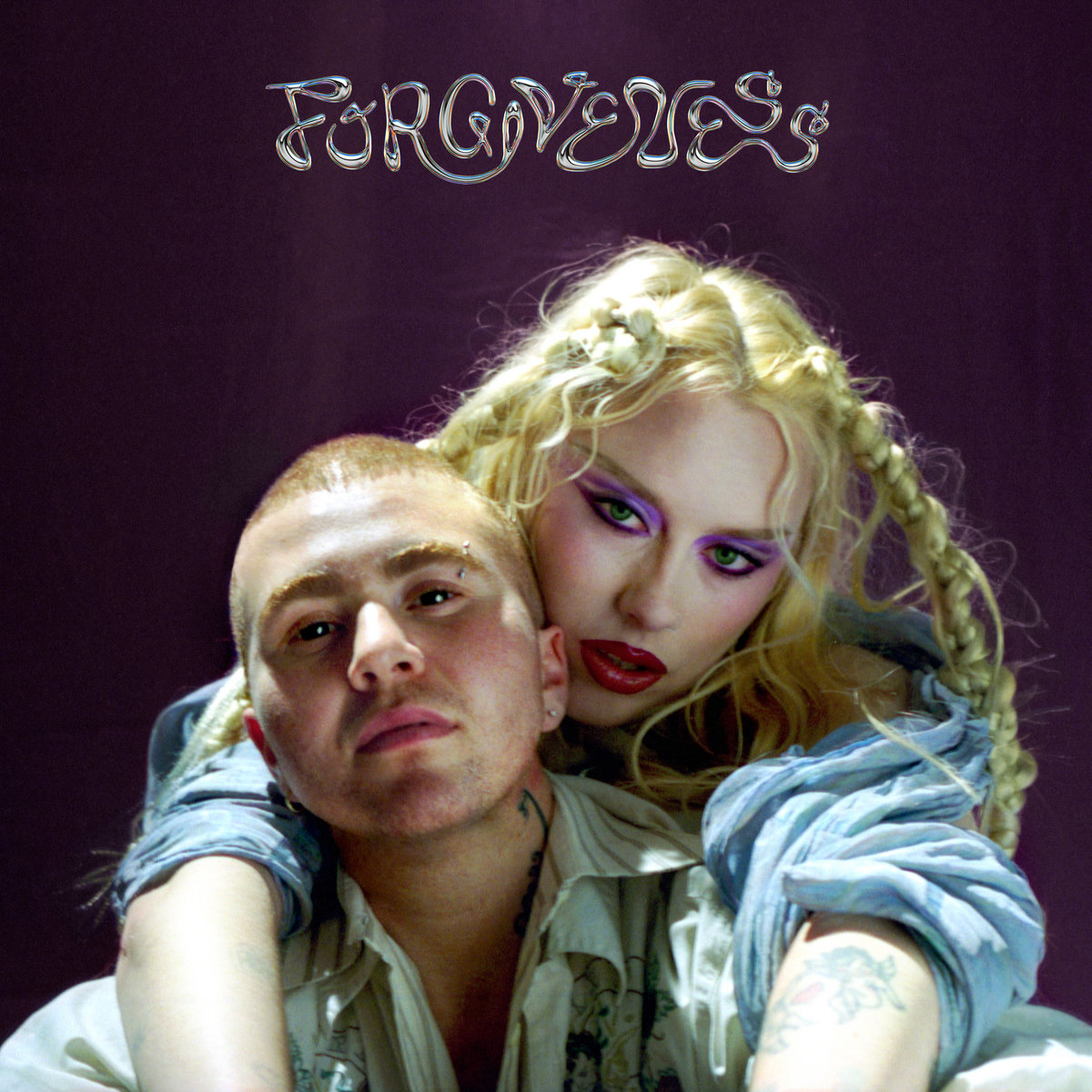 With What Chaos Is Imaginary it seem Girlpool had stretched their twee indie rock as far as it could go. Forgiveness is a radical departure for the LA duo, their most exploratory and experimental record yet, a melting pot of indie rock, dream pop, hyperpop, and everything in between. It's also, perhaps not coincidentally, their very best full release yet.
Last year's "Faultline" single dove further into gauzy dream pop then Girlpool had ever tried out before, four minutes of gorgeous blurriness with a driving beat and swirling keys. At the time of its release it was one of the band's best; here, it's just another cut.

The hazy promise of "Faultline" was realized, too, in "Dragging My Life into a Dream," a spacious and jangly single that, in the context of Forgiveness, almost serves as a prequel to "Faultline." It's a gorgeous song, one where the band finds the perfect balance of reverb-soaked ambiance and pristine pop song clarity; Harmony Tividad and Avery Tucker trade off in the song, and the contrast of their voices adds another layer to the track.
The absolute most shocking moment on Forgiveness, though, is its very first; the opening "Nothing Gives Me Pleasure" is entirely unlike anything Girlpool's ever released before. A rippling beat signals that this is a new era of Girlpool; modulated vocals drive that home. The beat, buzzing and crackly, sounds closer to Bellows' or Pendant's intimate art-pop than the crystalline indie rock of previous releases, but when Tividad launches into the song's looping, slithery hook, it's classic Girlpool. On "Violet," Tucker takes the lead and demonstrates what a meandering Powerplant-era ballad might sound like blown up to stadium-sized proportions; strings and keys drop in after a minute, and another minute later the track lifts off. The band's small-screen indie rock isn't absent at all on Forgiveness and, quite contrarily, it's perfected here. The following "Junkie" blends delicate keys with a spacey beat, perfectly marrying the band's older and newer sounds.
The LP's second half largely ascends to even greater heights than its first; the run of "Nothing Gives Me Pleasure" through "Faultline" establishes the sonic boundaries of Forgiveness, and "Light Up Later" through "Love333" demonstrates the band's comfort in this new setting. Side B opens with the synthy "Light Up Later," a song driven, for its first minute, almost exclusively by vocal contortions; on the verses, Tucker dives headlong into radio-ready melodies and synthpop flair for a track destined for the airwaves. The gorgeous pop gem "Butterly Bulletholes" gives "Light Up Later" a run for its money, a slowly-building earworm that blossoms from an unassuming piano ballad to a dreamy, endlessly hooky singalong.
Girlpool picks up the pace for "Afterlife," an adrenaline shot to take the whole thing home before the soft closing pair; "Afterlife" is absolutely stratospheric, breathy and booming. It's a wonder, hearing songs like "Butterfly Bulletholes" and "Afterlife," how Girlpool hasn't made it to pop radio yet. Forgiveness is the band's best shot at really taking over the world; it's Tucker and Tividad at their best, their boldest, their brightest. It's the furthest from their comfort zone the duo's ever gotten, and it's the most impressive Girlpool record by a sizable margin.
Disappointing / Average / Good / Great / Phenomenal
---
—
Zac Djamoos | @gr8whitebison
---
The Popdosemagazine is ad-free and 100% supported by our readers. If you'd like to help us produce more content and promote more great new music, please consider donating to our Patreon page, which also allows you to receive sweet perks like free albums and The Popdosemagazine merch.