Album Premiere: Marblemouth – "Spit in the Garden"
Posted: by The Editor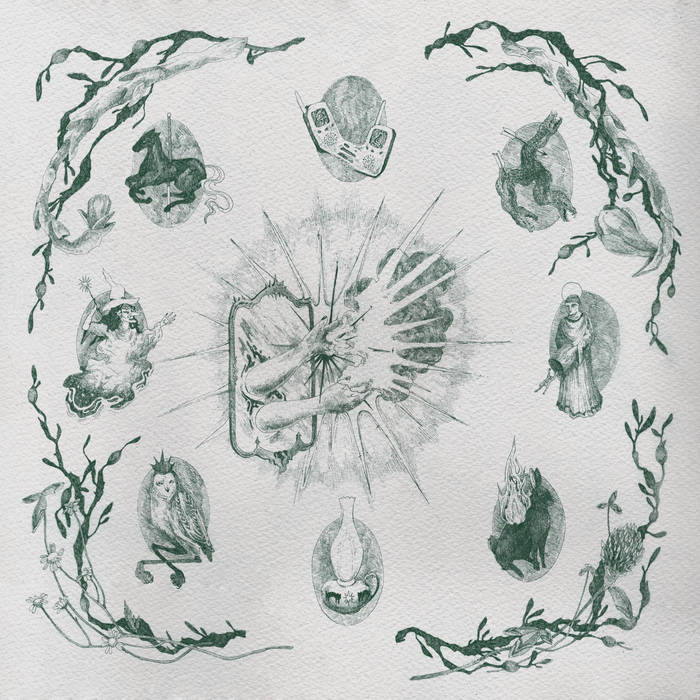 Eden Pacheco, the brain behind Marblemouth has been playing people's bands since 2015 when they started their journey in Syracuse, New York. Their latest album Spit in the Garden is the first LP of solo music capturing the lyrically blossoming of reconception through dishes of demos recorded through the years. "Looking outside of myself and presenting this as serious work has been a bit of a mental game I'm not good at truly but I'm trying my best to traverse that anxiety and try my best to show people that I love music as a communal outlet," they said. "I like to think of the album as more as an act of adding a part of yourself to the world around you and hoping to be received in a way that feels natural, as you and your environment both twist into each other and change together."
From March to June 2020 of last year caught in the stew of the pandemic, Pacheco slowly revisited songs. The intent was to re-track those raw drafts as they all had MIDI mapped drums that required unbraiding. Instead of uprooting demos, Pacheco watered them generously, nurturing potential for a complete sound. A final consensus was a handpicked bouquet of 8 songs to dress with a full band. Prompted by what Pacheco described as a "loving push" by their roommate Matt, Matt drove them both down to DC later that year to visit a friend, Eric Zidar (Tosser) who expressed interest in recording the album in his apartment. And in 3 days, Spit in the Garden came to life.
To Pacheco, the album grounds itself in memories crystallized in their late grandmother's house in Providence, Rhode Island, sheltering a warm relationship to their hometown.
"The title Spit in the Garden comes from a phrase my mom would say to me while she was trying to set up a small garden in the back of my grandma's house where we'd been living since I was about 4. I would smoke cigs in the backyard and spit way too often to the point where every time I'd spit on the concrete sections or the grass she'd tell me to do it in the dead sections of the garden instead. The phrase came to mean something synonymous to moving on from my grandma passing away as well as us all having to move out of the house from that happening while not letting grieving or crumbling sentimentally get in the way of being able to live," they told me.
Tracks on the album tend to cement singular themes, however, Pacheco wants people to search for personal meaning to perpetuate their communal roots. "Focus" is a song dedicated to Pacheco's fears and insecurities of memory loss and "One in a Million" details their nightmares of car crashes and Final Destination-like road accidents. The songs are overwhelmingly personal, a process they described to me as trying to get over a feeling of shame. Further, it's a way for Pacheco to express their queerness as a non-binary person who's never felt queer enough for others.
In its full shell, the album is a beautiful DIY album cradled in enough natural movement that doesn't encumber itself with too many bells and whistles. It highlights Pacheco's guitar skills and thoughtful lyrical and instrumental composition. But most importantly, it's coupled with a refreshing tint of vulnerability that cracks a dent in the stagnancy of musical genres.
The album art was drawn by Pacheco's partner Molly Howarth. "She's a beyond brilliant fine artist and naturalist in Boston, as we put our brains together conceptually for it, especially to come up with each symbol around the hands," Pacheco told me.
Spit in the Garden is out now.
Jane Lai | @soldtogod3000
---
The Popdosemagazine is ad-free and 100% supported by our readers. If you'd like to help us produce more content and promote more great new music, please consider donating to our Patreon page, which also allows you to receive sweet perks like free albums and The Popdosemagazine merch.