Track Premiere: The Mellons – "Hello, Sun"
Posted: by The Editor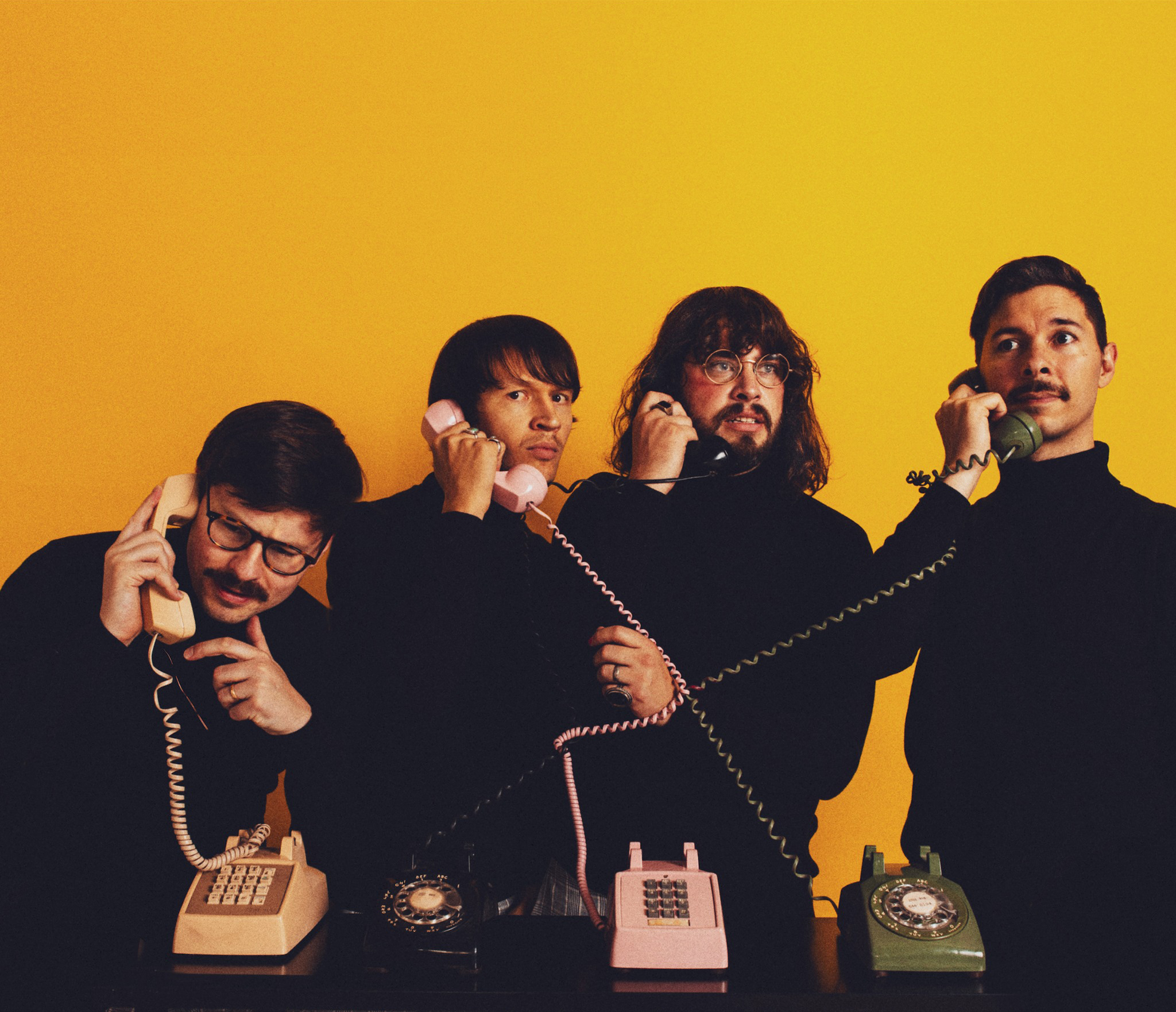 The Mellons' new single is full of enough 60's psych pop shine it could fit perfectly on the Hair soundtrack. The band gives off "The Monkees meet The Beach Boys at a Lemon Twigs show" vibes from their sound to their fashion, and I am totally here for it. "Hello, Sun" is drenched in the California sound from the era of The Mommas and The Papas, but instead of sounding like a parody, the song sounds deeply personal and triumphant. At first, "Hello, Sun" sounds like it's about waiting hopefully for the sun to come up and save you, but it goes much deeper than that. According to songwriter Rob Jepson, "The song arises from my experiences with spirituality and religious belief. When I was younger, I was taught to believe that an all-seeing entity would guide my life if I just put enough trust in it. As an adult, I feel much more certain that I have to make my own way in life. For me, 'Hello, Sun' is actually more of a 'goodbye' to old traditions and old beliefs." 
Check out The Mellons' new single below.
---
–
Jami Fowler | @audiocurio
---
The Popdosemagazine is ad-free and 100% supported by our readers. If you'd like to help us produce more content and promote more great new music, please consider donating to our Patreon page, which also allows you to receive sweet perks like free albums and The Popdosemagazine merch.