On The Music of Clone High: Are you er, uh, ready to rock?
Posted: by The Editor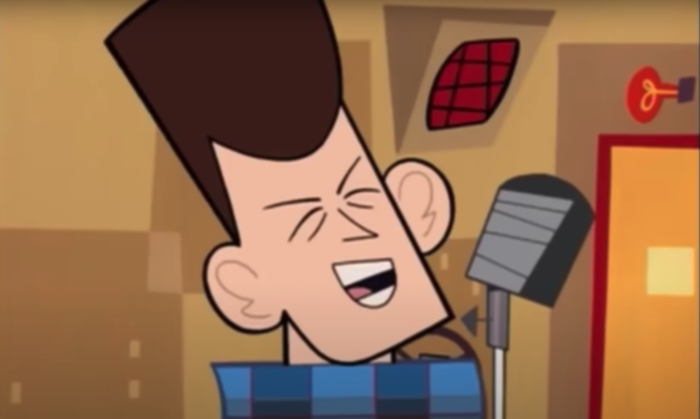 John F. Kennedy in Clone High
I, er, uh, wanted to ask if you've ever watched the Clone High series that was only one season long and premiered on MTV on November 1st, 2002? Last year, Clone High came back into the pop-culture club after the show's jock-y John F. Kennedy clone became a goldmine for TikTok memes. While the series branded itself as a comedy, the soundtrack was about as '00's emo as it could get.
Created in the early 2000s by Phil Lord and Christopher Miller, Clone High satirized teen shows and society at large. With hilarious animated antics and drama for days, we found ourselves relating to a group of genetically cloned historical figures navigate teendom as if they weren't once president of the United States or a legendary sainted character. Meanwhile, we were also burning CDs of the show's soundtrack.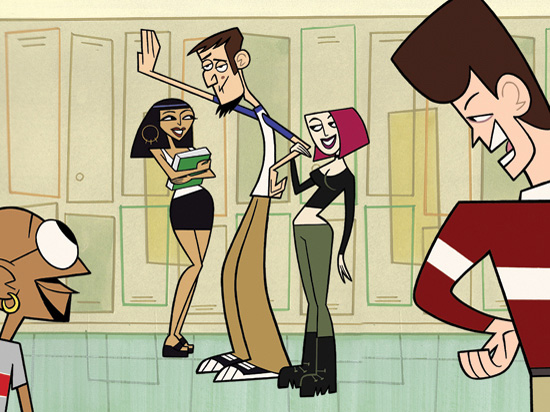 Oh, Wesley, the soundtrack is a time capsule of emo. Cataloging the change from midwest emo to old-school mall emo, bringing teenagers both joy and unarticulated sadness that only a young person can understand. Dashboard Confessional, American Football, Taking Back Sunday, and others filled the soundtrack to create an auditory landscape competing against its cable contemporaries. With MTV backing the series, the music found itself at the crossroads of pure commiseration and euphoria, one of the hallmarks of the series itself.
Choosing heavyweight artists and pairing them with emotionally charged animated scenes may sound willy, but it was the height of drama, and while Lord and Miller created on-screen conflict, the music's toned down slow jams created an ambiance that was almost too realistic.
For example, we watch Joan (a clone of Joan of Arc) pine for Abe (Abe Lincoln) as Dashboard Confessional's "Remember to Breathe" play in the background as they engage in a faux underage drinking scheme. In another scene, "Accidentally" by Owen punctuates the moment while the on-screen romances and drama take center stage.
The entire soundtrack lends itself to the subculture, soon to be pop culture. Clone High managed to compete with their cable mates and give emo music the animated spotlight. Live-action teen dramas like Dawson's Creek, Gilmore Girls, and Summerland were also encouraging the youth to listen to bands like Alkaline Trio and brood. But instead of leaning into the drama of these songs, Clone High's somewhat self-reflexive script and tongue-in-cheek content gave it a realistic edge that mirrored the lyrical content of the tracks chosen.
Clone High's series theme song was composed by Tommy Walter and performed by Abandoned Pools, continuing the emo essence that permeated the entire series. The distinct choice to have an emo theme song gave the series credibility amongst the mall crowd and aided in their mission to entice the mall generation.
While an official Clone High soundtrack doesn't exist, the show's specific music taste is preserved by the show's continuing cult fanbase. One committed user even created a playlist that features the tracks from the series in order. So technically, you could listen to the playlist in order and it would be like watching the series all over again, tracking the emotional waxing and waning of the perpetually cool Cleopatra or the thoroughly emo Abe Lincoln.
Or you could listen through and imagine what would the real (clone) Joan of Arc would do. She probably would have spend a lovely October evening inside and listen to "Five Steps" on repeat while staring out the window, pensively, of course. Guess what? You can do that too, and you should.
Previously, on a very special The Popdosemagazine, I cried to Cadillac Blindside while writing an essay. Now, as HBO Max gears up for its new two-season revival of Clone High, you, too, can cry and binge one of the greatest one-season wonders of all time. You don't have to spend a magical night in a meat locker for this, so grab some non-alcoholic beer and snuggle in close for a "very special" Clone High listening party.
---
—
Konstantina Buhalis | @tinatlking
---
The Popdosemagazine is ad-free and 100% supported by our readers. If you'd like to help us produce more content and promote more great new music, please consider donating to our Patreon page, which also allows you to receive sweet perks like free albums and The Popdosemagazine merch.