Interview: Memory Music
Posted: by The Editor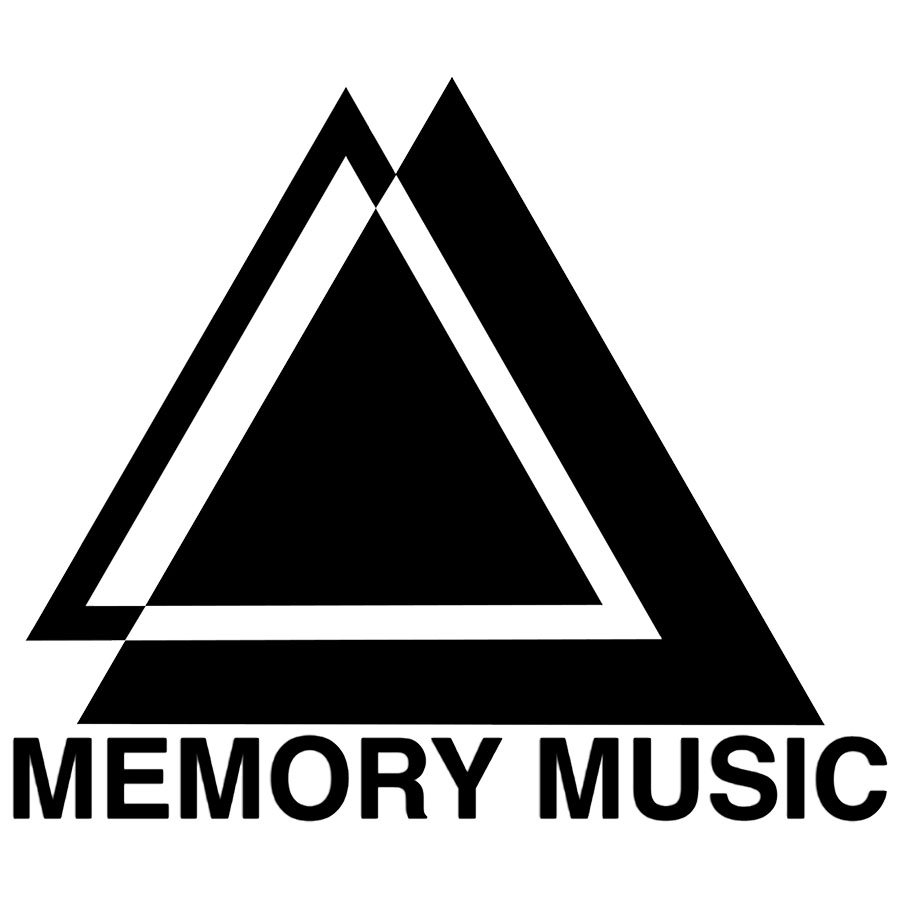 Memory Music has become one of the best record labels around in a very short amount of time. Founded by Will Yip, and currently run by Yip and Tim Zahodski, the label has been, at one time or another, home to artists as diverse as The Starting Line, Bartees Strange, and Anthony Green. Their eclectic roster is one of the best things about the label. 2022 has been one of the busiest years in the label's history–they've released three full-length studio records already, more than any previous year, with the new Queen of Jeans EP on the way and even more unannounced music to come. The Popdosemagazine caught up with Yip and Zahodski to discuss the history of Memory Music, significant moments for the label, and what they think makes them unique.
---
The reason I wanted to talk to you specifically is that you've been really making waves lately–but you've actually been putting out records for years. How did Memory Music come to be?
Will: I love talking about it because I'm very passionate about it. I never wanted to do a label–I got into music to make music. I'm the middle of a lot of endeavors, and they've just fallen into my lap. It wasn't until 2015–bands would always joke that I should manage them or have a record or whatever. I think in 2013 I did a little fundraiser–I bought half my studio–I did a compilation and I had Anthony Green and Tigers Jaw do a little acoustic show. Both were great, but Tigers Jaw loved it and wanted to put it out. They're some of my best friends in the world and they said, "Will, this is yours. Why don't you just put this out? Dude, start a label!" I said, "Fuck it! I should!" Run for Cover approached me to help–they really believed in me and they liked the idea of having a producer run a label. I'm very busy producing–just like how Tim's managing bands all day–but I feel like I wanted something for my friends, a place for things that I care about. "You need to record a record? Let's treat this like Motown. We're a label and a studio and we do it together." Instead of a band finding an exorbitant amount of money, I'll put it out for you, no bullshit. It's one step above handshake deals. For a minute, it was just friends–Turnover wants to do a 7 inch? Let's do it. Anthony wants to do some live stuff, some remixes? I got you. That gained some attention and we had these smaller bands hitting me up, and later on I looked at it–not to divert–I think it's hard for producers to stay relevant. It's easy for producers to chase checks. There's producers who get popular from bands they come up with and they get used to big budgets and then they're not able to invest in newer bands like when they came up. I can't afford to do a record on the budget of the first Turnover record anymore, but I don't like that. I love finding magic in a new band. So we use Memory as a way to invest. I can't afford to do that anymore, but instead I can put team out, and then we're invested–together. Once we linked up with Bartees Strange, with Caracara, I needed more support and Tim became a full partner and took it to the next level. He's got my back on everything.
How do you determine–you work with a million bands, both of you–how do you determine who's gonna become a Memory band?
Will: Something people've brought to me, that they appreciate, was there's no specific genre. We're all over the place and that's–speaking for Tim too–we love good fuckin' music! I produced hip-hop my whole life til Title Fight. If I could I'd do the next Lauryn Hill! We just love good music and we love being inspired. We don't need to run a label–it's not our day job. We're only invested in bands that inspire us–and bands that need a home. I always tell bands–they ask if there's a conflict of interest–and I trust that artists trust us. We're the first to say, "Oh fuck, 4AD's calling Bartees? Sign that shit!" That's the next step. When we talked to Bartees, I said, "We'll do Live Forever, but my goal is for you to sign a six fuckin' figure deal." That was my vision for him–to blow the fuck up. He's ready for huge things. That's it, man–it's things that inspire us and things that need a home.
Tim: Will and I have always been into development. He does it from the songs, ground-up, and I've done it as a manager. Something I love about Memory is that we can put this time and energy into artist development. We can put resources into it and then–then over the past couple years it's taken off! People are starting to notice. I've been working with Will for ten years–it's crazy!–and we've worked so closely, even when it was just a passion project, and it's made sense as it's ramped up to put more into it.
You touched on this, but something I appreciate about Memory is that you've got so many different sounds. From Bartees to Caracara to Heart to Gold and then Kayleigh Goldsworthy, they all do totally different things. I think about labels like Merge in the '90s, or even Count Your Lucky Stars a decade ago, labels who have a specific sound–is there an idea for Memory to not be pigeonholed into anything?
Will: That's just who we are.
Tim: It reflects our tastes. If it comes to us and it's good and it's powerful, if we think it'll turn heads and change people's lives, then we do it. When we first got the Bartees record, that's how we felt. No one knew him when we got that record.
Will: Bartees–Jamie Coletta, who really helps and co-manages Bartees with Tim, she sent me that and she said, "Will, with your background, you'll get this," and then I heard it and I knew exactly what she meant. Me and Bartees, our first phone call, we were talking influences–we grew up on hardcore and on hard-ass hip-hop, talking Title Fight to Lauryn Hill. It's just our taste, man–I don't care what Twitter thinks of me, man, and if they wanna say I produce a certain type of sound. I don't care because our artists know. There's months a Code Orange record comes out the same time as a Title Fight record the same time as a Turnover record–not that I'm out to make different shit, but we love great songwriting. I don't care if it's metal, jazz, singer-songwriting–Memory is a place to invest in great songwriting. Great songwriting and new songwriting, man–we just like eclectic stuff. We love so much music.
From your perspective, what do you think makes Memory different from other labels?
Will: I had a conversation recently with Dave Rath, who was my mentor–he's the one who signed Young the Giant, was A&R for Slipknot. He loves that a label is centered around a producer–a producer and a manager. We get development and can help craft the sound. There's times when I produce a record and wish I was involved further. Having our vision as a producer and a manager is key, I think, because you get everything. It's important instead of handing it off to A&R–respect to A&R and Dave Rath!–but it's a very concise vision here, and it's very, very focused. When's the last time a label was centered around a studio, too? I love that about old labels. You get in, and Motown, most sessions were the same band! It's centered around a community–a straight-up building. We're not trying to poach things here and there–we don't have to produce. Whatever the fuck it means to be a part of music, that's what I'll do. I think what separates us, it's that we're here to make great music, not to be a label.
Tim: There's a consistency to the stuff we're putting out, too, whether it's big or small– even whether Will produced it or not! When someone asks me what I'm listening to, it's the bands I manage and the records we put out. I love this. We're in a data-driven industry, TikTok, how many streams, and maybe it's old school, but we ask ourselves, "Would we listen to this? Is it great?"
I might know the answer, but what do you think have been the biggest moments for the label so far?
Will: That's actually kinda tough. Damn.
I thought it might immediately be Live Forever.
Tim: I was trying to think of one less obvious.
Will: I think–I'll work my way up–but why I believed that we could do a label is–there's not a true 001, but that's the compilation I did, the Studio 4 Family record. That's the first one we did, the first one we put out, even though it was a fundraiser. I think that was so important because–it gives me chills thinking about it–when I needed help, I just sent out a few texts. I said, "I'm gonna hit up Title Fight, Turnover, and Circa Survive, and if they're not down, I'm not gonna do it." They were the most visible bands I was working with, and I just wanted to take songs from Floral Green or Violent Waves, but Title Fight said, "Fuck that!" Cititzen said, "Fuck that!" They said they wanted to fly out and do new songs. I spent almost a year getting bands in to record new and exclusive songs. Talk about community! When I needed them, they had my back. I don't think that's ever happened, a new compilation from 18 different artists! Then I realized I had the support of these bands and I could do this–I can buy a studio and start a label with my best friend because we've got the support of so many artists. Another thing is without Anthony Green, we wouldn't have a fuckin' leg to stand on. We were doing live records and 7 inches, which I'm so grateful for, and then having such a fuckin' huge artist on major labels came up and say, "I wanna do a record with you on Memory. Are you down?" That's crazy. Without that, we have no fuckin' money to keep the lights on. Anthony waving the flag for us was huge and it got us a lot of resources. That got us to Live Forever, the big answer. Even with Anthony we used three PR reps. That helped build us to give us the confidence to do Live Forever justice. That, along with Caracara, we developed from the jump with Bartees. It was huge and after that we knew we could do any record. We've got the resources and we've got us. We were ready to go and we can do any fuckin' record justice.
Tim: I couldn't have said it better. All those moments are building blocks. Live Forever was a great building block, and the most recent. We're so excited for the things we're doing now and the things coming up that we can't talk about yet. We just love doing what we do. For me, managing bands, one of my favorite parts is helping artists put together music, helping shape their vision, and the album means something to me, and I think it does to a lot of people, top to bottom. That's something I've always loved, the album, the concept behind it, the way it sounds–and that's Will's specialty, making things sound incredible–and I love figuring out what artists want to do and helping them get there. As a manager you get very involved in rollouts, but this gives you a little more of a creative hand, which is great.
I'm not sure how much you can really tell me, but I was wondering what else you've got planned for the rest of the year. This year has been, I think, your busiest ever.
Will: We have had a busy year and it's crazy. We've got a few lined up–I can't say yet, but if you think you have us pigeonholed, or if you think we'll ride a straight line with sounds, nah! That's the thing, man–I don't wanna do the same record twice. I never wanna sign the same artist twice. I want shit that inspires me, and fresh shit inspires me. We've got some names people are familiar with and some names people aren't, and I think that's the point of it.
---
—
Zac Djamoos | @gr8whitebison
---
The Popdosemagazine is ad-free and 100% supported by our readers. If you'd like to help us produce more content and promote more great new music, please consider donating to our Patreon page, which also allows you to receive sweet perks like free albums and The Popdosemagazine merch.