Album Review: Ada Lea – one hand on the steering wheel the other sewing a garden
Posted: by The Editor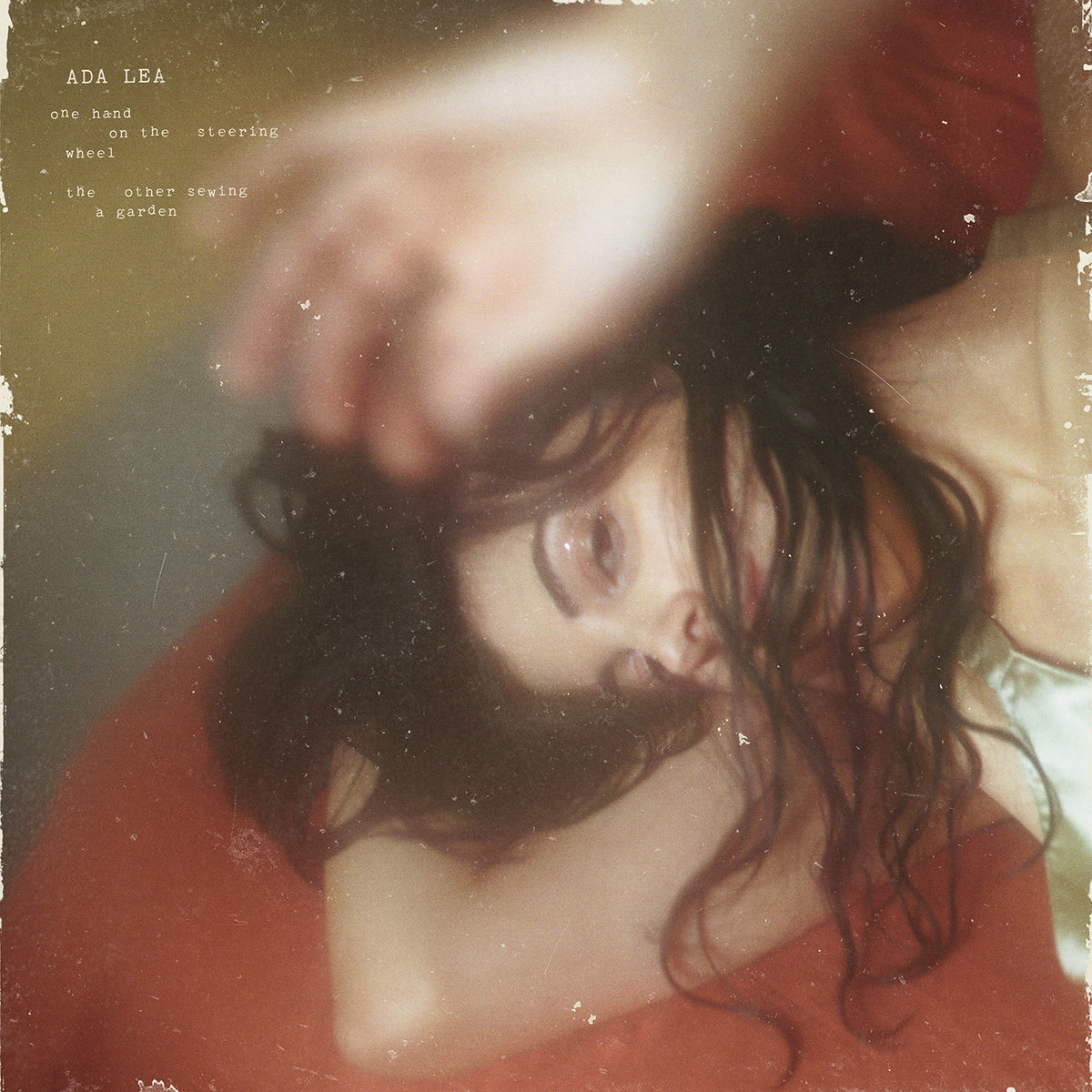 For my first listen to Alexandra Levy's second record as Ada Lea, I was curled up in my seat on an Amtrak train. It was 2am, because to get from Pittsburgh to Cleveland you board at midnight and spend three hours in a dimly-lit car full of sleeping passengers and the pleasant white noise hum of air conditioning. I drifted into that unique state where you've got one foot over the line into consciousness, still aware of your senses; more a trance than proper sleep. It was in this swirling headspace that one hand on the steering wheel the other sewing a garden unfolded before me. Ada Lea's songs are themselves dreamlike, written like gorgeous, dense vignettes. From the first few lines of "damn," we have our characters, our setting, and the exchange of action in place of dialogue. Levy doesn't need to give us excruciating details, just the general shape of her stories. One hand on the steering wheel the other sewing a garden, is brimming with these short, vibrant narratives. From our frustrated partygoer on "damn" to the mystified homebody mapping the stars on "backyard," we're invited into these precious little worlds, but never allowed to overstay that welcome. Levy structured the record as a roadmap to her native Montreal, each song inextricably tied to an experience or memory. That's a piece of clarifying information. It clicks in your mind, aha, of course, that's why these stories feel so incorporeal, they are born from the rearview.
One hand… is a feat of song craft brimming with so many tracks that come to mind as highlights that by the time you list them, you've invariably listed a majority of them. It also excels by never falling into the trap many contemporary indie-folk acts do; it never blends together to become something good but unmemorable. Every song feels distinct, with melodies different enough to recall with ease.
"Saltspring" is a song that gets to be so much more than a finger-picked slice of sunny folk. Its arrangement is full of distant bass and guitar, and as it comes to a close, its refrain of "we're either growing apart / or growing together" warps and falls away. It's a gradual change, but when it becomes noticeable, it gives you pause. This glowing, clean song shifts into unknowable darkness. "My love for you is real" is the record at its most ambitious. It doesn't so much build into a loud, symphonic outpouring as it simply becomes one, as though you turned a corner and walked in on the song's peak already happening. It's massive at the end, but gripping from the start. There's tumult within the narrative of "partner," a song flecked with Fiona-Apple-adjacent percussion and filtered vocals. Our heroine is hungover when we meet her, but holding it together just enough. It's a slice of breakup melodrama with rapid fire verses that culminate in the affecting summation "And she is a dancer / With no partner / That's what they call her."
Coming second in the tracklist, "can't stop me from dying" sits, waiting to undercut expectation. With the rollicking indie rock nature of "damn," it's easy to assume more of the same will follow it. "Can't stop me from dying" instead feels like an outsider within the album, but not in a negative connotation. It's a slice of glimmering goth pop and plays out as though someone tasked Big Thief with writing a Bauhaus song. With its snarling synths, and cold drops of percussion, it's a flex, as if to say "don't you dare pigeon-hole me, I can be anything." And it can, as can Levy.
Disappointing / Average/ Good / Great/ Phenomenal
---
–
Eric Bennett | @violet_by_hole
---
The Popdosemagazine is ad-free and 100% supported by our readers. If you'd like to help us produce more content and promote more great new music, please consider donating to our Patreon page, which also allows you to receive sweet perks like free albums and The Popdosemagazine merch.